Ballads of Hyrule coming next month
Game music label Materia Collective has announced a new Legend of Zelda orchestral tribute album via Twitter, composed by G.A.N.G. award-winning composer Rozen.  Titled Ballads of Hyrule, this upcoming fifteen-track album will feature "orchestral arrangements from the Legend of Zelda series, envisioned as a relaxing environment" according to the album description.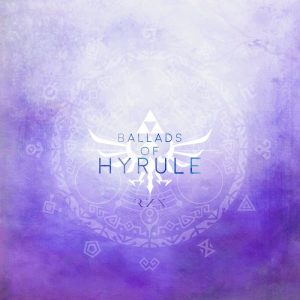 Rozen is renowned for his arrangements both within and outside of the realm of Zelda music, with examples of the latter including tributes to Final Fantasy, The Elder Scrolls V: Skyrim, and NieR: Automata.  Rozen previously composed Sins of Hyrule, an electro-orchestral hybrid tribute with an emphasis on epic cinematic flare.  Ballads of Hyrule, according to Rozen, promises to be "the spiritual antithesis" to that album.
Ballads of Hyrule will be released on May 1st this year and can be purchased on Bandcamp.
Posted on April 10, 2018 by Reilly Farrell. Last modified on April 10, 2018.