Akari Kaida Interview: Lead Composer of Breath of Fire III
Akari Kaida is best known for her music on several Capcom franchises, among them Breath of Fire, Darkstalkers, and Mega Man. Since leaving Capcom in 2005 to pursue a freelancing career, she has collaborated on a wide variety of soundtracks, spanning Luminous Arc, Love Plus, and, back with Capcom, the Mega Man series. 
In this interview, partly made up of questions pooled from the Breath of Fire Facebook fan page, Kaida recollects her work on Breath of Fire III. She gives insight into why she opted to break from the norm and steer the series toward a genre that was seldom utilized in Japanese role-playing games at the time. This article concludes our Breath of Fire-themed month.
Interview Credits
Interview Subject: Akari Kaida
Interviewer: Patrick Kulikowski, Breath of Fire Community
Editor: Patrick Kulikowski, Chris Greening
Coordination: Shota Nakama
Interview Content
Patrick: Akari Kaida, welcome to Game Music Online and thanks again for giving us the opportunity to talk to you. What made you decide to compose for video games?
Akari Kaida: Passion! The reason I became a video game composer was because I loved music and video games! Of course I still do. It was very easy and natural to make that decision.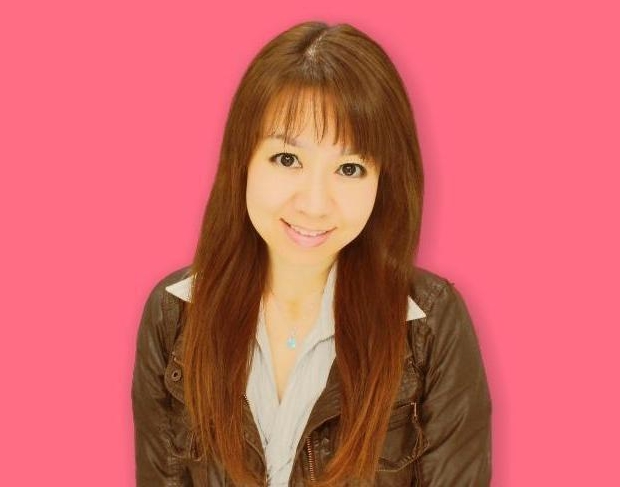 Patrick: Are you classically trained or self-taught? How did you get into music?
Akari Kaida: I started to play piano when I was five years old. I listened to Japanese pop music, rock, and other stuff just as other people of my own age did when we were growing up. I then got into a music college. One way I was totally different from the other girls of the day was that I was addicted to my 8-bit computer. It had an FM sound chip in it that I used to play music with. I am sure that I was the only girl in a Japanese high school at the time who really wanted an Amiga to create music with.
Patrick: Breath of Fire celebrated its 20th anniversary in Japan last year. What makes the series special for you?
Akari Kaida: That would probably be the players' voices. Lots of players still remember the story, characters and music and have their own memories, even after 16 years since Breath of Fire III was released. Every time I hear those voices, I feel happy to have been part of the team. It was very hard work, though.
Patrick: How did you come to work with Yoshino Aoki on the music for Breath of Fire III? Were you familiar with Breath of Fire's music prior to scoring Breath of Fire III?
Akari Kaida: The team leader chose us to work on this project. I think that it wasn't really intentional to pair us together. As for my familiarity with the series, I wasn't really familiar with the second game. However, I played the first game a lot before I joined Capcom, so I was quite familiar with the basis of the series.
Patrick: Breath of Fire III's jazz music was a noticeable change from Breath of Fire and Breath of Fire II's classically-inspired soundtracks. Why did you wish to go in a different direction with Breath of Fire III?
Akari Kaida: There were already many RPGs that already had kind of a classical style of music, including Breath of Fire and Breath of Fire II. I just thought it could probably be a good change for the game. I kind of wanted to break away from the idea that all RPG music had to be in a classical, or orchestral style, and I really thought that the jazzy pop music would suit the visuals of Breath of Fire III. That's the main reason why. Though I have to admit that jazzy pop music also ended up being on there because that's the kind of music I liked!
Patrick: You've mentioned in the past that your superiors wanted the game to have a similar style of music to the first two games. How were you able to convince them to try something different?
Akari Kaida: That was because I was young and not that experienced… maybe I could say that youthful enthusiasm got the better of me? But maybe it was a mistake. I just did it, you know. I just made that kind of music and I let them  eventually get used to listening to it. There's lots of things I should not talk about here, but the circumstances surrounding me when I was trying to convince my superiors about the music were really bad. Now though, I never write music without consulting the director and staff!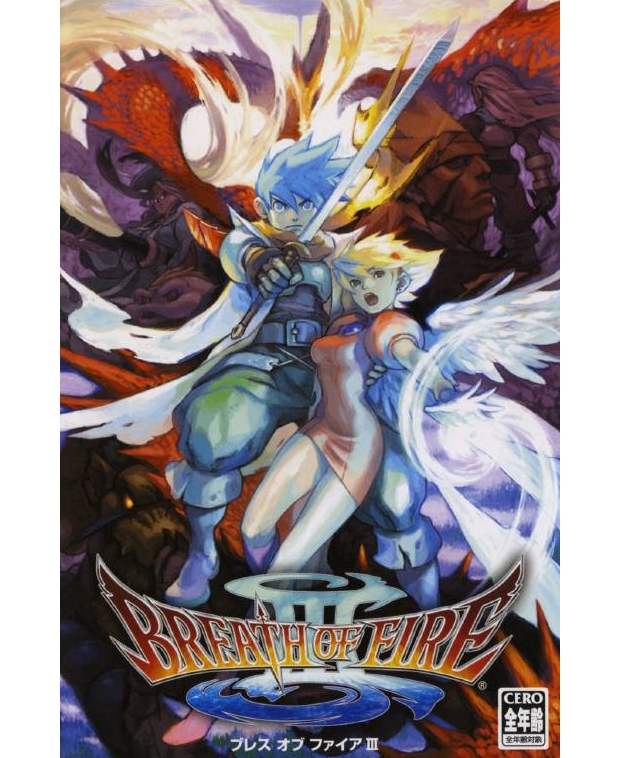 Patrick: Which jazz artists inspired you while writing for the game?
Akari Kaida: Bill Evans and Glenn Miller were my biggest inspirations.
Patrick: How was work on the soundtrack divided between you and Yoshino Aoki? For example, did one of you focus on battle themes, while the other worked on cutscene music?
Akari Kaida: I didn't divide the responsibilities like that. Sometimes the track designation was divided randomly, sometimes we'd each do one or two themes that we'd prefer. Sometimes I handled a theme she seemed to not like or she did one in a style that I was not good at. Because of a feature of the sound system, there were many cutscenes that just "chose" their music composer. I mean, the cutscene music for each area was basically written by the composer who wrote the background music for that area. Of course, there were exceptions.
Patrick: What are some of your favorite songs from your work on Breath of Fire III?
Akari Kaida: Probably "Country Living", which was the first track I worked on for Breath of Fire III. And two of the area map themes for the childhood part ("Without a Care") and adult part ("To a Distant Place").
Patrick: How did you decide on which instruments to use for the game's music? For example, the track "Do Your Best" uses a lot of piano, bass guitar grooves and jazz organ, while "Chickens in the Night" features heavy vocal sampling and horns.
Akari Kaida: The guitar in "Do Your Best" makes you feel like "fighting," right? It might sound typical, but the guitar sound makes you feel sort of aggressive, for sure. I remember that I wanted to put another instrument instead of the organ, but I couldn't find a suitable one because of the limited data capacity for the instruments to load during the battle mode. That organ was an easy sound to edit and was a lot smaller in size. As for the vocal sampling and horns in "Chickens in the Night", they just came from my "feelings."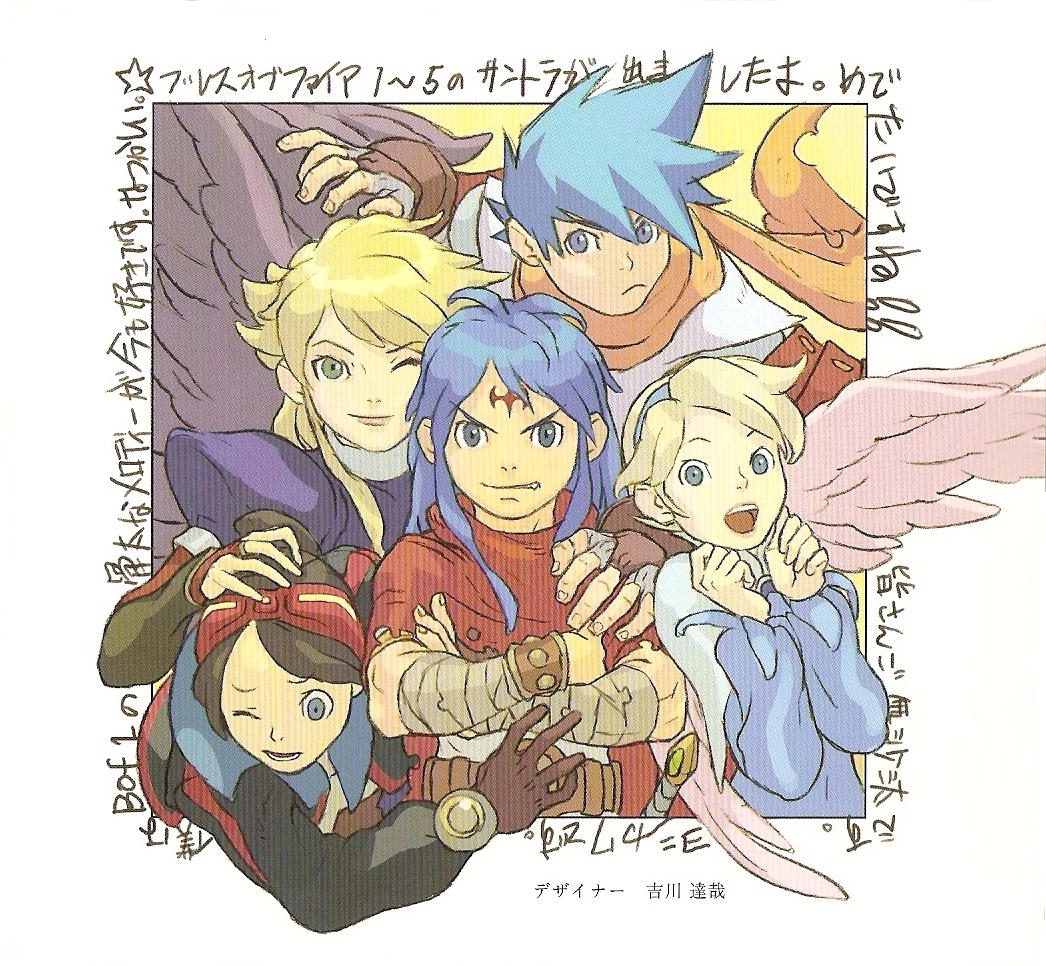 Patrick: Could you share your experiences recording "Pure Again" along with Yoshino Aoki?
Akari Kaida: With "Pure Again," at that time, it was kind of popular for the composers in a sound team of the company to sing in our own songs. The producer said "go for it" and we did.
Patrick: Thank you very much, Kaida-san. I greatly appreciate your answers. Finally, what are some projects that you are currently working on? Are you involved at all with Breath of Fire 6?
Akari Kaida: Currently, I'm not involved in Breath of Fire 6. If you guys asked Capcom to get me involved then…. maybe? Sorry, but I cannot tell you about my upcoming works…  however, I've worked on a few projects recently and I am sure you'll love them!
Posted on May 31, 2014 by Patrick Kulikowski. Last modified on May 31, 2014.