Yuzo Koshiro helms Etrian Mystery Dungeon, Etrian Odyssey V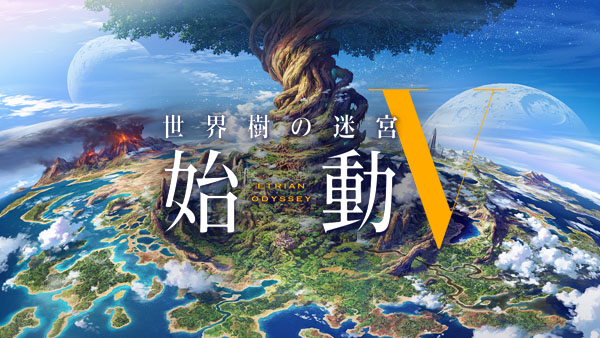 November was a busy month for Atlus in terms of game reveals. Shortly before the release of Etrian Odyssey Untold 2: The Knight of Fafnir, a remake of the second game, Atlus announced two additional games in the Etrian Odyssey franchise. The first, a collaboration with Spike Chunsoft is Etrian Mystery Dungeon, is a roguelike game with randomized dungeons that feature inspiration and character classes from the Etrian Odyssey series' history. Yuzo Koshiro was confirmed to be the composer for this game. Based on current trailers, the music will be a mix of old Etrian Odyssey tunes that have been arranged for orchestral/ensemble as well as new tunes. Currently, there is no mention of a soundtrack release; however, the game comes out in early March 2015.
The second announcement was that the fifth mainline entry in the series was being developed for a currently unknown platform. Little information has been revealed about the game; however, it has been confirmed that Yuzo Koshiro will once again return to compose the mainline entry. The small amount of music featured in the reveal trailer suggests that it will continue the musical styling that came with the series' jump to the Nintendo 3DS platform. No release date has been announced at this time.
Lastly, 5pb. Records will release the Etrian Odyssey Untold 2: The Knight of Fafnir Original Soundtrack on January 28, 2015. Presuming it follows tradition set forth by its predecessor, the music contained on the album will be a mix of newly arranged tunes from the original soundtrack and both FM and ensemble style music of the new compositions added to the game. Currently, two arrangements, one of the first labyrinth theme and one of the first normal battle theme can be previewed on Youtube.
Posted on December 4, 2014 by Don Kotowski. Last modified on December 4, 2014.