Weifan Chang Interview: Sounds of Taiwan
Weifan Chang is a Taiwanese composer who has contributed to a range of tv shows and games, and has several projects on the horizon. Detention, a survival horror game by Red Candle Games, is infused with Taiwanese historical and cultural elements, and Circle of Time is an upcoming original album using Chang's music as a storytelling mechanism. 
In this email interview, Weifan Chang talks about his musical background and what brought him to game music. He also goes into depth about his musical influences and styles, and the strong impact that both Taiwanese and Hollywood cultures have had on his music.
Interview Credits
Interview Subject: Weifan Chang
Interviewer: Emily McMillan
Editor: Emily McMillan
Translation & Localisation: Claudia Liu
Coordination: Mariusz Borkowski
Interview Content
Emily: Thank you for speaking with us! Growing up, can you tell us how you first got into music composition?
Weifan Chang: I was raised in a beautiful town in the countryside by the sea in Taiwan called Tamsui. When I was young, my parents played music they liked, including some movie music, the Japanese new age music, and the Taiwanese puppetry music, and I would listen to it with them. In my neighborhood, there were 3 cinemas. The tickets then were rather inexpensive so I used to go to the movies alone or with my brother. As a kid, I was deeply attracted to the music, and I remember when I turned 10, I made up my mind to become a composer when I grew up.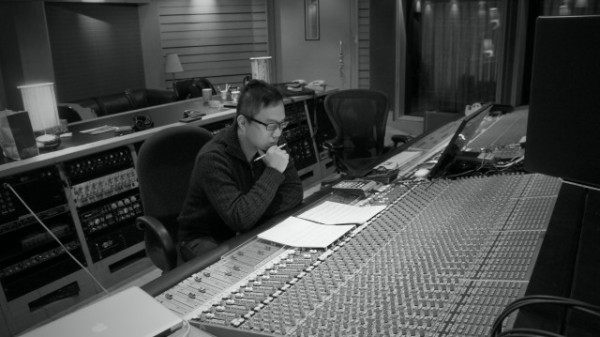 In high school, I started to learn to play the electric guitar. I didn't start learning how to play basic synthesizer until the end of college. One day, I rented a studio and recorded a work of mine. A producer happened to hear my work and offered me my first job to compose music. That didn't go well, but the music was released. Even though I could only play the guitar, my first work was performed on piano. LOL!
Emily: What brought you into the world of game music in particular?
Weifan Chang: I think with games, there is no limit. If we put different types of people or concepts together, we'd be curious about what might happen. The limitless fantasy world in games is so interesting to me, so I had an early start to work on game music. In the beginning, I didn't have many chances to compose game music, so I started with composing for TV series and short films, to hone my composition abilities. I have composed for over 50 TV series and short films, but I didn't have more opportunities to compose for games until 2014, when a few game companies started to inquire about my work.
Emily: Your music brings together a very delicate hybrid of classic American cinema, new age sounds, and Taiwanese instruments from your own native culture. Can you tell me about the process behind developing your own sound as a composer?
Weifan Chang: I believe every composer's style is formed naturally; it is not something we can force. As long as we listen carefully to what our musical intuition, our style will form on its own. Never ignore your heart. I do like certain sounds, images and expressions, and I create based on instinct. What my heart tells me is very important.
As for keeping my own style, I can share a story of mine. In the first few years when I just started up in the music industry, I didn't realize how important it was for me to maintain my own style. I took whatever jobs were offered to me. Whoever the client asked me to imitate, I imitated. One day, my mom went to a huge music chain store and she stopped by my place on her way home. She told me that she saw thousands of CDs in the store and all of a sudden, she was so worried and sad for me. I was her youngest son and she thought I had chosen a very difficult path, and wondered how I could survive as a composer. There are so many musicians in the world and they are all outstanding, so how can I compete with them, especially when I never attended any school to learn about music?
My mother's words enlightened me. It's true: there are so many distinguished musicians in the world, and I never received any formal education in music. No matter how much time and work I put into learning about music, those who have an early start at a young age still know more than me. The only thing that can lead me forward, that can guide me into the right direction, is my instinct in music.
Since then, besides attending lessons continuously, I purposefully spent time shaping what my instinct told me while composing. Among these compositions, I discovered some possibilities for me in music and I was very excited. The whole process reminds me of the Japanese writer Haruki Murakami, who spent lots of time in finding a way to tell his own story, and he finally did it. The possibilities I found for myself make me proud of my own music. Now I can tell the stories I want to tell, in my own way.
Again, compared with creation in many other fields, games have fewer limits. So after I found my own way, I started to approach the gaming industry little by little. Luckily, I also got some offers which I liked very much and which I could complete in my own style.
Emily: The game Detention seems to represent your writing style a lot. It brings in Taiwanese history, but with a survival/horror twist that allows you to create sounds outside of traditional Asian instruments, like electronica and rock.
Weifan Chang: To be honest, the music for Detention is very close to my style. In the game, the main character is trapped alone in a dark campus haunted by ghosts. At first, it also took me a while to consider: how can I show on how frightened he is?
We first tried to use an acoustic guitar for the main theme, because the game is set in the time when folk songs gained popularity in Taiwan. But after several different versions of the main theme, I decided to compose with more extracted sample music and synthesizer. As the game is set in a foggy raining campus, the higher-pitched sounds you hear might be extracted from the sound of rain, going through some LFO, and distortion effect. You might hear many sounds close to distortion in low-end ambient music; some is played by the electronic guitar and some by synthesizer. I think the low ends in distortion can reveal the main character's loneliness, fear, and confusion. You might hear some oriental-sounding metal percussion instruments, which is related to Taiwanese people's fear toward horror movies. In my childhood, zombie movies were very popular in Taiwan. They often featured a scene in which a Taoist priest rang a bell, which summons a group of zombies, and the priest could lead the zombies in whichever direction he intended to. Unlike western zombies, our zombies jump instead of walking or crawling. During the process of creation, the Red Candle Game designer and I both agreed the echoing ringing of the bell, which reminds people of some Asian religious ritual, is scary, so I used some. I remember I was so into the zombies that I even bought a mini zombie toy. Once I turned it on, it jumped around, and scared my grandma. She gave me a hard time for it.
Every movement and every sound in the music of Detention came from me. I'd like to thank some players who understood the efforts we put into when Act 1 was released, and I am also grateful that Detention was nominated for the 2016 indiePlay Best Soundtrack and Sound Award, which encourages me truly, especially since the game wasn't even finished. I was very surprised that many people can actually "hear" my efforts in the music. Although most of the time, the players are frightened in the game, they could tell the hard work I put in it, and this makes me very happy.
The Red Candle didn't give me any limitations or rules, so I could compose with my imagination, and put my feelings into the music, and I had a lot of fun in the process. I truly appreciate them for this.
Emily: What made you decide to compose your original album, A Circle of Time? How will the tracks of music be divided on the album, and how will they progress across the album?
Weifan Chang: The concept of Circle of Time, formed after I watched the program of the mass suicide in People's Temple, was the most notorious cult event in the last century. In the tragedy, around 900 people ended their lives together, including 200 children. When I read more about this mass suicide, I couldn't help but wonder: what kind of religion would drive people this crazy?
Based on this incident, I wrote a screenplay. In the story of Circle of Time, a woman leaves a cult and needs to find herself again. So she sets off to look for a place where she can escape from everything. She comes to a strange town, and then she climbs a magic mountain. In the end, she realizes that she was trapped in a time loop. In fact, she never left the cult. The only way for her to leave is to face, willingly, her deepest fear in her heart.
When I was done with the screenplay, I produced the original soundtrack without an actual game/movie to accompany it. The story demonstrates my style, from the screenplay to the music, and this means a lot to me, as I am the one that creates the original soundtrack. From the beginning of the journey until the end, the album is divided into 7 chapters with 24 tracks, which are mostly are instrumental, with 3 songs. I arranged some simple narratives and songs only at the start of each chapter, to plot the storyline or to reflect on the main character's thoughts.
The songs were performed by a brilliant Taiwanese singer/actress Pinling Chen – she sang both the Chinese and English versions. Her performance was perfect. As for the narratives, the Chinese version was done by Chen and the English one was voiced by Tessa McGinn, who is also a talented English actress. Their professional performance precisely portrays the main character, and I thank them for this.
The album is scheduled for physical and online release at the end of 2016.
Emily: What else would you like to tell us about your upcoming projects?
Weifan Chang: Currently, I dedicate myself fully to the music of Detention after Act 1. Detention will be released at the end of this year, and the original soundtrack will be out for sale as well. I am looking forward to the next chapter of Detention, with more depth and imagination in the story and even better performance in graphics and music.
Besides Detention, I just finished the music for the side-story of Narwhal. GT's new side story for HeroG, Cowlick in Wonderland, will be released globally very soon. In this month, we plan to release the digital edition of original soundtrack. The game Cowlick in Wonderland is special to me; HeroG is really cute. I hesitated when they first asked me about this because my music is really for more mature games. Even though the music for the side-story is supposed to be darker, I was not sure if I could compose the loveliness into the music required. So I actually sent them a demo of my style, before signing the contract, and I didn't start working on the music until they confirmed that this was what they wanted.
The music I composed for HeroG showed my interest in quality: The flute was played by a well-known flutist in Taiwan, Chin-Ting Hung, the orchestrator is Di-Xin Tang, who is also the orchestrator of my album, the movie score mixing engineer, Micky Yang, is the best mixing engineer in Taiwan, and the German mastering engineer, Christoph Stickel who mastered the original soundtrack for Star Wars. Together, we brought a whole new feeling to this childlike yet dark game. With our hard work, we came up with very sweet music that we were completely satisfied with. I look forward to the release of the original soundtrack as well.
In the late September, I invited the best quartet in Taiwan, the Interestring Quartet, to perform for the two scores for the new game, Stay with Me, by Red Candle. The recording will be done in FF Studio whose sound quality is very close to that of classical music. As the style and feelings expressed in the game are very delicate, I compose with real string instruments instead of synthesizers. Special thanks go to the orchestrator, Di-Xin Tang. The game is scheduled to be released in October and the EP for my two scores will be released in the same time. Any feedback is welcome.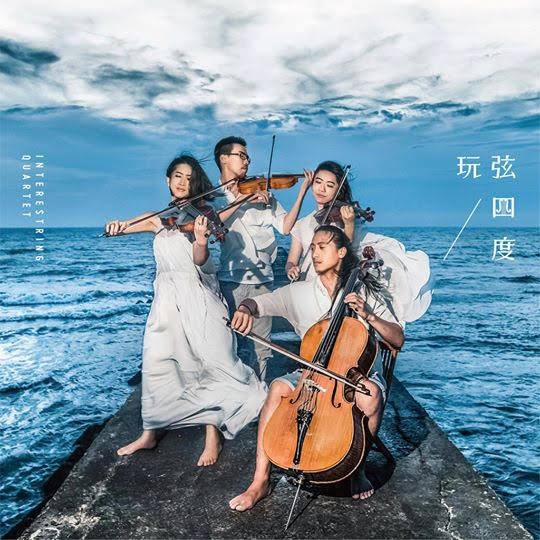 In July, I just finished producing the theme song "Genesis for King" for the True Dragon Legend of Asaku with JerryC, the top producer in Taiwan. In this month, I am working on the main theme for Asaku. This is the first time I work with a Polish orchestrator, Jan Sanejko, and singer, Anna Stolarczyk. In September, we will complete the preliminaries together, and next year, I am flying to Europe for the real orchestra. It's a very interesting job and I am very excited to work with both of them.
Meanwhile, I am in the middle of some projects for a war strategy game and some films. The projects haven't been announced yet, so I can't tell you more!
For TV series score, I am more than happy to start working this year with the PiLi Puppet Theatre, the puppetries that represent Taiwan best. The PiLi Puppet Theatre to Taiwan is as important as anime is to Japan or Hollywood to the U.S. The PiLi Puppet Theatre has been popular in Taiwan for over 20 years and they have released more than 60 plays and movies about martial arts. There are many fan clubs for virtual characters in the puppetries, which probably isn't too common outside Taiwan, and grand cosplay events. The biggest difference between PiLi Puppet Theatre and the western puppetries is PiLi is performed with abundant animation and special sound effects. In Taiwan, we call it the puppet animation. PiLi Puppet Theatre fans are all over Asia. Every time an episode is released, the discussion online is hot as fire and the puppet animation is indeed lots of fun to watch. I highly recommend anyone who hasn't seen it to enjoy the puppetries with us.
The original soundtrack with PiLi Puppet Theatre which I took part in producing for the first time will be released in October. Stay tuned!
Posted on September 24, 2016 by Emily McMillan. Last modified on September 25, 2016.