Undertale arranged album Strings of Determination released
Youtube and cover musician String Player Gamer has recently released UNDERTALE: Strings of Determination Complete Edition, a multi-disc compilation of Undertale arrangements. The project features a range of musical styles, a complete booklet containing original Undertale artwork by Kayla de Leon and Judee Zabala, and 46 tracks arranged from the original game.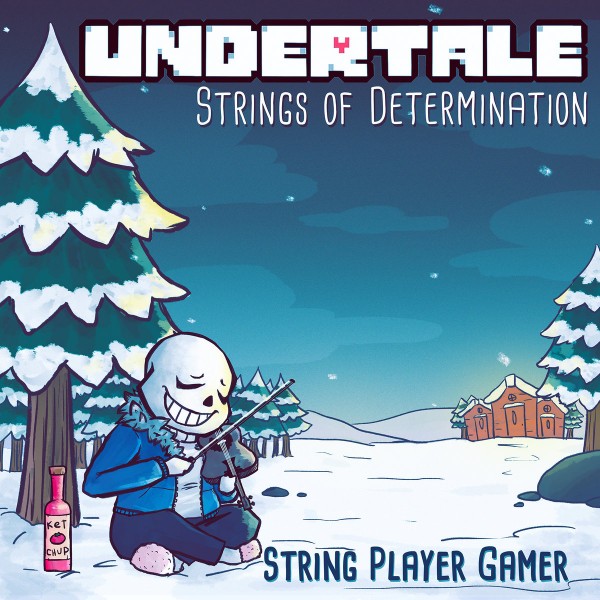 "In just two years, the music of Toby Fox's whimsical UNDERTALE has become an instant modern classic in the VGM community," says String Player Gamer. "My daughter and I became obsessed with the game's world, characters, memes, and music, so much so that she drew all the illustrations in the booklet. So this is really a father-daughter project."
The album is available on iTunes, Spotify, or here on Bandcamp.
Posted on September 28, 2017 by Emily McMillan. Last modified on September 28, 2017.