Twilight Princess finally receiving a full soundtrack release
Ten years after the game's original release, The Legend of Zelda: Twilight Princess will finally be receiving a fully-fledged soundtrack release on July 27. The Legend of Zelda -Twilight Princess HD- Original Soundtrack will feature the majority of the score from the game composed by Toru Minegishi and Asuka Hayazaki. It will use the remastered sound source from the Wii U port of the game.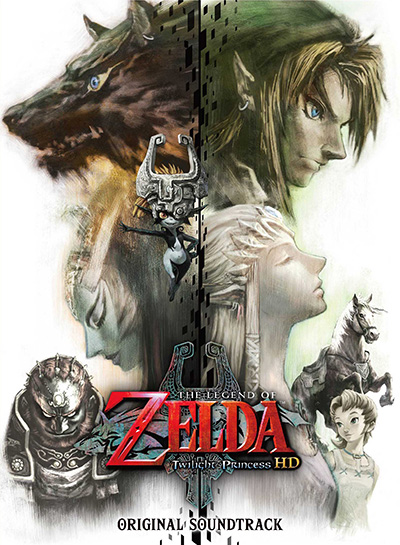 Tablier Communications, responsible for the recent soundtrack releases of the Fire Emblem franchise and Majora's Mask 3D, will be publishing the soundtrack. It will feature the three discs and 108 tracks of music, including all the major pieces from the game. Translate track listings are available here. The box also looks to be a beauty with special artwork and a booklet. The set will retail for 4611 JPY.
Now Twilight Princess has been done justice, perhaps Tablier Communications will consider finally bringing the music of Skyward Sword, Spirit Tracks, and Tri Force Heroes to CD?
Posted on June 11, 2016 by Chris Greening. Last modified on June 11, 2016.