Thomas Boecker Interview: Producing Symphonic Legends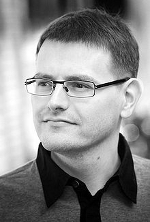 On September 23, Symphonic Legends will celebrate the music of Nintendo at the Cologne Philharmonic Hall. Created by the acclaimed team of Symphonic Fantasies and Symphonic Shades, comprising producer Thomas Boecker, lead arranger Jonne Valtonen, and the WDR Radio Orchestra, the concert promises to be an original and ground-breaking tribute to the most popular video game developer.
In this interview, Boecker reveals details about the arrangements and performances of Symphonic Legends, following our exclusive announcement of the concert program today. He discusses how and why arrangements of material such as Super Metroid, Super Mario Galaxy, and The Legend of Zelda will push artistic boundaries, the latter a 35 minute symphonic poem. He explains that the concert will nevertheless still say true to the melodic focus and light-hearted nature of Nintendo's games, and promises the 'best of both worlds' from the concepts of 'Shades' and 'Fantasies'.
Interview Credits
Interview Subject: Thomas Boecker
Interviewer: Chris Greening
Editor: Chris Greening
Coordination: Chris Greening
Interview Content
Chris: Thomas Boecker, many thanks for taking the time to reveal the details about your upcoming concert, Symphonic Legends. First of all, could you tell us what inspired you to dedicate your latest concert to Nintendo?
Thomas Boecker: I would say that it was a natural decision. We thought that highlighting the music of one developer/publisher worked so well with Symphonic Fantasies. With Nintendo's popularity and the love connected with their video game soundtracks, we were sure that it would be a good idea to put their music in the focus.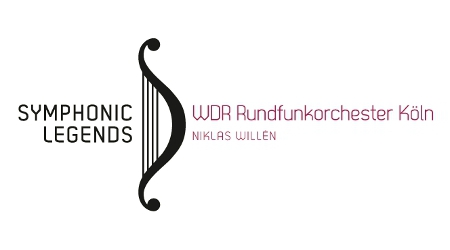 Chris: There have been several concerts partially or fully dedicated to the music of Nintendo in the past. What distinguishes Symphonic Legends artistically and otherwise from such concerts?
Thomas Boecker: When I had my meeting at Nintendo in Kyoto, I expressed our intention of presenting creative arrangements. This was accepted, and I think this is one major difference to other performances. All our arrangers were informed about the ambitious plans, and that they would have all needed freedom for their work. It is interesting to see how they used that freedom. Because there is a time where you better work closely to the original music, and there is a time where you can bring in a lot of own ideas. The arrangers involved are all highly professional artists who can decide such sensitive topics carefully.
Chris: There are a number of arrangers featured on Symphonic Legends. What led you to introduce guest arrangers for the first half of the concert and how did you decide who to invite?
Thomas Boecker: On one hand, the decision is connected with the kind of work Jonne Valtonen, our main arranger, did. He was 100% busy with his special arrangement for Symphonic Legends. I will talk about the details later in this interview. On the other hand, for Symphonic Shades I worked with Yuzo Koshiro, Adam Klemens and Takenobu Mitsuyoshi already, so it was not unusual to invite guest arrangers. I respect Shiro Hamaguchi, Hayato Matsuo, Roger Wanamo, Torsten Rasch and Masashi Hamauzu for their past work, so I thought bringing them together to work on Symphonic Legendswould be a wonderful idea to present a diverse concert program.
Chris: Let's start off with the retro suite dedicated to Super Mario Bros. How did Roger Wanamo treat the most famous melody in game music on this theme? Is it different to the typical arrangement of the game's music?
Thomas Boecker: It is difficult indeed, because the melody is so iconic. This is what I meant at the beginning: to know when you better work closely to the original material is an art, too. Roger Wanamo found a very clever way of using, for example the main theme, while making it different from what people already know.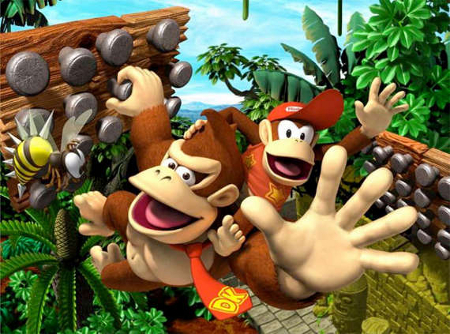 Chris: Another major item is a piano-based arrangement of Donkey Kong Country's "Aquatic Ambience". How did Masashi Hamauzu approach this item? Are you looking forward to reuniting with Benyamin Nuss in the concert hall?
Thomas Boecker: Masashi Hamauzu told me that he had a lot of fun working on the arrangement, because there were basically no limits. He could put all of his skill into the work, and I think it really shows. He approached the piece in an impressionistic style, as he said, and this is his favorite musical direction. Working with Benyamin Nuss is always fantastic; I have enjoyed our co-operation sinceSymphonic Shades, where he was able showcase his great talent for the first time in video game music.
Chris: Torsten Rasch's interpretation of Super Metroid will apparently be very experimental. Could you tell us more about what to expect? Do you think fans will enjoy it?
Thomas Boecker: It is a contemporary-styled arrangement, yes. It is very dark, scary, frightening. It perfectly fits into the Metroid universe in my opinion. I think our audience is very open-minded and interested in new approaches. Because of this, Symphonic Fantasies was such a great success; nobody could foresee if the long suites would be accepted or not. However, I now have a great trust in video game music fans — I think that, due to the many different styles that are featured during playing a video game, they are used to and keen on fresh ideas.
Chris: Though much of the concert is dedicated to classic game music, there is also a suite dedicated to Super Mario Galaxy. How does this suite depict Mario's journey to the stars? Does it adhere closely to the original or offer some novel spins?
Thomas Boecker: It is called "Galactic Suite", and it really is with a running time of over 8 minutes. The arrangement takes the listener to a journey through the game. The piece is done by Roger Wanamo again, who is known for being the co-arranger of the Chrono Trigger/Chrono Cross suite from Symphonic Fantasies. Roger is very good in offering novel spins, and Super Mario Galaxy is no exception. I would feel guilty giving away too much of the ideas, though, but a battle between Mario and Bowser in Latin language has never been heard like this before. I would assume…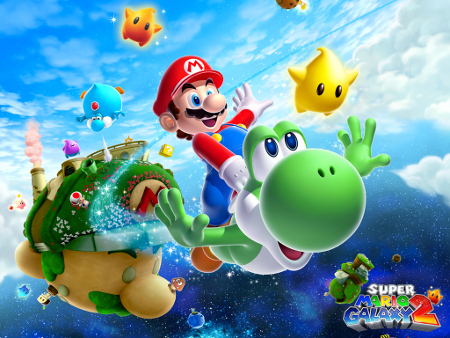 Chris: Completing the line-up of the first half are the suites dedicated to Star Fox, F-Zero, andPikmin. What was it like to interpret these titles for full orchestra and what special features should we expect from Imagine's arrangements?
Thomas Boecker: Imagine's arrangements are obviously following the tradition of Shiro Hamaguchi and Hayato Matsuo in offering high quality work. They are definitely less experimental than others, but as a part of the Symphonic Legends concert program, this makes a well-balanced listening experience. It was the first time for me working with Hayato Matsuo, and I must say I am very impressed with hisPikmin arrangement. It captures the forest and nature atmosphere wonderfully.
Chris: The culmination of Symphonic Legends will be a symphonic poem dedicated to The Legend of Zelda series. Could you tell us about the concept of this item and Valtonen's general approach?
Thomas Boecker: The Legend of Zelda's Symphonic Poem is the essence of the Zelda universe, so to speak. It is a 35 min. symphonic poem that will comprise the full second half of the concert, performed without break.
One could call it the natural development from what the suites from Symphonic Fantasies offered already, especially Secret of Mana. However, The Legend of Zelda goes farer with how themes are developed. What we will hear in concert is the how Link is growing up from being a child to being a hero. On his way he will be confronted with enemies and with allies he will learn about his duties. Jonne Valtonen described it beautifully in styles that echo Richard Strauss or Pyotr Ilyich Tchaikovsky perhaps. There are dark parts too that make use of contemporary elements — parts when Link is suffering. Personally I am very, very excited hearing the score performed live, as this will be probably the first time in history that something can be honestly called a "video game symphony".
Chris: At 35 minutes in length, the symphonic poem is a fully-fledged artistic effort. Do you think the WDR Radio Orchestra will be able to give it their best?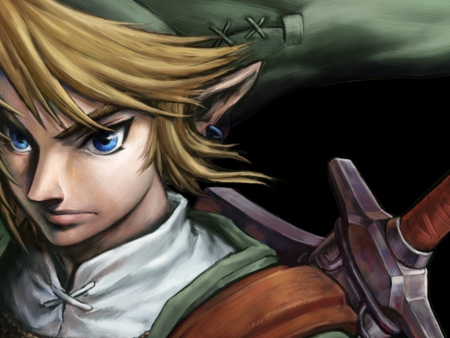 Thomas Boecker: At the WDR, video game music is a very important novelty. This is a fact — everybody is very proud of being a part of this innovation, so naturally everybody is giving their best. In addition to this, Symphonic Legends is going to be the first concert of the new chief conductor of the WDR Radio Orchestra, Niklas Willén. Very special — something like that never happened before. Therefore it is in everybody's highest interest to present an absolutely outstanding concert experience again.
Chris: Of course, Valtonen also contributed the original opening fanfare for the title. How do you feel, as a fanfare to a common hero, this item defines the concert as a whole?
Thomas Boecker: For me, his fanfare captures the lightness and the refinement that the whole concert has to offer. After all, it is a Nintendo concert — joyful notes predominate gloomy ones. These notes are brilliantly written, though, similar to what is demonstrated in Jonne Valtonen's composition. One could describe it as 'sophisticated fun'.
Chris: Following the rich tradition of your previous concerts, is there something you can tell us about special guests?
Thomas Boecker: Unfortunately I am not allowed to answer any questions regarding guest attendance from Japan this year. I am so terribly sorry. If I could, I would do it right away. However, I am very happy that Jonne Valtonen and Roger Wanamo will both come from Finland to join us at the Symphonic Legends concert again. Given that they are responsible for the majority of the scores, I think it is wonderful to know they are with us at this special evening.
Chris: It has been announced that a live stream of Symphonic Legends will be available. Are you planning a CD or DVD release for the concert too?
Thomas Boecker: It is difficult to predict at this time if a release of the concert on CD or DVD will happen. However, having said this we are definitely planning with making the concert permanently available in high quality in one way or another. It is not going to be lost, and there will be options for fans to relive the concert experience as much as they want. One thing that should be emphasised, too:Symphonic Legends is going to be the first video game music concert that will be broadcast live in 5.1 surround sound.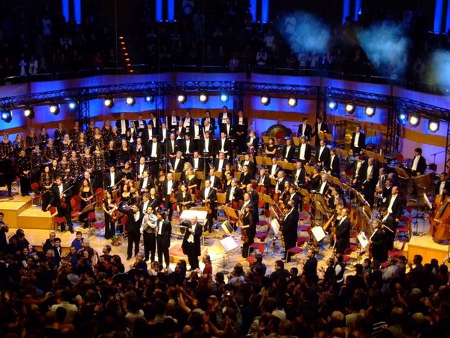 Chris: It would be interesting to hear more about your plans following Symphonic Legends. Are you looking forward to Symphonic Odysseys? Is it true that you a planning a break from your annual productions?
Thomas Boecker: Personally I think that next year's concert, Symphonic Odysseys dedicated to Nobuo Uematsu, will be a very good opportunity to close the tetralogy of the Symphonic series in Cologne. We started with a composer's tribute, and we will close with a composer's tribute. Of course, I am not saying that the WDR will stop doing concerts with video game music completely. I just think that the 'Symphonic' concept should not be strained. I am undecided about my tenth video game music concert in 2012 and its concept, but it is true that I am planning with a break afterwards, at least in a producer's role.
Chris: Closing up, Symphonic Legends seems to offer the best of both worlds. Do you think it will fully satisfy the fans?
Thomas Boecker: I never want to play safe in choosing fan favorites only, and going the easy way with simple arrangements that are as close as possible to the originals, just to avoid making somebody upset. This is not my style, and fans who are attending my concerts know that. There is always room for controversial discussions — just think back to Turrican II at Symphonic Shades, or the whole suite concept of Symphonic Fantasies. There is the risk that certain people might not like it, but I prefer a lively discussion about my concerts over statements such as "well, nice" every day.
Basically, I want to achieve something, I want to set new standards. I think this is what makes us different from a lot of the competition: that we are not a purely commercial production, but are aiming for artistic freedom. This is luxury, yes, but it was a long and hard road until there. No question that we are also following rules of the market; after all, we want to entertain and the success at the box office is necessary in order to continue with the series. However, with the loyal and open-minded fans that we have, we can try some experiments and prove to the world of orchestral music lovers that video game music is much more than movie soundtrack rip-offs and superficial entertainment.
Symphonic Legends will occur from 8 PM in the Cologne Philharmonic Hall on Thursday September 23. Details on the live stream are available on the official website.
Posted on September 1, 2010 by Chris Greening. Last modified on March 2, 2014.