Third soundtrack Blu-ray announced for Final Fantasy XIV
Square Enix have announced that they will release a third soundtrack Blu-ray for their MMORPG Final Fantasy XIV. Before the Fall: Final Fantasy XIV Original Soundtrack features all the music that Masayoshi Soken for four patches:
Patch 2.2 – Through the Maelstrom
Patch 2.3 – Defenders of Eorzea
Patch 2.4 – Dreams of Ice
Patch 2.5 – Before the Fall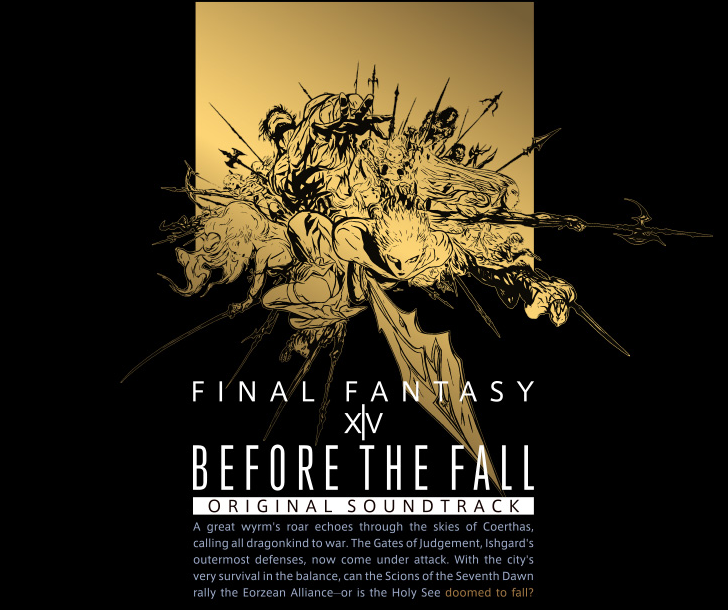 At present, no details have been announced regarding a soundtrack release for the impending expansion Heavensward. The Before the Fall Blu-ray will be released on on August 26 and will retail for 5400 JPY. To see what we thought of the earlier instalments in the soundtrack series, check out Emily's reviews of Before Meteor and A Realm Reborn.
Posted on June 19, 2015 by Chris Greening. Last modified on June 19, 2015.