Tales of Asteria to receive soundtrack release
The mobile crossover game, Tales of Asteria, is to receive a soundtrack. The mobile game is a RPG that crosses-over many of the characters from the Tales of series, with chapters being released in an episodic format. Publisher SuperSweep will be handling the release of the soundtrack.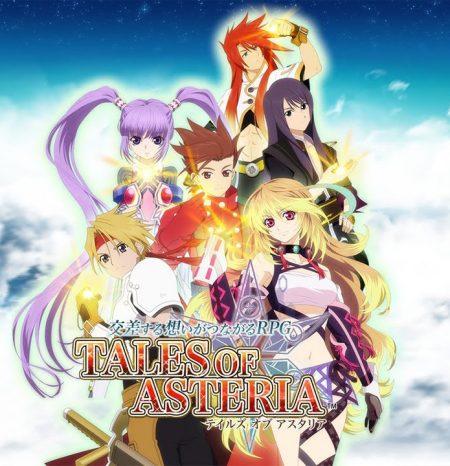 The soundtrack will consist of music from the following four chapters:
"Star Fragments" (

星のカケラ

 

Hoshi no Kakera

) (Spring 2014)
"Savior of Light and Darkness" (

光と闇の救世主

 

Hikari to Yami no Kyuuseishu

) (Winter 2014)
"Light of the Guidance and the Crystal of Earth" (

結晶の大地と導きの光

 

Kesshou no Daichi to Michibiki no Hikari

) (Spring 2016)
"Recollections of Eden" (

追憶の楽園「エデン」

 

Tsuioku no Rakuen / "Tsuioku no Eden"

) (2017)
The soundtrack releases on February 14th 2018 as a 3CD release and will cost 3780 JPY.
Posted on December 19, 2017 by Mathew Gallagher. Last modified on December 19, 2017.