Symphonic Shades – Huelsbeck in Concert: Cologne, August 2008
Chris Huelsbeck is one of the most acclaimed European video game composers. He is mainly known for his music from the Commodore 64 and Amiga era with titles such as The Great Giana Sisters, R-Type,and Turrican. He had his breakthrough when his composition "Shades" won a music competition organized by a German Commodore 64 magazine. Since then, Huelsbeck worked on over 70 games and, on August 23, he was celebrated with a concert in Cologne — Symphonic Shades. A wide range from Huelsbeck's repertoire was presented by the WDR Radio Orchestra and a choir from Prague. Concert producer Thomas Boecker has a solid track record. He was the first to organize a video game concert outside Japan and has since been producing concerts in Germany. He has also been involved in PLAY! A Video Game Symphony and Distant Worlds – Music from Final Fantasy.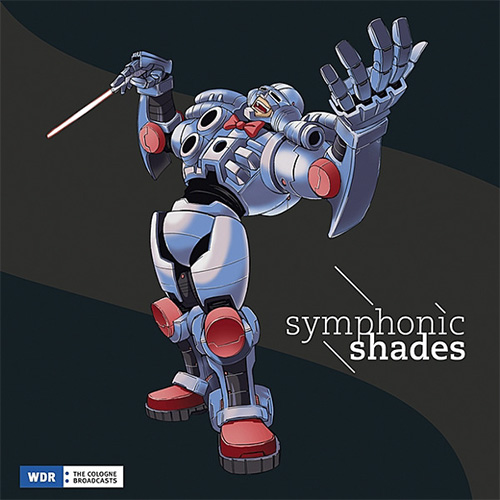 The opening fanfare from the not-too-famous game Grand Monster Slam directly set the tone with a bombastic arrangement that was reminiscent of classic John Williams compositions. At this point already one realized that this would not be a concert with simple arrangements. X-Out featured a wonderful heavy choral singing and great drama. Compared with the original version, there was just so much more of everything. Tower of Babel sounded almost like an army of spaceships would be approaching to land in the concert hall. The music for the Turrican games is perhaps the one Chris Huelsbeck is best known for. The arranger Jonne Valtonen invited his former piano teacher Jari Salmela to perform the music from Turrican 3, and he did it with great skill. The melodic feel I like the most in Huelsbeck's compositions can be heard in the final part.
Gem'X was without a doubt one of the tracks that stick in your mind, directly after the first listen, and the applause proved that this piece was a favorite one for many. R-Type is one of Chris Huelsbeck's most classic themes and here again similarities to John Williams work become audible. The choral singing was in Greek language, which was, to say the least, unexpected. The Great Giana Sisterssounded as playful as expected, occasionally like from an old cartoon. As for Tunnel B1, Rony Barrak is one of the leading Darbouka players and has previously gilded several games concerts around the world. He is an attraction for the audience — his beautiful drum rhythms seem to be able to turn any piece at any time into something completely new and inspiring.
The piece "Shades" marked the start of Chris Huelsbeck's career, so it feels logical to name the whole concert after the orchestrated version: Symphonic Shades. By featuring a synthesizer alongside with the orchestra, a unique sound was created and the piece really was sticking out from everything else at the concert. Also a world premiere took place during the evening: "Caravan of the Elephants" was a completely new piece written exclusively for Symphonic Shades. When hearing the music and knowing the title, it almost felt like to glimpse a couple of elephants walking outside the concert hall. It had a big difference in tone and was quite different from the other titles of the concert. The concert closed with an incredibly impressive arrangement of the main theme from Turrican II, set out in a suitable grand fashion. Jari Salmela's fingers were dancing on the piano keys and it felt like this was a new kind of arrangement of game music — it sounded at times more like a classic piece than anything else. Jonne Valtonen has made a completely unexpected, but ingenious arrangement that closed a magnificent concert.
Special thanks to Level Magazine for allowing us to host a translation of their original article.
Posted on August 29, 2008 by Johan Kohn. Last modified on March 1, 2014.