Super Mario Odyssey soundtrack announced
Bucking Nintendo's usual trend of not releasing soundtracks to it's games, the Japanese gaming giant has announced it will be releasing a full soundtrack of Super Mario Odyssey. The soundtrack includes compositions by Naoto Kubo, Shiho Fujii, Koji Kondo, as well as vocal performances from Kate Higgins (credited as Kate Davis) and Aimi Mukohara.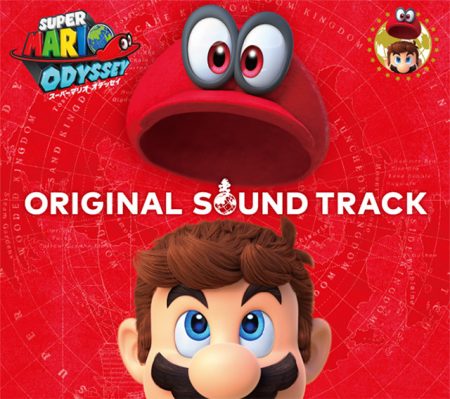 The soundtrack will contain four CDs, with 136 tracks in total, including the previously iTunes exclusive vocal tracks "Jump Up, Super Star" and "Break Free (Lead the Way)". The soundtrack is priced at 4600JPY and will release February 28th.
Super Mario Odyssey has been nominated in two categories (Best Soloist – Kate Higgins & Best Theme – "Jump Up, Super Star")  in our Annual Game Music Awards 2017. You can view all the nominations here.
Posted on January 23, 2018 by Mathew Gallagher. Last modified on January 23, 2018.