Square Enix prepare five albums for Tokyo Game Show 2014
Square Enix's record label will be among the exhibitors at the Tokyo Game Show 2014 next week. Those who visit their booth will receive the opportunity to buy items from their extensive existing discography, in addition to several exclusive new releases. This year, the company will release five new albums: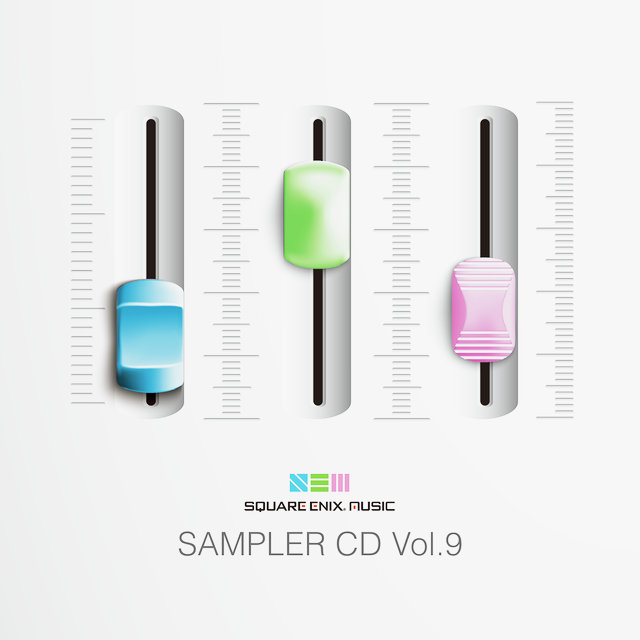 Final Fantasy Heroes: Features the main themes and normal battle themes from Final Fantasy I to Final Fantasy XIV, including fan favourites Eternal Wind, Those Who Fight, Liberi Fatali, and Blinded by Light.
Final Fantasy Villains: Features the final boss themes from Final Fantasy I to Final Fantasy XIV, including Dancing Mad, One-Winged Angel, The Extreme, and Ultima.
Square Enix Sound Effect Collection Ø: Features 99 sound effects from Square's NES, WonderSwan, and WonderSwan Color games, including rarities like King's Knight, 3D Worldrunner, Blue Wing Blitz, and Dice de Chocobo.
Distant Worlds Music from Final Fantasy The Celebration: CD version of the 2012 orchestral concert performance, which was previously released as a Blu-ray video.
Square Enix Music Sampler CD Vol. 9: Features 16 tracks previewing new and upcoming albums. They include the soundtracks for the Kingdom Hearts, Chaos Rings, Bravely, and Final Fantasy franchises, as well as the new arranged albums such as Final Fantasy Brass Arrange, Military Tune The Album and Motoi Sakuraba / Band Arrange Album. The tracks are as follows:
01 Lord of Vermillion III Original Soundtrack
02 Military Tune The Album
03 Chaos Rings + Chaos Rings Omega Original Soundtrack
04 Chaos Rings II Original Soundtrack
05 Chaos Rings III Original Soundtrack
06 X'mas Collections – music from BRAVELY DEFAULT
07 KINGDOM HEARTS -HD 1.5 ReMIX- Original Soundtrack
08 KINGDOM HEARTS -HD 2.5 ReMIX- Original Soundtrack
09 Final Fantasy Explorers Original Soundtrack
10 Kaku-San-Sei Million Arthur Original Soundtrack
11 FF Brass Arrange / BRASS de BRAVO (Tentative)
12 BRAVELY SECOND
13 Seiken Densetsu RISE of MANA
14 Motoi Sakuraba / Band Arrange Album (Tentative)
15 Square Enix Summer CD (Tentative)
16 A Realm Reborn: Final Fantasy XIV
Posted on September 19, 2014 by Chris Greening. Last modified on September 19, 2014.