Soundtrack available with Breath of the Wild Master Edition
On March 3, Nintendo will launch the open-world adventure The Legend of Zelda: Breath of the Wild simultaneously for Wii U and Nintendo Switch. The Master Edition of the game, retailing for 130 USD, features all sorts of bonus items as shown below. Among them, a soundtrack CD featuring 24 selected tracks for the game.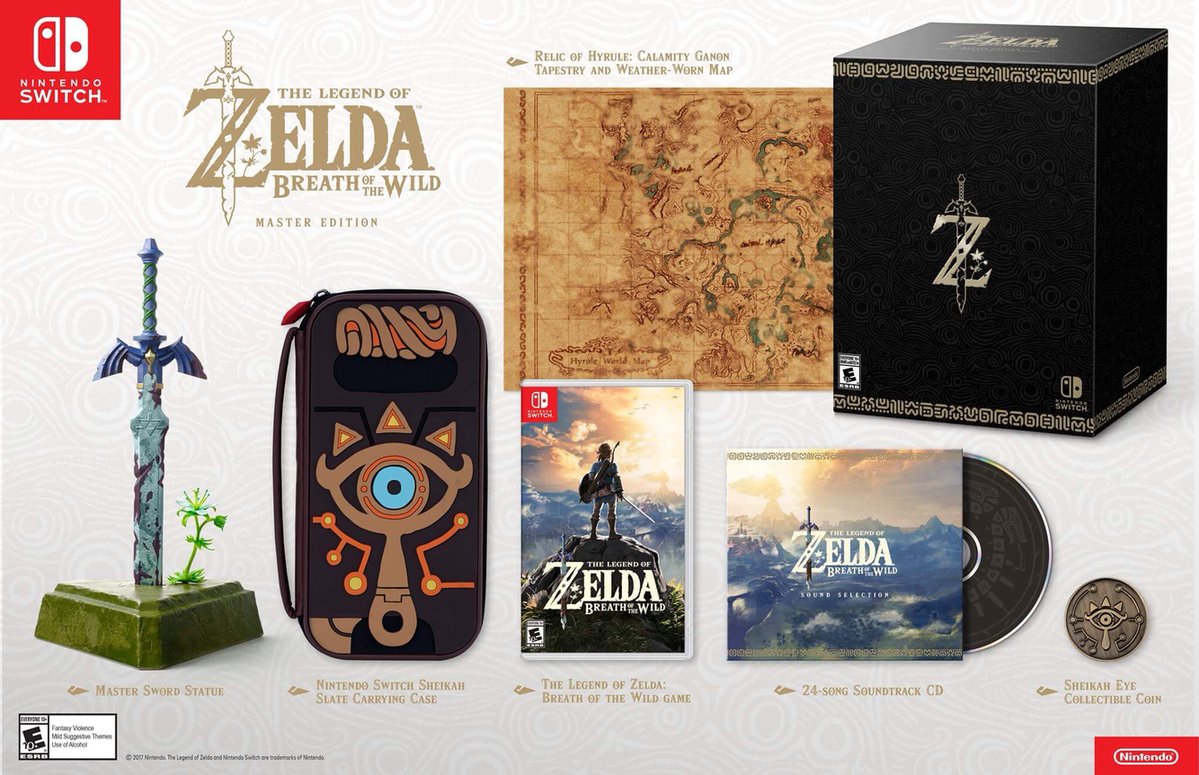 It has been revealed that Animal Crossing's Manaka Kataoka is a lead composer for Breath of the Wild. Given the scale of game, it's anticipated that other composers will also contribute. However, gameplay videos indicate that the music integration for the title has taken a different approach from most Zelda titles and music will be used relatively sparingly during the field scenes.
At present, Nintendo have not announced plans for a commercial soundtrack release for Breath of the Wild. Either way, a 24 track soundtrack is more than we ever got for Skyward Sword.
Posted on January 13, 2017 by Chris Greening. Last modified on January 13, 2017.