Shohei Tsuchiya Interview: Chronicles of Darius
ZUNTATA is the in-house sound team and record label of long-running arcade and smartphone game developer Taito. In the last decade, the majority of the music for the company was created by electronic game composers Shohei Tsuchiya and  Hirokazu Koshio. While both were born after the release of Taito's first masterpiece, Space Invaders, they've made sure they balance taking Taito's scores in fresh new directions while paying homage to its revered past.
In the second of a two-part interview with the pair, we talked to Shohei Tsuchiya at length about his various game and album works on the company. Among his defining works are the imaginative soundtracks and albums for the Dariusburst series of titles. This interview was conducted in 2015, but its publication was delayed until now due to several issues. During this time, Tsuchiya has featured on several new album releases.
Interview Credits
Interview Subject: Shohei Tsuchiya
Interviewer: Chris Greening
Editor: Emily McMillan, Chris Greening
Translation & Localisation: Taito, Gerardo Iuliani
Coordination: Don Kotowski, Shohei Tsuchiya, Taito
Interview Content
Chris: Shohei Tsuchiya, many thanks for talking to us today. First of all, could you tell us about your musical background and influences?
Shohei Tsuchiya: I've always listened to music ever since I was a child. I didn't have any special preferences for any particular genres, as it was all about the melodies I enjoyed; that's what led me to where I am now. I especially enjoyed soundtracks and instrumental music, so maybe that had an impact on me as well.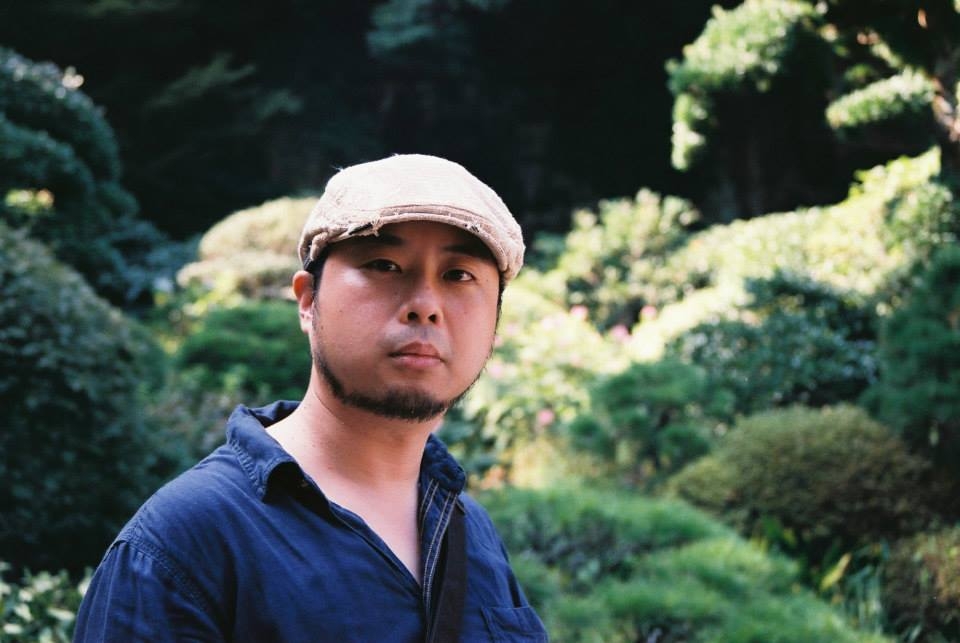 Chris: What ultimately led you to join the esteemed Zuntata team?
Shohei Tsuchiya: About how I ended up being part of ZUNTATA, I met them when I was looking at transferring to a new company. [Editor's Note: Tsuchiya worked for five years as a composer at FromSoftware before joining Taito.] While I never gave up on my old company, I was searching for a place where I could focus on my own music. Ultimately, what made me decide to start working for Taito was that they liked my music.
Chris: You are among the younger generation of game music composers and were growing up around the time games such as Arkanoid and Space Invaders were popular. Did you play games by Taito at all during your youth and were you ever influenced by their music?
Shohei Tsuchiya: I was born in 1979, so I hadn't been born at the time Space Invaders was released. I started playing computer games in elementary school, which was after the Famicom's release. Back then, Taito was a company that was putting the bulk of their strength into the development of arcades, but I didn't really play arcade games until I was in high school, because that was when fighting games and beat-'em-ups exploded onto the scene. I therefore didn't really have much of a chance to try out Taito games during my student days. However, I can't really say I didn't play any of them, as I did check out Psychic Force and Bakushou!! Jinsei Gekijou. Similarly, I didn't have much contact with the music from the Taito games, so I don't think it really had much of an influence on me. It was after I started working for Taito that I heard all sorts of stories, and I gained a lot of respect for my seniors at the company.
Chris: Zuntata has clearly not forgotten its roots. In addition to helping the company release historic scores by Taito, your own projects such as Music GunGun! and Daifugo Party feature homages to these works. What inspired this?
Shohei Tsuchiya: I enjoy computer games a lot, even if it isn't to the degree where I'd brag about how much I play them. I believe my love for those games has impacted my music very positively. There are still many games Taito made in the past that I haven't yet played, but I really respect them due to how charming they are.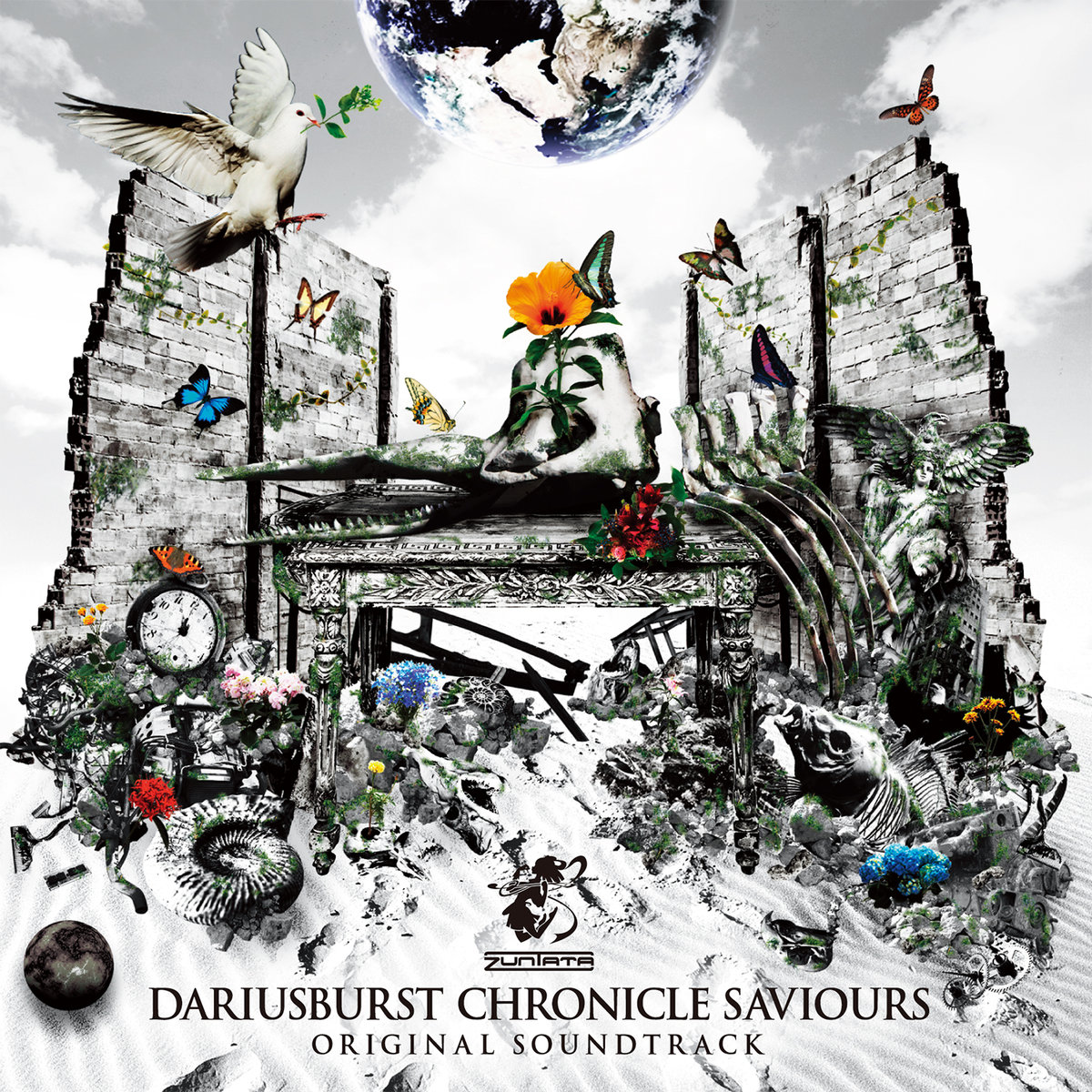 Chris: As an artist, you nevertheless specialise in creating progressive and atmospheric electronic music. When working on established franchises such as Darius, how do you approach writing music? How do you express your individuality while still paying homage to the series' roots?
Shohei Tsuchiya: I'm always worried whenever I'm put in charge of titles like these. Still, I approach them the same way as anything else: I put all my efforts into expressing myself the best I can. While I greatly respect my seniors, that respect should not lead to me trying to imitate their work. That's why I think it's better to express myself in my music, regardless of the sounds from the previous Taito games.
Chris: You went on to become the lead composer of the PSP's Dariusburst, a well-received revival of the Darius series. Could you elaborate in what respects your score for the title was homage to the series' roots and in what ways it was something entirely new?
Shohei Tsuchiya: The Darius series has many fans even among the producers, so it was a title that's always garnered a lot of attention. This made creating music for it extremely difficult due to all the pressure. In any case, I refrained from thinking too much and just focused my attention on expressing my own music. This is an unusual method for me, but I didn't worry about the previous music of the series, and instead I spent all my focus in expressing my own music. It was a very hard job, but I'm still very thankful I had the chance to work in a game like Dariusburst.
Chris: On the title, you worked closely with sound director Katsuhisa Ishikawa, co-composer Hirokazu Koshio, and guest contributor Hisayoshi Ogura. Could you elaborate on what it was like to work with these people? How did you ensure the final soundtrack was a rich yet cohesive one?
Shohei Tsuchiya: Regarding the PSP version of Dariusburst, everything was directed by Ishikawa-san, while Koshio and I only made the music for it. The pivotal tracks were "The World of Spirit" and "Iron Corridor", as they were the pieces that controlled the direction of my music. As I created the flow of all the songs myself, I don't think any one song in the game really deviates from any other song.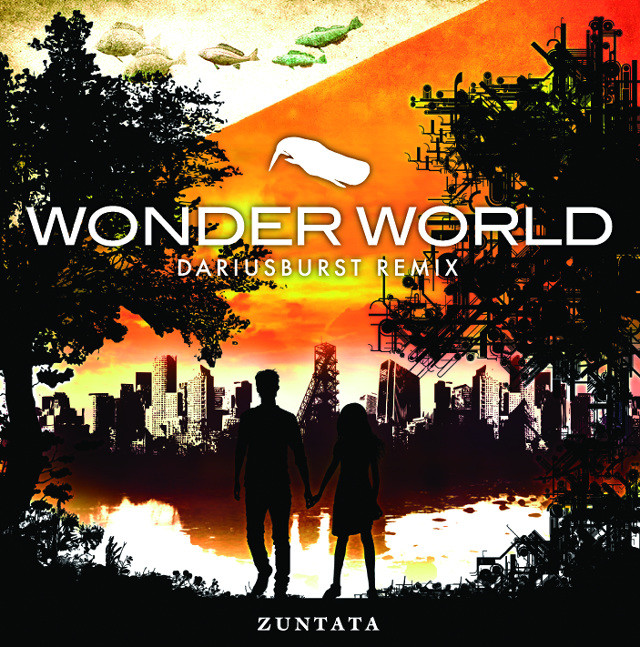 Chris: You also inspired an award-winning arrange album dedicated to Dariusburst. How did you develop the unique concept of Wonder World -Dariusburst Remix-? How did you select and brief arrangers to contrast 'A Breath of a Living Thing' with 'A Breath of a Machine'?
Shohei Tsuchiya: First, I'll say that this is the album I liked the most. While it's an arrangement album, I also think it's a work that expresses in the most accurate way possible the story of Dariusburst. I initially thought up the album's concept as being formed by acoustic and electronica songs, and then I chose arrangers that complied with that concept. Of course, I like each of the arrangers a lot.
I didn't really give detailed directions to any of the arrangers; I only told them the song title for each track, the track number they would have on the album, who they would collaborate with, and so on. As for that last one, that was because two different arrangers produced arrangements of each song. Using the arrangements' song titles and their positions in the album's tracklist as a base, it was for each arranger to imagine the story and use it as the basis for making the songs they would contribute for the album.
Chris: Another of your masterworks is the Dariusburst Another Chronicle Original Soundtrack.
Shohei Tsuchiya: Regarding the Dariusburst Another Chronicle album, I can say it encompasses the entirety of the Dariusburst series. However, I also made it thinking it'd be great if I could turn all the things I was imagining into an album. I'm truly grateful from the bottom of my heart to everyone who still continues listening to the songs from the Dariusburst series even five, six years later. [Editor's Note: Since the completion of the interview, Tsuchiya has also released the Dariusburst Chronicle Saviors Original Soundtrack.]
Chris: You have also been active on the live circuit, performing Darius and others at events such as Video Game Music Live EXTEND, Double Game Music Live, and Area Pico Pico 88. Could you share your experiences at such events? Is performing live natural to you or do you consider yourself more of a studio musician?
Shohei Tsuchiya: I play the bass, but I'm not suited to being a pro musician — that goes for both performing in a studio and performing live. I think that the basis of my work is actually the creation of sounds that make games charming. Still, if fans wish to see me playing my songs live, I'll do everything I can to practice and improve my playing. Although, I think I'd rather have an actual pro playing them.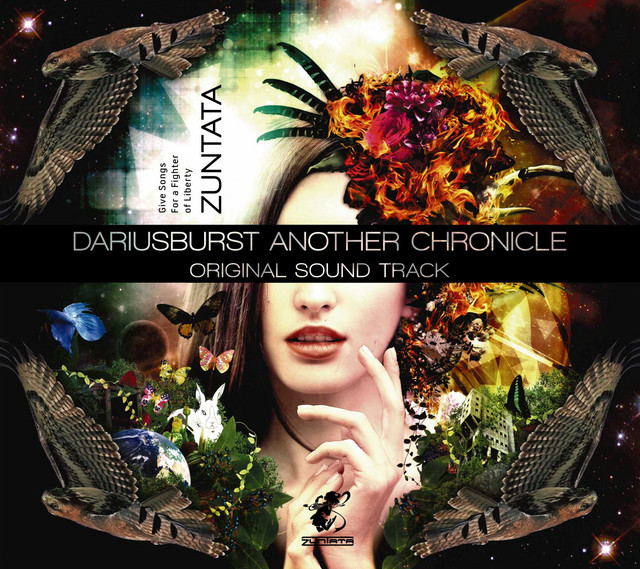 Chris: You have also participated as guest contributors on various independent albums for artists such as Yuji Takenouchi and Nobuyoshi Sano. Is it satisfying to participate in projects like these? What contributions are you most proud of?
Shohei Tsuchiya: I always see game music on a large scale. I think I'd like to be able to collaborate with all sorts of composers, without being tied down by things like game companies and nationality, as in the end, game music is still music. Collaborative musical efforts shouldn't ever be impeded either, and I'd like to do collaborations like these with all sorts of people in the future. My participation in these albums was enjoyable for these reasons.
Chris: While this interview has primarily focused on established franchises, you have both also worked on new intellectual properties, ranging from Koshio's Cyber Attack and Sonic Blast Heroes, to Tsuchiya's City Connection and Haunted Museum. Having principally focused on scoring existing franchises, what was it like to work on a brand new intellectual property? What projects are you most proud of?
Shohei Tsuchiya: Shogun Defense, Mikado Defenders and Wizarogue -Labyrinth of Wizardry- were all among the titles I worked in recently, and since I could display my own sensibility in them, they're all games of which I have fond memories. I'm always excited whenever I'm working on a new game, which is why I love my job so much. [Editor's Note: Wizarogue's score is featured in the newly-released album Zuntata Rare Selection -Shohei Tsuchiya Works-.]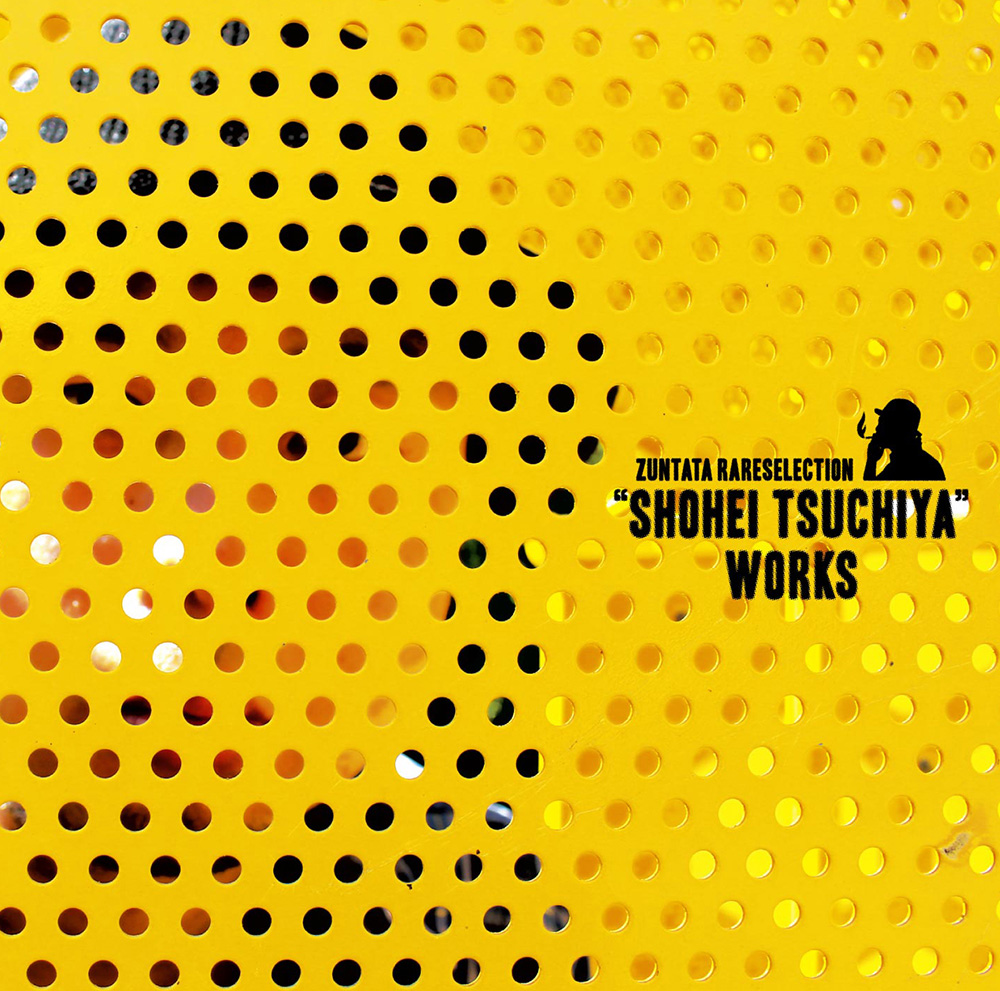 Chris: Many thanks for your time today, Shohei Tsuchiya. Do you have anything more you'd like to say about the ZUNTATA sound past and present? In addition, is there a message you'd like to send to your fans around the world?
Shohei Tsuchiya: I think I'd like for many, many more people to give our music a listen. Please, make sure to watch out for our future works.
Posted on August 25, 2016 by Chris Greening. Last modified on August 26, 2016.