Sample the electrifying Lord of Vermilion III Original Soundtrack
On September 24, Square Enix will release the Lord of Vermilion III Original Soundtrack, featuring 31 pieces of background music from the arcade game. This time round, DJ Tachytelic was in charge of the electrifying score. The entire soundtrack can be sampled at the official site now.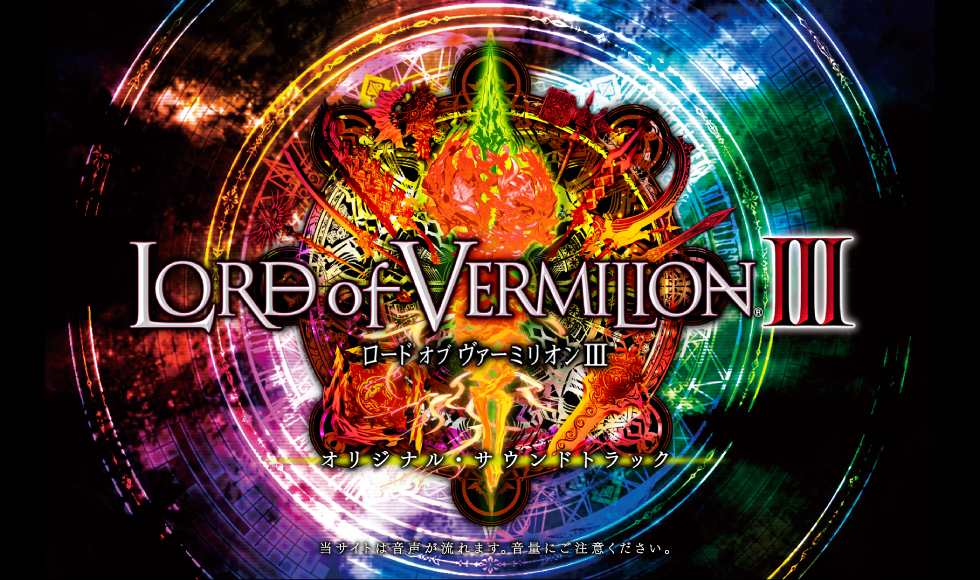 Whereas Nobuo Uematsu's Lord of Vermilion score took a rock-focused approach and Hitoshi Sakimoto's sequel score was full of orchestral fusions, the third game in the series takes a more electronic approach. The samples reveal that techno and dubstep influences are abundant throughout the soundtrack, though the various scene themes take a more acoustic approach. Uematsu's main theme for the series is also arranged in "Code:Vermilion" and featured in part in several other tracks.
Posted on August 6, 2014 by Chris Greening. Last modified on August 6, 2014.