Ron Fish Interview: Dark Cinematic Scores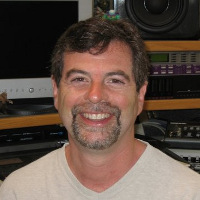 Ron Fish has had an extensive career as a studio musician, sound designer, and cinematic composer. However, he is best known for his dark orchestral scores for the God of War trilogy and a string of film-to-game adaptations. His newly released score for Batman: Arkham Cityparticularly appealed to gamers with its filmic influences and cutting-edge implementation.
In this interview, Fish discusses returning to write the score for Batman: Arkham City alongside Nick Arundel. He also gives a wider retrospective on his career, including his days working for Chuck Berry and Disney, while mentioning his involvement on Sega's Rise of Nightmares, Namco Bandai'sInversion, and, of course, Sony's God of War. He notes, above all, the challenging yet satisfying artistic aspect of writing game music.
Interview Credits
Interview Subject: Ron Fish
Interviewer: Chris Greening
Editor: Chris Greening
Coordination: Chris Greening
Interview Content
Chris: Ron Fish, thank you for talking to us today about your work. Over the years, you've worked on numerous film-to-game adaptations — spanning Superman, Batman, and Fantastic Four, to Gladiator, Godzilla, and Black Hawk Down. What features of your musicianship have made you the musician-of-choice for so many adaptations?
Ron Fish: That's an interesting observation that I haven't noticed before. Thanks for bringing attention to that! In actuality, each project had it's own requirements, and composition styles. As you can imagine, Black Hawk Down's score was completely different from Fantastic Four, and the other Superhero titles.
In a rather sweeping answer to the question, I have been told that my orchestral approach tends to border on a large scale, and that conforms to Superhero scale projects. With that said, I do think that Batman does have a more varied soundscape.
Chris: Of course, it was through Batman: Arkham Asylum that you came to widespread attention. What features of the game and its score do you think made it stand out, when so many other film-to-game adaptations garner little critical appreciation?
Ron Fish: First and foremost was the amazing dedication and vision that RockSteady, the developer of the game, brought to the title. They are an extremely talented team, with a unique vision for the Batman character, as it pertains to all fans of the character and his environment, as opposed to trying to fit it into the video game world.
It was with the same dedication to originality, and approach that Nick Arundel — the co-composer and audio director of RockSteady — requested from me in regards to my contribution to the score.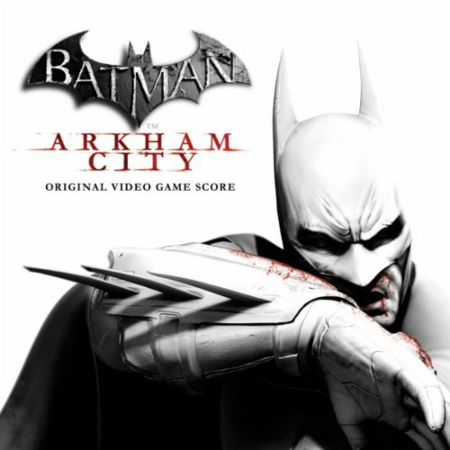 Chris: Batman: Arkham City is the recently released sequel to Batman: Arkham Asylum. How would you compare and contrast the music for this title with its predecessor? Were any enhancements made in terms of implementation and integration?
Ron Fish: Perhaps the biggest change could be found in the support for a live orchestra that was not pursued in Arkham Asylum. Warner Bros. Interactive was instrumental in giving Nick and myself the freedom to use the fantastic musicians of London, and we recorded it at AIR Studios, where the latest Batman film scores were recorded.
In terms of the music itself, the score further developed what Nick and I had achieved on the Asylum. There were, of course, other villains to write for, as well as additional cinematics. As such, we built on the instrumentation and motifs from Asylum.
Chris: On both titles, you worked closely with in-house sound director Nick Arundel. Could you tell us more about your work together? How did you divide compositional responsibilities suitably?
Ron Fish: Originally for Asylum, I was brought on score the cinematics. After it became apparent that Nick could entrust me with his vision of the music, I was given the boss levels to score, as well as downloadable content.
When the time came for the sequel, it was a natural choice to continue with the same writing assignments, with the exception that there was more content for me this go round.
Chris: The Batman film series features several high-profile soundtracks, featuring names such as Danny Elfman, Elliot Goldenthal, and Hans Zimmer. Are you a fan of the series' film soundtracks? Have you ever sourced inspiration from them?
Ron Fish: The names you just quoted are all great film composers beyond a doubt. And they have all left a legacy for any composer who might be involved in media that's based on titles they were involved in. So to say that I didn't listen to Zimmer's string ostinato lines, or Elfman's harmonic structures, as it pertains to Batman would be an inaccuracy.
On the other hand, I composed some cues that were so completely different than the domain that these composers had tranversed that I feel completely satisfied that, for my part, I have made a musical statement that reflects my unique approach to the annals of Batman. Although, I cannot speak for Nick, I'm sure that he is confident that he accomplished exactly that.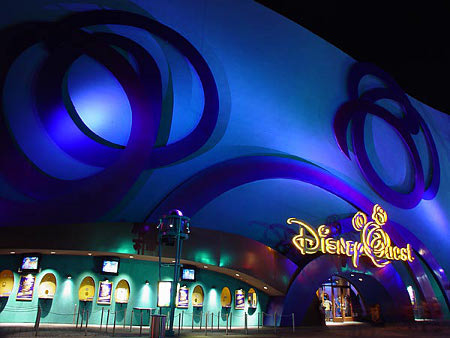 Chris: In addition to composing roles, you've worked extensively as a sound designer and sound engineer for games. When working in such roles, what do you aim to achieve? Are you a proponent of advancing technology in gaming?
Ron Fish: I'm always a big proponent of sound design and sound effects. Because of my years in sound design at Walt Disney, I have a deep respect for sound effects. For myself, the borders between sound effects and music are not well defined, and I try to minimise those borders as much as I can when I'm writing.
Conversely, when I'm working on a title as a sound designer, I try to add music in elements of the sound design. Lately, though, I'm noticing that I'm spending all of my time in the world of music.
Chris: Beyond games, you have demonstrated your musicianship on diverse other projects. We'd be particularly fascinated if you could tell us about your experiences drumming for legends such as Chuck Berry…
Ron Fish: I started my career as a session musician for various artists. Playing for Chuck Berry was a very quick turn as a drummer for him. It didn't last long, but it was an interesting peak into the life of a rock and roll legend.
Chris: You have also been extensively involved in Disneyworld productions, notably as an in-house musician for eight years. What do these roles involve in both the studio and on location? Of all the attractions you have worked on, which was your favourite?
Ron Fish: As I mentioned earlier, I worked as a sound designer at Imagineering, the arm of Disney that makes their theme parks. Originally, that was my job listing and duties, but as time would permit, I started to compose short cues for some of their smaller projects. Smaller projects became larger projects until I had a chance to work on an interactive project that Disney was interested in, calledDisney Quest. It was the first interactive project that Imagineering was involved in.
I was scoring a number of the games that were in that pavillion that was introduced to the public circa 1998. I was so intrigued by the idea of interactive music and audio that I decided to pursue video games and leave the world of theme parks. As such, I would have to say that this experience was my favourite.
Chris: Recently, you also scored the eagerly anticipated sequel Easy Rider: The Ride Back. After working on so many movie-to-game adaptations, what was it like to score a major movie?
Ron Fish: I was thankfully working with a good friend of mine who was the music supervisor, so there was a good comfort zone. Actually, I had been scoring linear media in the form of cinematics in games for years. In that regard, there was very little difference.
As a composer, you're always trying to help tell the story through music, and in the case of linear media, you know exactly what is going to happen when. In regards to composition technique for in game music, the emphasis shifts from writing a cue that tells the story through pure composition and orchestration, to following a picture and writing to it.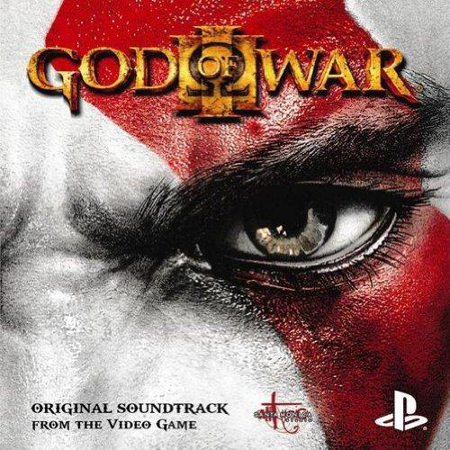 Chris: Returning to gaming, you've also had a recurring role on the God of War series. Given the series has always been scored collaboratively, how did you ensure your contributions were outstanding yet fitting? How important do you feel your contributions were in defining and developing the series' sound?
Ron Fish: God of War was truly the first score that I was involved with that had a mandate to be different and unique. It took many iterations to come up with that sound.
The collaboration between composers through the three titles was different with each project. The one constant through it all was the team of Clint Bajakian, Johnathan Mayer, and Chuck Doud at Sony. Clint was mandated the job of assigning which composer was to take on a writing assignment.
If I were to try to look at my contributions in an objective way, I would say that my work was especially strong in extreme combat, brutal tracks, and dark atmospheric cues. Generally, I was scoring Titans, Pandora, Hades, and Tartarus, which of course is the underworld. Very dark indeed.
Chris: You recently also delved into the horror genre for Sega's Rise of Nightmares. As solo composer of this project, how did you develop the musical direction? What features of your score for title set it apart from other horror game scores today?
Ron Fish: Rise of Nightmares was truly a unique situation in that the music director that was assigned this project was let go the day that I started on the project. As a result, I worked with a team for Japan directly, which is unusual for American composers. I worked with a great producer up at Sega by the name of Sam Mullen, who really helped guide the process through.
Ultimately, I was given complete control of the musical direction of the score, and I'm very proud of the result. It is a very bizarre complement of sci-fi electronics, cutting edge synths, and orchestra. It allowed me complete freedom to marry sound design and traditional score. I'm hoping that the soundtrack will be released.
Chris: An upcoming game project featuring your music is Namco Bandai's Inversion. What appealed to you about this game? Can you give us any early hints about what we should expect from its score?
Ron Fish: I had worked with Saber, the developer before, and they showed me what they were working on. I'm always impressed with their concepts, and I knew this game had the potential to be very original. I'm still working on the score, but I'm very pleased with the results so far.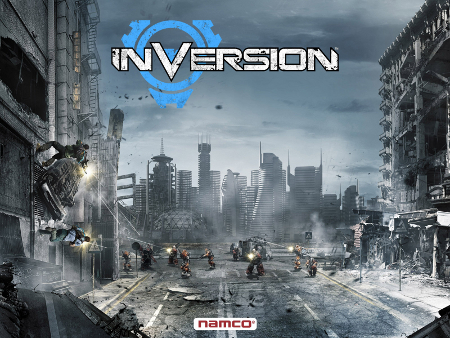 Chris: Many thanks for your time today, Ron Fish. Is there anything else you'd like to say about your music? In addition, is there any message you'd like to leave to readers around the world?
Ron Fish: The most important single aspect of composing music, as it pertains to me, is the complete enjoyment of having created a work of art that communicates each situation to the best of my abilities through the use of sound. I'm still finding new ways in which to do that, and the more I learn, the more I realize there is yet more to learn. Very invigorating, albeit frustrating, and it keeps me searching emotionally and intellectually each time I start on a new cue.
Posted on October 19, 2011 by Chris Greening. Last modified on February 27, 2014.