Rob Zahn Interview: Serial Composition
Rob Zahn recently contributed to the score to Serial Cleaner, a game whose premise revolves around cleaning up after murder scenes and disposing of evidence. The soundtrack is a jazzy, upbeat score that reflects the unique artistic design of the game, with contributions from a range of composers, including Zahn. 
In this interview, Zahn discusses his musical upbringing and the process behind contributing to Serial Cleaner. Although the soundtrack involved the work of multiple composers, they worked separately, and each had their individual assignments. Zahn is also a part of Dead Wake, a prog metal band whose upcoming work will also incorporate cinematic influences.
Interview Credits
Interview Subject: Rob Zahn
Interviewer: Emily McMillan
Editor: Emily McMillan
Coordination: Mariusz Borkowski
Interview Content
Emily: Can you tell me about your background in music? What brought you into composition?
Rob Zahn: I did the music school thing. I studied classical double bass (you know, the big one) and voice, history, harmony, counterpoint, composition, etc. I also studied with various teachers privately to hone my skills during and after school.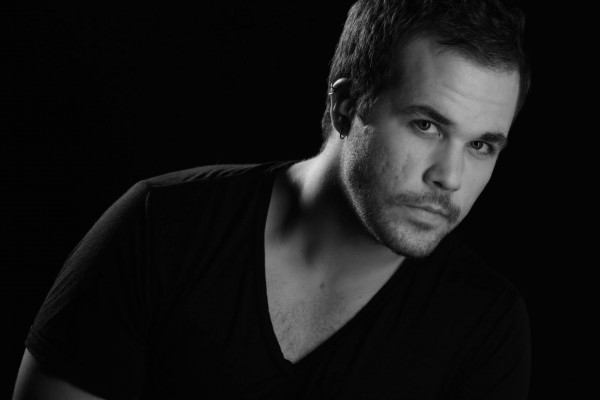 More importantly than any of that, I did a stupid amount of work on my own – studying scores to learn more about orchestration and composition, teaching myself how to navigate a synthesizer, how to use microphones for different recording applications, writing little "exercise pieces" to try out new compositional and production techniques, reading composer biographies (everyone from Beethoven to Elliott Carter to QuestLove), figuring out how the hell the scary business/legal side of things work, etc.
As an aside, I think some people think that if you go to school, you're given the keys to the castle on a silver platter, but in my experience that's far from true. College is great for some things but the problem is most people go to school expecting it to do all the work for them. It will not prepare you for every situation; in fact it'll probably only give you 5-10% of what you need to know to be successful in the modern-day music and audio industry. So much is expected of the modern composer/producer that it's kind of insane. It's simply not possible to learn it all, whether you study classical music like I did, or jazz/commercial music, engineering, film scoring, or what have you. That's why it's necessary to learn how to teach yourself because as you go along, you will be filling in gaps in your education on a regular basis.
I got into composition for the same reason everyone else does: I'm a control freak.
Emily: It sounds like you have a varied and wide-ranging musical palette. Is there a style that you tend to prefer working in?
Rob Zahn: As it pertains to commercial gigs, I never let myself become too attached to the idea of having a "wheelhouse" style, no. I think it's unhealthy and unfair to the client because if you're asked to write something that's not your "favorite style" you won't put the same energy into it. Music is silly putty and there's magic to be uncovered everywhere if you listen with scrutiny.
When it comes to my own music that I write for myself, I really love writing for choir. I have very very little time to write music for myself these days though. Hopefully when life settles down just a bit I'll pick it up again but for now, I'm grinding pretty hard.
Emily: How did you come to be on board with Serial Cleaner?
Rob Zahn: Mariusz Borkowski, the man with the plan himself, put me in touch with Kris and Michał from iFun4All after meeting with them at Digital Dragons, the largest game industry conference in Central Europe. I wrote up a couple demo ideas based on what I was told that they were looking for and the rest is history.
Emily: Did you find yourself working closely with the other composers? There was a larger-than-usual list of composers on that soundtrack – how did your roles divide up?
Rob Zahn: Not at all. We all locked ourselves in our respective quarters and did our own thing. Between you and me, I think we were all intentionally quarantined by iFun to ensure the most diverse end result possible, haha…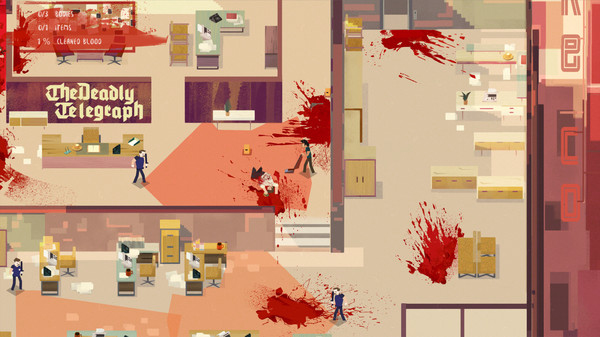 I can't shed much insight on the hows or whys of the ways tracks were assigned to us. Kris Zięba, who is in charge of the music and audio department offered me X number of tracks and sounds to create and that's really all I know. This is compounded by the fact that all the work I did was off-site being that I'm the only American on the team and so sadly my interaction with most of the staff was limited to email and Skype traffic.
That being said, Kris and I did a lot of very good work together despite the circumstances.
Emily: Your work for Serial Cleaner has a darkly humorous tone, in the overall style as well as the track title. What musical direction were you given on the soundtrack, and what was your approach to composing for it?
Rob Zahn: I took great care in matching my sonic palette to that of the art style as well as the tone of the writing and I think we succeeded in creating some music that is both immediately recognizable as being steeped in the pop music culture of the 70s while also providing a strong companion to the game's visuals and concept.
Kris and I spent many hours discussing ways to approach the soundtrack as a whole and he was pretty specific about generally what he wanted out of each track. We talked about artists that we dig from that period and did a lot of listening back and forth. I'm a bass player, so funk and disco and that sort of stuff is sort of my forte – I'm very familiar with music from that decade and had a whole lot of fun experimenting with where to stay true to the authentic sound and where to turn it on its head a bit.
If you're acquainted with 70s music, you'll have a good time picking out moments in the OST where I unapologetically ripped off…I mean borrowed…certain kid tested-mother approved compositional devices that were favorites of some famous bands from that era. The music landscape of Serial Cleaner, at least on the tracks I wrote, are totally littered with not so subtle tips of the hat to all sorts, namely Stevie Wonder, Led Zeppelin, Bennie Maupin, Average White Band, Pink Floyd, Black Sabbath, and a whole host of other greater and lesser known acts from the funk/fusion/prog rock/disco music of the day.
Emily: How was Serial Cleaner different from previous projects you have worked on? Was this your first game score?
Rob Zahn: This wasn't my first rodeo, but it was definitely the least frustrating and arguably the most cathartic gig I've taken in a long time. iFun4All is a good studio to work for and Kris did a great job of handling music and sound direction. He knew what he wanted from the start, which is as rare as it is welcome. Great experience.
Emily: Can you tell me about your work with Dead Wake?
Rob Zahn: Dead Wake is my progressive metal project. We're releasing a full-length album this summer called Ghost Stories that we worked on with Kevin Antreassian of The Dillinger Escape Plan fame. It isn't a concept album as such, but a collection of little vignettes wherein nameless characters deal with the social and moral consequences of living in a post-modern urban wilderness governed by authoritarian factions.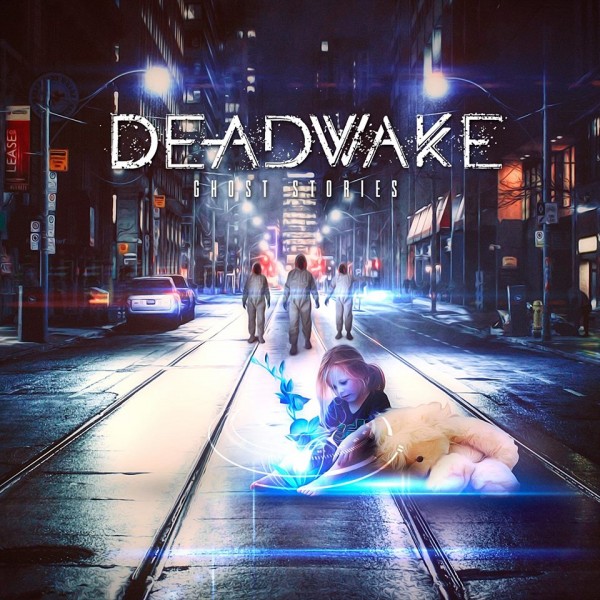 Compositionally, it's some pretty wild shit. We decided to opt for a bigger, more cinematic tone. It hits way hard, with huge wall-of-sound guitars, crushing drums and vocals, sweeping orchestral passages and cascading synths, and crazy atmospheres. I arranged the orchestral bits and did the sound design and Kevin really handled it beautifully. They are exceedingly dense mixes but I think he really nailed it.
Emily: What other projects do you have on the horizon?
Rob Zahn: I'm not at liberty to talk about many of them just yet, but you can stay up to date at my website, Facebook, or Twitter!
I can say that Dead Wake is gearing up to start playing live, after many months of us all being insanely busy with various other things. If you'd like to know more about the band, check out our Facebook page here.
Posted on June 2, 2017 by Emily McMillan. Last modified on June 2, 2017.