Pre-orders open for Banjo, Perfect Dark and Battletoads vinyls
Having heard the cries of VGMO and countless fans, iam8bit has done the right thing: Following its limited edition release at San Diego Comic-Con, the vinyl soundtrack for the NES classic Battletoads will finally receive a wider commercial release. Featuring 19 tracks of 8-bit music from David Wise, this version of the vinyl will feature new artwork from Nick Gazin.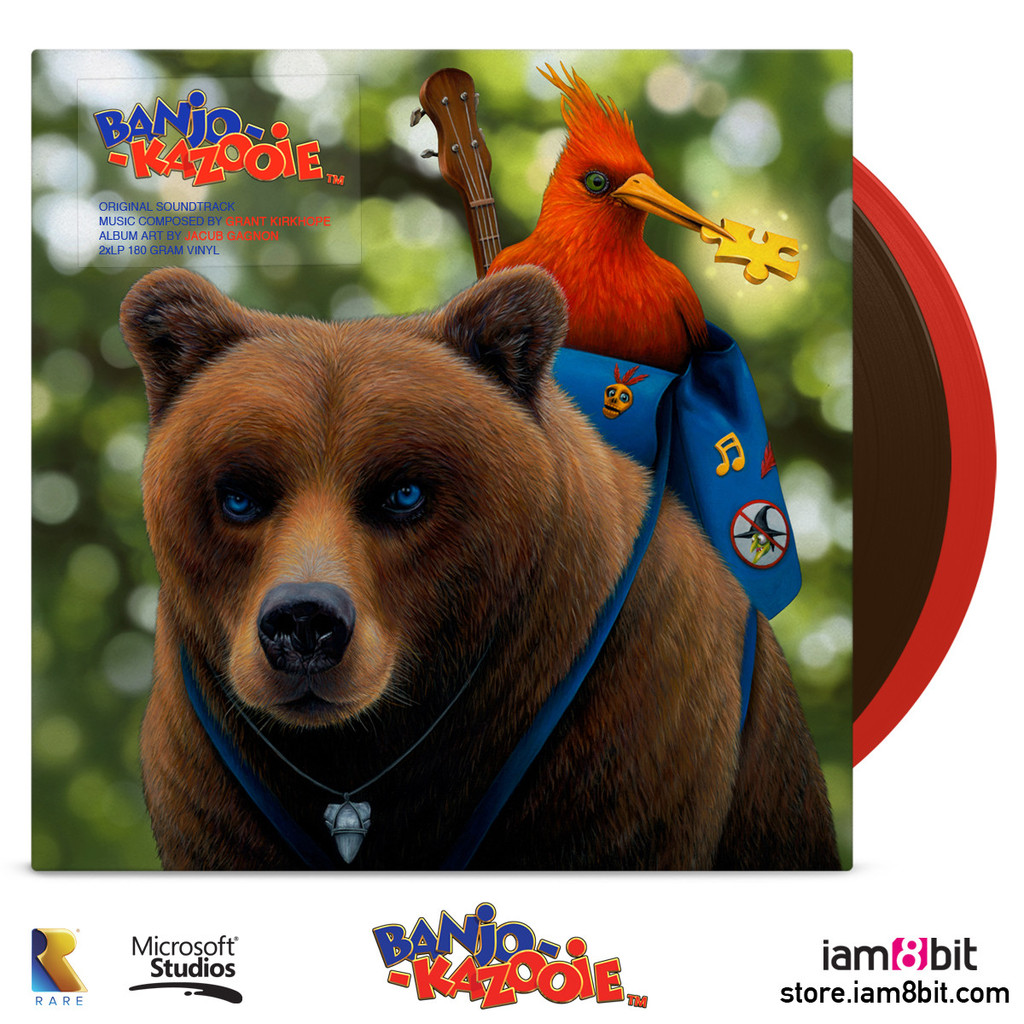 iam8bit will further celebrate the 30th anniversary of Rare with vinyls dedicated to Grant Kirkhope's Banjo-Kazooie and Perfect Dark soundtrack. The two LP vinyl for Banjo-Kazooie will feature 21 tracks from the game — more than the American and Japanese CD releases of the soundtrack back in the day. The two LP vinyl for Perfect Dark won't quite manage to cover all of the soundtrack, but it will feature some 19 tracks, including all of the two-part mission themes. Both have appropriately awesome artwork.
The Battletoads Vinyl Soundtrack, Banjo-Kazooie Original Soundtrack, and Perfect Dark Vinyl Soundtrack are available for pre-order now for 25 USD for the 1 LP set or 35 USD for the 2 LP sets.
Posted on August 7, 2015 by Chris Greening. Last modified on August 8, 2015.