Petri Alanko Interview: One Score's Evolution
Finnish composer Petri Alanko was highly successful with his first game score, Alan Wake. Its dark and rich hybrid music captivated listeners, and he received positive feedback as a result. More recently, his music to Quantum Break has been met with even more success, including from our own reviewers.

In this email interview, Petri Alanko describes the process of his work in Quantum Break, and his reaction to the positive reception. While the score certainly had a long journey from conceptualization to execution, each decision was carefully made and implemented, and the final result worked wonderfully alongside the game. Here, we get a glimpse into Alanko's process as the score developed into Quantum Break.
Interview Credits
Interview Subject: Petri Alanko
Interviewer: Emily McMillan
Editor: Emily McMillan
Coordination: Emily McMillan, Greg O'Connor-Read
Interview Content
Emily: You have received a very positive reception to the score – congratulations! How has the reception been for you since the game's – and soundtrack's – release?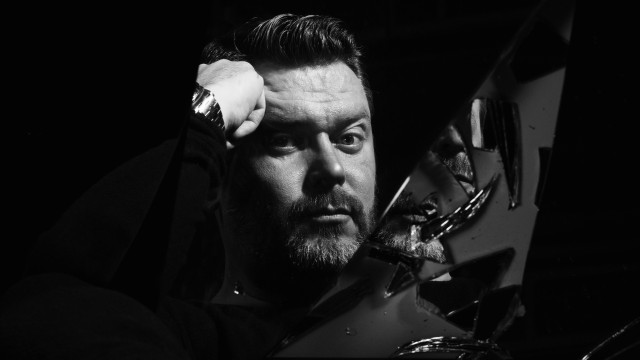 Petri Alanko: Actually, just trying to put it into words is a task itself. I've been really, really humbled by the warm welcome and peoples' messages. The same applies to Remedy as well, they have put so many years of hard work into Quantum Break and I'm quite sure the amount of goodwill coming from everywhere must feel good. I was initially a bit cautious as the style of my score was very different from Alan Wake's and felt like I should warn people, heh, "watch out, no orchestras" or something. Luckily, the handwriting is there though, it was just written with another pen this time. A sci-fi pen.
Emily: When you were first signed on to Quantum Break, what information were you given about the game to work with? How did the music progress as you gathered more information about the game over the next couple of years?
Petri Alanko: I saw a presentation (actually, I even made some music for it later on), and then pretty soon after I saw the first cinematic they had made for pitching purposes. I felt it looked really, really, cool and something quite different as the drama was there right from the start, it wasn't just some meaningless, pointless action game. When the clip ended, there was a huge cliffhanger, and I just got the most paralyzing chills, thinking "wow!" A tune, a chordal sequence actually, started ringing in my head. There was something really captivating in the very last ten sequences or so – and that chordal sequence eventually became Beth's theme in the Quantum Break final cinematics. In May 2011, I let it boil a while in my head, and after about two weeks, I decided I should turn it into a great ending for that marketing pitch. Obviously it worked.
Pretty soon after the first cinematic and the presentation, I discussed the plot and the screenplay with Remedy's Art Director, Saku Lehtinen, and he had lots of things in his mind. I'd already learned to trust his ideas with Alan Wake, and his in-depth monologues are literally flooding with information, so I was in good hands. It took a little time to get even the roughest draft, but when it arrived, I read and read and read, trying to get the event sequence in my mind straight… and then started writing music.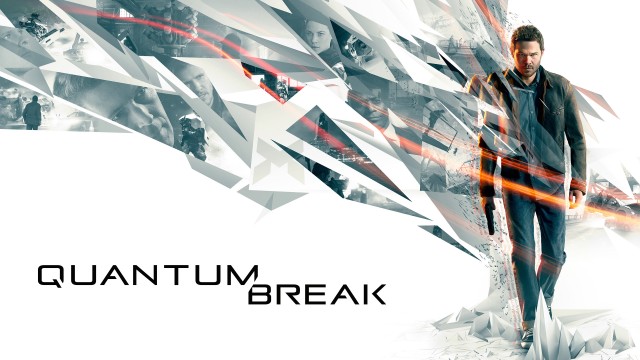 The themes themselves didn't really change but the instrumentation was altered a lot. In the beginning, I even had the idea that maybe – just maybe – we should try to create the music in an indie band way, using real bass and drums and guitar, much like early Muse or Placebo, and at some point I even had lyrics for quite a few songs but the scope changed, the characters evolved, the script changed and became much more lucid. The flow of the events is important to me and thus I had to shelve a few sound darlings there. A few marvelous, heavily effected Les Paul bomber guitar sounds had to go. But the feedback stayed, and I decided I needed more of that.
Emily: You mentioned in an earlier interview that the amount of synth used in your score "got out of hand" – was this a conscious decision after really exploring the nature of the game, or was it something that just happened as you went along? How do you think the shift in sound affected the overall mood of the score?
Petri Alanko: Well, I can't bluff here. It happened along the way, quite naturally – it always goes like that. I decide three tracks is enough and within three days there are 130 tracks. But I think it was crucial for the longevity; it shouldn't just be the composition that matters, it should be the whole entity, sounds too. Now the fabric is so layered that if you happen to listen to the soundtrack at different volumes through different speakers, you'll notice a lot new sounds depending on the environment. As a young boy, I fell in love with Flood's production, and especially Alan Wilder-era Depeche Mode, which had an enormous amount of details going on in the backing tracks. Same applied to earlier Nine Inch Nails. Mixing engineer hell and heaven, those projects.
Of course, naturally the scope of the game affected the score a lot. One just couldn't use prototype sci-fi music or it would immediately thin down to become disposable entertainment – and the marvelous Remedy storyline would disappear there if not treated accordingly. The story has a clear sci-fi vibe to it but the sci-fi hell happens to real people, or so I treated the characters. Having an emotional tie helped in that, and since I genuinely felt they were "real", it opened a few emotional doors and so the music featured multiple new layers, too.
I think the music now has a larger-than-life vibe, but everything is still intimate, within reach of, say, you and I. A bit like, we're now safe, but what if an earthquake of magnitude 9 hits after ten minutes – the world as we now know it would be gone. The score is about transformations, a departure from your previous self and accepting your fate – without being powerless. Sometimes letting the old go can be the most invigorating and empowering experience.
Emily: Were you influenced by – or did you influence – the accompanying series music by John Kaefer? You have both listed similar musical inspirations when describing your work, including minimalism and industrial rock.
Petri Alanko: I actually don't know if he heard the final material I made for Quantum Break. I'm aware that he heard some of the earlier work of 2013-14-era material, but the overall sound of the soundtrack and the final tracks we used changed quite drastically towards the end of 2015. A natural development happened there, it's always like that. The same happened with Alan Wake; the soundscape of the music becomes much more coherent towards the end of the project.
Emily: What was your favorite part in the process of creating the score to Quantum Break? Were there any themes or sounds you had to cut out that you were sad to see go?
Petri Alanko: It's always inventing the sounds, programming the synths and doing the first drafts – but a very good #2 is mixing the whole soundtrack down. I usually have a long (two weeks or so) break before the final mixdown session, but then the mixes are rarely altered. I tend to work recursively, and I'm known to have a track intro polished and ready while the outro is still a mere draft played by a few temp plugins. A bit like a skyscraper: lower floors have offices and clerks working, and the penthouse is still a mere pile of pillars and some concrete in the middle.
I fought really hard for the finale – "A Whisper" which was, for a short while, about to be cut abruptly, but luckily most of it survived to the very end. It was the crucial underlining for Jack's future as the moment and events during that moment sort of defy everything he was supposed to comply with. Story-wise I don't want to reveal too much, but it was "old Jack back in business" again. He was the same boyish, stubborn fellow that you meet in the beginning, only much stronger.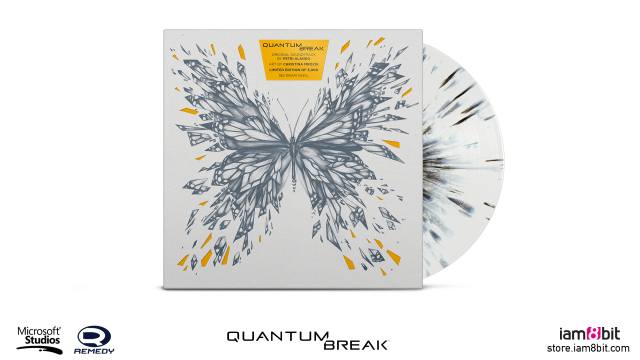 Maybe the saddest departure was to see (or hear) the full "Time Machine" theme go. It just didn't fit in there, as the scene, where the machine is revealed and seen starting up, felt so dense already. I fought until the bitter end, and I still feel it should've received a worthy treatment, but the cinematic director decided otherwise. Maybe I'll agree after a while, but there's no grudge whatsoever, heh!
Also, since the idea of having an indie band soundtrack felt cool to me, the change of plans felt a bit sad, but it was a change for good there, I realized that even then. Maybe I'll get my indie chance later on, with some other project.
Emily: You've spoken very fondly of Remedy – what about that company is so special to you? Are you looking at more projects with them in the future?
Petri Alanko: It's a family, period. There's really no other way to put it, but the company has become more and more human throughout the 11+ years I've been involved with them, and after the long development cycle of Quantum Break, the people working there have really grown together as friends. They're laid back, but when it comes down to business or kicking ass, they just… deliver. I like that every now and then someone shows up in the cafeteria or the pool table and goes, "I've got this idea where…" and the faces light up. Priceless.
I've always said – and will say it again – that if they feel I could help them, I'm available. Their stories and characters keep me on my toes. I'm not a fan of safe havens and comfort zones, so I hope they twist the knob to 11.
Emily: We've been hearing about a solo/independent album coming up soon with some music that didn't end up in Quantum Break – how far are you into that? Are we going to see any cut Alan Wake music in there as well?
Petri Alanko: Not Alan Wake as such, although one theme was conceived in…2008. I had to check it. Project creation date was August 2008 so effectively knowing what I did then, there's a good chance it's reminiscent of that then material. However, I must say I have no deadlines, but I'm not going to sleep on it forever. There's just one delay in the way: a concert on August 26th, where yours truly will play grand piano in front of the Helsinki Philharmonic Orchestra. The concert will be held in Musiikkitalo, Helsinki and is a part of Helsinki Festive Week – and, only an hour ago, I received the message that the concert was sold out in less than 15 minutes. So, after that is done I'll concentrate on the album. I've pretty much got all the tracks composed, but the production side will take a good while. It's a bit hard to do music and not try to tie it into a certain date – it's always easier to do today's hot stuff, which is out of fashion in a month. I would like to manage to create something with slightly more longevity, but only time will tell… and let's do the album first.
Posted on May 3, 2016 by Emily McMillan. Last modified on May 3, 2016.