Patient Corgi releases free N64 tribute compilation
To celebrate the 20th anniversary of the Nintendo 64 console, Patient Corgi – recognized previously on VGMO for its Super VG Christmas Party tribute album, released a massive album of N64 tracks on September 30.  Tribute Album 64 brings together cover musicians from all corners of the internet to celebrate years of classic N64 games.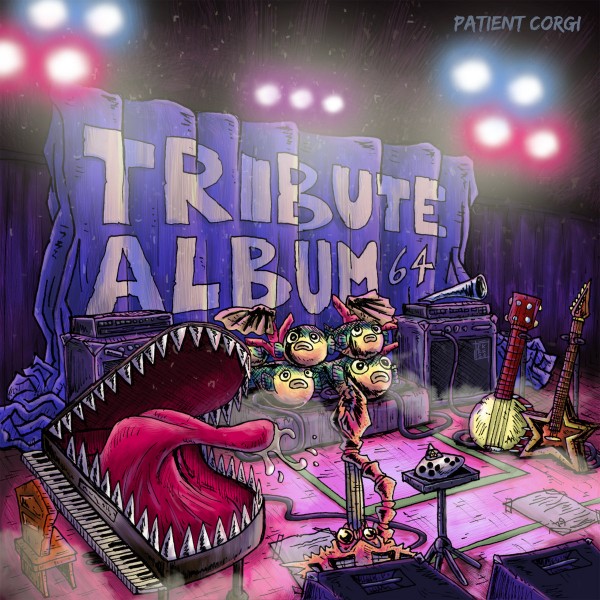 "Some of the most beloved themes in all of video game history were born on this console from the minds of great composers like Koji Kondo, Grant Kirkhope, Robin Beanland, Kazumi Totaka, Graeme Norgate, and so many others," says Ian Luckey, the face behind Patient Corgi, and the director of Tribute Album 64. "We're incredibly thankful for the astounding number of talented bands and artists that have teamed up with us to pay tribute to the music of this iconic system, and I personally couldn't be happier with the result."
Tribute Album 64 is available on Bandcamp for free download, and includes tracks from Super Mario 64, The Legend of Zelda: Ocarina of Time, Donkey Kong 64, and many other classic titles of the console.
Posted on October 6, 2016 by Emily McMillan. Last modified on October 6, 2016.