Kamil Orman-Janowski Interview: Paths of Composition
Although he started off writing electronic dance music (EDM), Kamil Orman-Janowski has since made his name with his large-scale orchestral scores to the Path of Exile series. Recently, Orman-Janowski was appointed a position as in-house composer for the New Zealand-based Grinding Gear Games.
In this email interview,  Kamil Orman-Janowski tells us about his experience with Grinding Gear Games and the Path of Exile series, for which he now composes each expansion. The jobs of an in-house composer range from trailer music to in-game soundtracks, and Orman-Janowski takes us through the different aspects of his work. 
Interview Credits
Interview Subject: Kamil Orman-Janowski
Interviewer: Emily McMillan
Editor: Emily McMillan
Coordination: Emily McMillan, Mariusz Borkowski
Interview Content
Emily: You've said that you started off working with EDM, but your current scores are very much orchestral. What lead you to go from one genre to the other?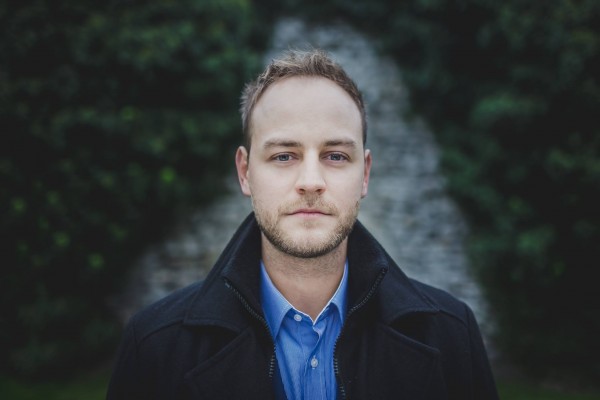 Kamil Orman-Janowski: The complexity of orchestral music, my love of game and movie soundtracks, and fact that I'm a gamer. You can achieve a wide emotional palette with an orchestral soundtrack. Also scoring to pictures gives me much more enjoyment than making dance music. Finally, I feel like game music composer job is a much more stable job than a DJ/EDM producer.
Emily: How much content do you receive from the Grinding Gear Games while writing an upcoming expansion for Path of Exile?
Kamil Orman-Janowski: It may vary depending on the schedule. Sometimes I write for existing areas, but in some cases I start only with description and some reference materials, which has pros and cons. The last few gameplay trailers were made with tracks which I wrote from only scripts.
Emily: Do you have a process for composing each expansion?
Kamil Orman-Janowski: Again, it varies. I have a different approach to the trailers, to core games, to expansions, and to individual tracks.
Let's take Act IV of Path of Exile as an example. There are common sounds and instruments across most of the tracks. There are a few themes which you can hear in different arrangements across the entire Act IV score. Also, some signature sounds were made not only for that act but also for the entire game. I think that's the way I approach every piece of new content to keep music coherent, and I always try to make music memorable. But there are things which evolve between every new expansion, like my instrument palette, and my producing and composing skills which have an impact on the complexity of my music.
Emily: Which programs do you use for writing?
Kamil Orman-Janowski: I use Cubase for every step, from writing to mastering.
Emily: Can you tell me a little bit about the transition from freelancing music for Grinding Gear Games to becoming an in-house composer? 
Kamil Orman-Janowski: Being an in-house composer made Path of Exile my priority, so I do freelance stuff only after hours. Also, now I'm part of the crew and I have direct daily contact with the rest of the team which improves collaboration a lot. I always try to do my best no matter the project, but now PoE is more like my own game which gives me additional energy to improve upcoming and existing music, or even bring some ideas which extend beyond the audio department.
Emily: Which Path of Exile composition are you proudest of, and why?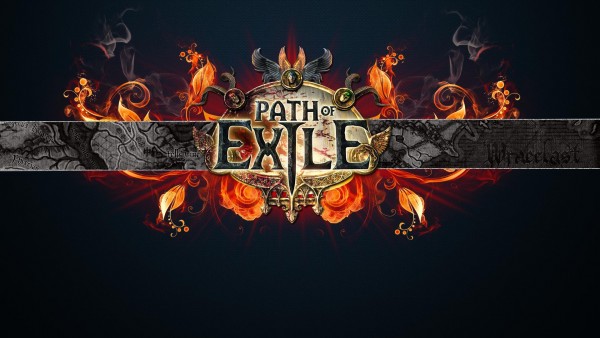 Kamil Orman-Janowski: It's hard to find a composition which makes me proud, but I am happy with progress which I made during these few years of working at PoE. Maybe "Belly of the Beast," because this one is in my opinion is the most adequate track for PoE climax which I've made so far.
Emily: Who are your musical inspirations?
Kamil Orman-Janowski: There are groups of masterminds whose music always have some influence on my composing process (mostly from film industry). Hans Zimmer is definitely one of the most inspiring, not only his music but also as a person. Other names are Brian Tyler, James Horner, Howard Shore and of course John Williams
There are also many game industry composers. I love music by Jesper Kyd and Jeremy Soule. They did an incredible job with many tittles.
Emily: It sounds like you have hinted at additional releases or orchestrations of previous Path of Exile scores – can we get any more information what that might look like?
Kamil Orman-Janowski: Path of Exile constantly evolves and as I said, we care not only about new content but also about improving existing stuff. And why not improve music like any other asset? So remasters or remakes are possible, or even some old tracks replaced by completely new one.
Emily: Is there anything else you would like to say to your fans and readers of VGMO?
Kamil Orman-Janowski: I'm so glad to see constantly growing community of gamers-listeners. Keep it up and support your favorite composers!
Posted on July 21, 2016 by Emily McMillan. Last modified on July 22, 2016.