Oleksa Lozowchuk Interview: A Gigantic Score
Oleksa Lozowchuk is multitalented artist best known for creating the audio of Capcom Vancouver's Dead Rising series. Since our last in-depth interview with him, he's created another gigantic score: Dead Rising 4. In this interview, Lozowchuk goes into depth about how he achieved the impossible with Dead Rising 4, creating a score that is simultaneously sprawlingly diverse yet incredibly fitting.
He covers all aspects of the score: planning, composing, arranging, recording, mixing, mastering, and editing among them. Along the way, he discusses his philosophies on game scoring, his collaborations with the score's co-composers and performers, and the stories behind the game's Christmas and Country tunes. Expect all sorts of exclusive insights for fans of the game and its score.
Interview Credits
Interview Subject: Oleksa Lozowchuk
Interviewer: Chris Greening
Editor: Chris Greening
Coordination: Greg O'Connor-Read, Chris Greening
Interview Content
Chris: Oleksa Lozowchuk, congratulations on the release of Dead Rising 4. On listening to the soundtrack, I was immediately surprised that you shifted away from the contemporary sounds of Dead Rising 3 in favour of a largely orchestral score. What inspired this radical shift: you, the developers, or the setting? For you personally, was it daunting or exciting to make such a shift?
Oleksa Lozowchuk: Thanks Chris.  Although a huge part of the soundtrack was jazz, big band, country, bluegrass et al, you are right, there was a departure from the hybrid/electronic sound of DR3.  This was primarily due to our desire to bring a more serious tenor and intensity to the primary zombie threat music and mission music in the game.
In fact, my mandate was for us to take interactive music to the next level at Capcom Vancouver, and in order to truly expand the interactive nature of the soundtrack, we needed a form that could give us enough depth and breadth of expression. On Dead Rising 3, although the system was simple and efficient, it didn't leave a lot of room for expansion of both the palette and a dynamic range to work with, in telegraphing zombie threat and other important gameplay info to the user.  After much trial and error, the dissonant atonal orchestra seemed to fit best. We did extensive testing while we were developing Maestro, our in-house interactive music system, to see what felt right, and was most responsive but not too on the nose, and the result was our current set of ZT music.  We tweaked and perfected Maestro so much that it ended up responding to the user's input and the game context on every next quarter note downbeat.  In fact, some of the dev team started relying on music to inform them of oncoming gameplay threats.
We also wanted to shift away from the traditional DR psycho paradigm, and moved more towards a mainline mission focus based on unique characters you'd encounter. The music naturally tied more into the mainline story, becoming more 'cinematic' rather than highly unique and stylized, one-offs, only supporting custom encounters based on the psychology of deviants! The closest tracks to DR3's paradigm would have been the battle music for Tom Pickton, the dairy farmer militia leader. We took our new main Frank theme for DR4, but remixed it with berimbau, banjos, harmonicas, jaw harps and taikos, to give it a unique and memorable twist and twang.  It's the closest besides the Exo Suit music to a hybrid stylized sound, even though it was completely made with natural instrument recordings.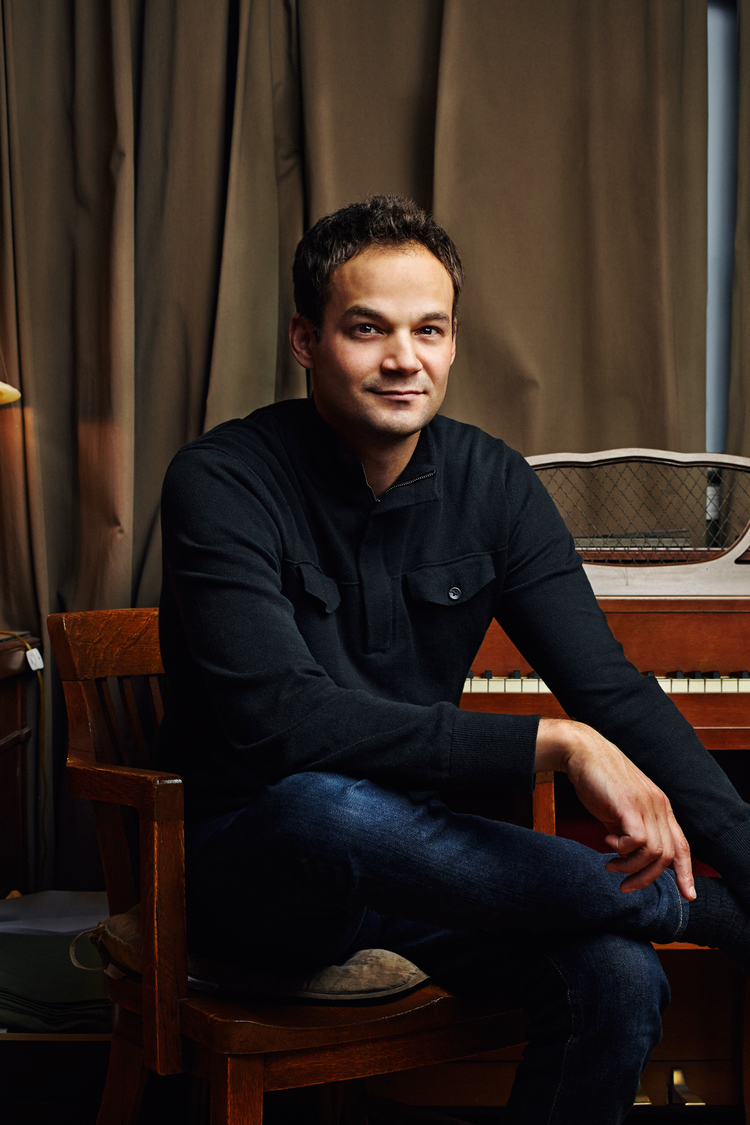 Chris: While Dead Rising 4 sounds very different from its predecessor, it also fits the Colorado winter setting very well. How did you arrive at the perfect sound to define this game? What would you describe as the core musical elements that define this score?
Oleksa Lozowchuk: Frank. Christmas. Willamette. Zombies. Swagger. Festive. Intense. History.
For the Classic Christmas vibe, I went with golden era crooner Big Band type music from the 30s/40s, and I supplemented it with some swinging jazz trio and quartet tunes of the same era, or even new versions of Classic Christmas songs.  We were going for that warm, classic, nostalgic feeling of the festive season by the fireplace…thinking of Frank Sinatra, Nat King Cole, Mel Tormé, Bing Crosby, Louis Armstrong, Peggy Lee, etc.  However, I also wanted to do something akin to Gavin Bryars' Jesus' Blood track with Tom Waits, but on a smaller, more intimate scale.  So we did a string quartet arrangement of Auld Lang Syne, and I called up Trant Lee-Amies, our British/Canadian project manager at Capcom Vancouver, and gave him direction to sing like a drunk old bum on New Year's Eve. And we ended up with our own 'Jesus' Blood' type track in the game… it had plenty of character and could be heard clearly as you roamed the streets of Willamette late at night…
For the Americana music, in order to round things out, I wanted to have more of an old school country feel. So we culled old minstrel American folk songs by Stephen Foster et al, and then re-imagined them for Johnny Cash and Willie Nelson sound-alikes… and even had some originals penned that brought us closer to Loretta Lynn and Hank Williams.  All the while, we brought in bluegrass musicians and different unique country duos or vocalists to bring the Americana music to life.  I even penned a song Pick Up Your Boots to bridge the gap between these classic country sounding songs and the world of Dead Rising.
Chris: I believe that several of your own tracks are essential for defining the score and binding it together. In particular, I'd love to hear more about your inspirations behind "Frank Main Theme", "DR4 Loading Screen", and "Recon".
Oleksa Lozowchuk: Thank you.  Yes, the Frank Main Theme is a new theme which I wrote, essentially, as a composite of Frank's old theme, mixed with some of DR2, DR3, and even DR: Watchtower main themes, but imbued with a sense of mystery, due to Frank's return to Willamette to investigate a new outbreak.  It posits a question in a couple of different ways: the first time it's D, A, A#, F#, F, C#; then D, A, A#, F, E, C#, G. It's framing a puzzle which Frank is trying to figure out.  He's uncovering a mystery, and a conspiracy puzzle throughout the course of the game, and these melodic fragments mirror this.  In the Frank Original Theme Variation, I took the Dead Rising 1 theme, but expanded it, and added a section B, which was an ascending and descending chromatic line (D, D, C#, F, C, B, D#, A#, A, C#, G#, G)… again, to mirror Frank's attempt at climbing the conspiracy ladder, in order to deconstruct/solve it, all the while, the world around him is falling apart.
The DR4 Loading Screen is a combination of a sparkly musical fragment, a celeste figure from 'The Coldest Time of Year', with a chamber string swelling gesture penned by Stu Goldberg using our main theme tone row. Then I bookended it with a devolving melody, that I penned thinking of Bernard Hermann, which brought us back full circle, to the starting note of our ambient DR drone.
Recon on the OST is the ending 1'40 of a long cinematic cue which I scored for the game.  It was originally around 5'30 long. This section was from the transition to the climax of the cinematic.  It needed gravitas, because the main character, Calder, is overtaken by infectious parasitic wasps who carry the zombie virus, and we witness him transforming into a half zombie.  To underscore the intensity, I brought in mixed choir (which is a rarity in DR) building up successively in the mezzo forte to forte level, and used soaring celli lines and French horn chords to elevate and contour the scene.  However, at its core, this cue is just another variation on the New Frank Theme, but developed with a different harmonic progression.
Chris: As with your previous scores for the series, the original music of Dead Rising 4 was created collaboratively. For this title, what inspired you to reunite with Traz Damji and bring Boris Salchow, Jamie Christopherson, and Stu Goldberg to the series? What did each of them bring to the score?
Oleksa Lozowchuk: I trust Traz, especially when it comes to undercurrents, vibe and understanding what is working and what is not… So, on this project, he pulled a lot of the weight with plenty of additional music production.  He had my back big time.  It was really important, as the logistics of assembling and editing, and recording new parts from around the world (India, LA, Nashville, Vancouver, Tbilisi, New York, Rhode Island, Bulgaria and Saskatchewan) became an editorial Everest to climb.
I had Jamie Christopherson write some music for Dead Rising 2: Off The Record, and we'd been in touch over the years. His orchestral sensibility and rhythmic flare felt like a great fit for our zombie threat music.  I had Stu Goldberg (Mahavishnu Orchestra/Amazing Race) work on Super Dead Rising 3, and so I was interested in his input on developing some orchestration elements, as well as performing for various Muzak tracks.  I met Boris Salchow at a PAX panel we did together several years ago, and so we stayed in touch… when we got into Dead Rising 4, I felt like he'd be a good fit with his dark orchestral/atmospheric writing. He also brings a very strategic German approach to his writing and orchestration, which is refreshing.
The reality was, I simply didn't have enough time to write all the music. I had over 6+ hours of original music to fully produce, and upwards of 12 hours of musical content to deliver for the game.  I picked my battles, and focused on music exec producing the soundtrack: coming up with the overall musical vision, writing main themes and target tracks, putting together a great music team, and directing them and tweaking as they sent stuff in, and then I focused on writing and producing the dozens of songs, PSAs, and radio segments needed for the game and the game's marketing needs.  I trusted my team, and did what I could to support them, as they gave me their very best.
In the end, I think the soundtrack is stronger for it, and we had a blast working on it together… each one of them brought their A game, and their own unique voice to DR4.  For example, Jaimie's cue Frank Helipad was most excellent.  Wonderful orchestration of my initial theme, but then imbued with his own sense of melodic trajectory and counterpoint.  Stu's ZT Evo 1 cue was stellar with his contrapuntal rhythm – in fact, it was one of the first Evo cues we had. One of Boris' coolest cues was the Dam Battle, but his roaming pulse/atmo cue Frank Sneak for Obscuris, the military NPCs, was really liked by the development team.  Traz' ZT Evo 3 cue is still one of the strongest elephant like roars I've ever heard, and his version of Tchaikovsky's Sugar Plum Fairy with a legitimate Eastern European button accordion player simply nails the paradoxical vibe of a DR4 holiday pause menu music.  We also had Kevin Doucette (A.R. Rahman's assistant) and legendary trumpeter/composer Jon Hassell pen additional zombie threat and world music cues… it was a good time had by all!
Chris: Many of their compositions are what you describe as "atonal zombie action". Can you tell us more about the game's action tracks? What were the main musical influences behind them?
Oleksa Lozowchuk: Devan Kraushar, the interactive music designer on DR4 and I spent about 6 months developing Maestro, our interactive music system for DR4. We analysed which tempos worked best for horde zombies, marquee zombies, evo zombies and different NPCs, in both a passive and active state…We analysed foot fall speeds, looked at melee animations, recorded many different types of musical palettes, and types of cues and transitions to determine what best helped accentuate and support the user's gameplay experience.  We settled on the atonal orchestral palette, where the instruments of the orchestra were used more as sound design elements and sources for rhythmic propulsion.  We then recorded hours of clusters, jabs, stings, risers, downers, rhythmic figures and motifs at our predetermined tempi, to have a solid set of building blocks to compose new pieces with.  These then became the shared DNA for all the composers to use, and each of the composers was then assigned a different tempo (104, 110, 120, 130, 144, 150) and a different level of the game to score ZT (zombie threat) cues. We would then deconstruct the final cues into disparate parts so we could morph between different types of interactive musical segments, on the very next quarter note downbeat.  These segments varied from single one shots from individual sections of the orchestra, which played back at a variable meter (4/4, 6/4, 7/4, 11/4, etc.) depending on the input from the game threat system passed into Maestro, to full on, 100% ZT tracks as heard on the soundtrack, and every stage inbetween.
In terms of inspiration, I told the team to focus on sounds, textures and rhythms from Penderecki (Threnody for Victims of Hiroshima), Bernard Herrmann, Shostakovich, and music from other psychological thrillers like 'The Shining'.  The only caveat was, they had to incorporate the main new Frank Theme into any cues that were telegraphing his perspective, either when he was in control, or when he was under threat.  One example of this is, Calder 2 Battle, where I asked Jamie to create two additional separate stems, with the main cue, which Devan could toggle and overlay during Frank's battle with Calder, based on how the user was playing.  The more the battle swayed in Frank's favour, the more you'd hear his harmonically pleasing 'hero brass overlay', and the more it was swaying in Calder's favour, the more you'd hear his harmonically unpleasing 'chromatic piano overlay'.  The result is rewarding gameplay experience, where your success or failure determines the outcome of the soundtrack underscoring your experience… but the quality is still AAA.
Chris: Of course, there's a huge Christmas influence in both the game and the score too. Can you tell us more about the adaptations you made of Christmas favourites? How did you integrate these elements so that they fitting without being distracting or gimmicky?
Oleksa Lozowchuk: It was really important to convey the Midwest feel of Christmas time in small town Willamette, since it provided an idyllic backdrop for the return of Frank West.  I thought the best way was to have a mixture of Classic Christmas and old school Country/Americana wherever we could populate music emitters in the world.  In order to make it feel like a 'living world', I proposed we conceive of two radio stations that were broadcasting on the eve of Black Friday, through the evening all the way until the outbreak at 6am the following morning.  We wanted to capture the actual outbreak 'live' on the air.
So, I created LUB1060 AM – Willamette's Classic Christmas Radio station and WLD530 AM, home of Willamette's wild country radio.  I DJ'd the Wild Country radio station (with my voice pitched down), and John Luongo (an actual DJ who'd remixed Michael Jackson/Aerosmith) DJ'd the classic Christmas station. This allowed us to provide additional game backstory, comic relief when users were driving, and a persistent thread of songs, public service announcements, commercials, interviews and call-in segments, from people all around Willamette, who were in line shopping on the eve of Black Friday. We strategically placed these radios, alarm clocks, ghetto blasters and speakers around the world, and also gave the user the ability to toggle both radio stations on and off when they entered many vehicles.  We wanted to create an atmosphere of excitement surrounding the grand re-opening of the Willamette Memorial Megaplex.  So we tried to encourage the player to visit all the unique locations in Willamette, by showcasing them and their owners on the air, or by playing fun and catchy commercials of these stores to their prospective clientele.  For example, one of the call-ins on the Classic Christmas Radio Station was from Grammy winning producer Deezle (Lil Wayne), whom we incorporated into the game's narrative as a transient owner of Glitter Dolls Nightclub and 'other fine entertainment establishments' throughout Willamette'.  We just had fun… and more fun…
In terms of the content, O Tannenbaum (O Christmas Tree) became a solid pillar in the Christmas canon for the game… I wrote Coldest Time of Year, a Bjork-like Dancer In The Dark version of O Christmas Tree, for the game intro credit sequence.  I tried to draw users into the world of DR4 with tingly/sparkly feelings of familiarity, then thwarted their expectations by deconstructing the Christmas classic into musical chaos – setting the stage for the outbreak to come.  We also did a Frank Sinatra like version of 'O Tannenbaum' with crooner Douglas Roegiers, giving it a 1930s/40s vibe with golden era lush strings and woodwind runs, and female backing vocals akin to the Andrews Sisters.  We even did a mall muzak version of O Christmas Tree, with Stu Goldberg, playing schmalzy flugelhorn in true DR style with his custom breath controller!
Then we wrote many swing, big band and jazz quartet arrangements and versions of pre-1923 Christmas songs, like Jingle Bells, Deck The Halls, Up On The Housetop, We Wish You A Merry Christmas and many more…We even penned and performed various original Christmas songs like Oh Willamette, Looking for Santa Claus, Jumping Joe the Jackal, Deck The Halls With Sounds of Bollywood, and Christmas Wish.  Braxton Cook and his Quartet from NYC performed on many of the tunes, and we had a pit orchestra, comprised mostly of members of the Tbilisi Big Band, and other Jazz Trios/Quartets, perform many of the other songs. We brought in singers from all over the world, who had unique character to their voices…I kept the artists and recordings focused on conveying as much raw, wild and live energy as possible…one highlight which people felt was very DR, was Traz Damji's interpretation of Tchaikovsky's 'Sugar Plum Fairies', which he had a true Eastern European chromatic button accordion player perform.
Chris: As with past instalments of the series, your team also created a whole bunch of diegetic music used in various in-game scenarios. What inspired you to make all-original tracks here when so many other productions would have used stock music? Do you have any particular stories to share of some favourite tracks?
Oleksa Lozowchuk: The truth is I had no NEMLA (non-exclusive music licensing agreement), so I had to make a choice… go cheap or invest my own time into bringing the 'living world' to life.  We went with the latter.  I basically just leveraged all the talent I could, through my network, through our artists, our music contractors, and our friends and even in-house talent at Capcom Vancouver.  I just kept my eye on the end product and continued to fill in the radio station playlists, interviews, commercials, psa's and stores with unique material.  Sometimes that meant going back into instrumental tracks from DR1, 2, 3 and all the DLCs, to use as backgrounds for commercials with new VO.  Other times, it meant creating music and VO from scratch, but in a very short amount of time.  The focus was on breadth.
For example, we did about 15-20 days of recording in Tbilisi with various sets of musicians.  I knew we had string orchestras for many occasions that had played together as ensembles, so I got them to rehearse various classical pieces by Bach, Pachabel, and even some Early Music composers, and recorded them just in case.  I ended up using some of these as background tracks in the world for places like Golden Apple Vineyard Winery, and as backing tracks for various commercials like Max Dymond Jewelers.  I then often recorded my own voice, and sometimes pitched it up or down depending on the delivery and aesthetic needed.  Another time, we had a furniture store Freytags, that needed a custom jingle for their department store, so I used a clip from Boris' 'Freytag' theme, and then recorded 10-15 tracks of me harmonizing the store's tag line 'You're home isn't a home, until it's touched by Freytag… the same was the case with adverts like Mr.Chef's.  For Chakra Flex Yoga, we ended up recording a stellar bansuri player, Anubodh, in India over Skype, and then Traz' wife, Suzi Volk, ended up reading the affirmations written by one of our in-house writers, Shannon Campbell, who was inspired by ASMR massage videos.
I also knew that our studio director, Joe Nickolls, used to be a smooth deep sounding local radio DJ, so I brought him in to my studio to record a bunch of different PSAs including Nickoll's Ink, for the tattoo shop in DR4 named after him.  One of the traditions in DR is that many of the landmarks or stores in DR often use the last name of people from our development team in their commercial identity.  It also helps us avoid legal trademark issues.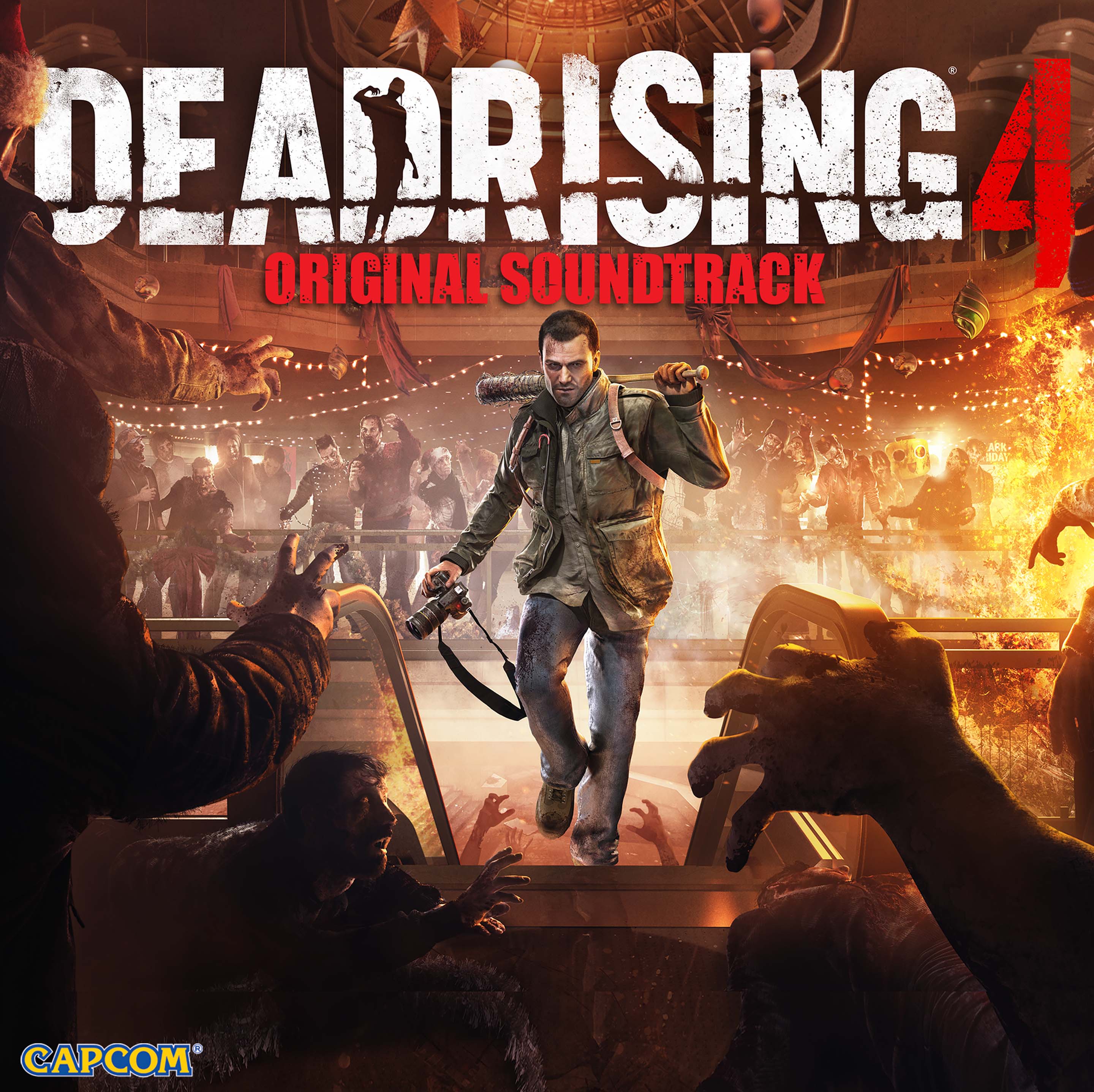 Chris: Dead Rising 4 is also a feat in terms of production values, featuring vocalists, jazz ensembles, string quartets, and an orchestra from Tlibisi. Can you talk a little about the creative and organisational aspects of recording the score? Were any performers particular standouts for you?
Oleksa Lozowchuk: I basically put together a music team that I thought could create some memorable and exciting music within my given budget.  Braxton Cook had done some saxophone work on Super DR3, so I got him and his jazz quartet in NYC to track various jazz renditions of Christmas songs. We'd send them lead sheets and charts and they'd improv and send us back recordings.  Then I'd record myself or other vocalists and solo musicians on top, and/or send the tracks over to Tbilisi for string overdubs. Then I'd sent them back to Traz to edit them, and sometimes off to Don Gunn to mix them, or I'd mix them, and we'd do our final mastering with producer/mastering engineer David Travers-Smith.  The process was basically the same for all the different musicians and artists involved.
I also worked extensively with the amazing Hollywood orchestrator, Robert Elhai.  We charted out all the various pre-1923 songs we wanted to re-imagine, and just had plenty of fun.  In fact, one of his kids loved DR, so he was excited to be contributing to the franchise.  I'd give him references for the types of orchestration or arranging I'd want (Duke Ellington vrs. Louis Armstrong vrs. Count Basie, etc.) for each song, along with a general tempo and key, or keys if I wanted some modulation.  Robert is such a genius, that he makes the process feel like you're in a candy shop.  Nothing is impossible… I could just dream up a world, and he'd make it happen, or work within the restraints we had to make it unique and memorable.  Then I'd take the scores and record different ensembles or artists, and see where the musical performances would take us…often, we had to do hours of editorial to bring the cues to a level of solid polish, and then we'd build out production from there.
Melissa Kaplan nailed all her vocal performances (Coldest Time of Year, Jazz Vampire, and Jazz Me Blues). Irakli Kvanchiani, the jazz pianist from Tbilisi, was a true joy to listen to.  Kami Ward was so versatile singing by herself as the Andrew Sisters sound-alike in the 12 Days of Christmas, and even faking a Brooklyn hairdresser recounting the 12 days of Christmas. Blair Lofgren lent his signature to the cinematic score with his haunting cello. Legendary Jon Hassell and his crew of musicians created some very unique music for the prologue.  Dominic and Rachel Davis of Nashville nailed the Hank Williams and Loretta Lynn sound, with originals penned for the game…
Chad Howie channelled Johnny Cash so well that we ended up using 'Old Dan Tucker' for the ending of the opening cinematic in the game.  Shota Adamashvil, a Georgian country singer who loved country music, also gave us a taste of some Willie Nelson-like vocals and yodelling on songs like 'Oh Susanna'.  Douglas Roegiers, the Sinatra like crooner, did such a great job as well…when I futzed his recording of 'O Tannenbaum' to make it sound more like the 1940s, I felt like I was beside a fireplace with Nat King Cole.  I also had a blast singing on many of the songs, like Deck These Halls. In fact, after trying to channel Louis Armstrong, and recording Looking for Santa Claus, around 45 minutes in, I lost my voice, and couldn't speak for 2-3 days… but it was so worth it.  I had a blast.
Chris: Creatively, I find Dead Rising 4's soundtrack to be massively paradoxical: it's diverse and chaotic, yet somehow comes together as a rich and fitting whole. As the musical director, is there a secret behind this? How did you manage it?
Oleksa Lozowchuk: Emotional instinct I think… I usually have a quick flash of a vision for a soundtrack, and come up with a dream plan/team, and then start to make it happen.  Along the way, constraints kick in, and then it's a matter of me keeping my eye on the end goal.  Money comes and goes.  Time is rarely on your side… so you learn to improvise and treat the development process like any creative process. You make things up as you go.  You also make sure that you focus on material that makes the hair on the back of your neck rise up. If it does, it's more than likely infectious, and you'll find a place for it in the game…and it will be worth sharing.
On a practical side, in order to bring these big, diverse soundtracks to life, and to tweak them, so they have a life of their own, I have found that I need to surround myself with the very best people I can connect with, and that I can trust.  So I handpick people that I think will contribute greatly and will enhance my own skill set, and people that I actually want to spend extended amounts of time with.  It's important to expand your horizons and to be fed during the process of longer game development.  I think it's also good to be scared of mediocrity.  So I try to shore up myself with people who will goad me on and push me to be at my very best, which I know will keep me in good stead.
And finally, I try to learn to listen and to watch people's reactions. I listen to and watch first time users, game designers, reviewers, and even people that have nothing to do with games…just to see if the music resonates with them at all.  If it does I know the music from the game will stand on its own and they will carry that experience with them going forward.  It's a win-win situation.
Chris: In the couple of years since we've last spoke, you've also been involved in several new film, television, and album projects. Are you able to elaborate on some of these? What's been the main highlight for you?
Oleksa Lozowchuk: I was very grateful for a Canadian Academy Award nomination for my work on the feature documentary film SOL, which dealt with the tragedy of suicide among the Inuit in Northern Canada.  I recently worked again with director Zach Lipovsky and Adam Stein, scoring a short pilot 'Trunk' for Disney. It was a lot of fun, and much different than Dead Rising: Watchtower, which was the last film Zach and I worked on.  I really enjoyed writing memorable, thematic music in a fantastical Amblin style, as my kids love that kind of stuff.
Other than that, I scored a bunch more episodes for Rogue Season 3, did some musical sound design for Burning Sands, scored some 60s style James Bond-like Café Royal commercials featuring Robbie Williams, had some music in John Travolta's I Am Wrath… and had various choral performances of Waters of Rest at the 25th anniversary of the WNMF. I'm just finishing scoring a timely and poignant Crazy 8s film for producer Patrick Sabongui (Homeland, 300) and first time director, Kyra Zagorsky's (Helix, Continuum).  The short film is called 'The Prince' and it touches upon violence, racism and xenophobia… other than that, you can always count on my lovely three kids, and my wife to to keep my life interesting and well worth living!
Chris: Many thanks for your time today, Oleksa Lozowchuk. How does it feel to have wrapped up this mega-project? Will you now take a much-earned break or are you already working on other projects?
Oleksa Lozowchuk: My utmost pleasure Chris.  Thanks for taking the time and interest in what I do!
It feels very rewarding to have people listen to and enjoy hearing the music we created for Dead Rising 4.  Currently, I have multiple projects that I'm overseeing the music for at Capcom Vancouver, as well as some other film, tv and commercial projects coming down the pipe later this year… and I'm hoping to have another concert work commission lined up in 2017/2018. But for now, I'm enjoying spending time with my family when I can.  All the best!
Posted on March 13, 2017 by Chris Greening. Last modified on March 13, 2017.