Oleksa Lozowchuk Interview: Behind Dead Rising's Genre-Defying Scores
Few artists can claim to be as versatile as Oleksa Lozowchuk. His discography includes everything from critically-lauded contemporary classical albums, to intimate documentary pieces, to outlandish retro-inspired DLC scores. His Dead Rising soundtracks have been especially impressive, blending cutting-edge theme songs and rock/electro fusions with highly elaborate diegetic pieces. 
In his most indepth interview to date, Oleksa Lozowchuk recalls his journey towards becoming a musician. He reflects on his music for the Dead Rising series, including the AGMA-winning Dead Rising 3 and the recently-released feature film Dead Rising: Watchtower, while introducing listeners to some incredibly emotional pieces from his film and classical repertoires. This interview is supplemented with various music clips, including exclusive samples from the films Watchtower and SOL.
Interview Credits
Interview Subject: Oleksa Lozowchuk
Interviewer: Chris Greening
Editor: Chris Greening
Coordination: Chris Greening
Interview Content
Chris: Oleksa Lozowchuk, many thanks for talking to us today. First of all, could you tell us about your musical background and education? What led you on a path to becoming a composer?
Oleksa Lozowchuk: My pleasure… I come from a musical family. My mom was a music teacher, while my brother and sister and I played various instruments, so singing and playing music was a normal part of life. I started off with classical violin at the age of 3, and along the way taught myself to play piano and whatever instruments I could pick up. I also played euphonium and percussion in my high school band.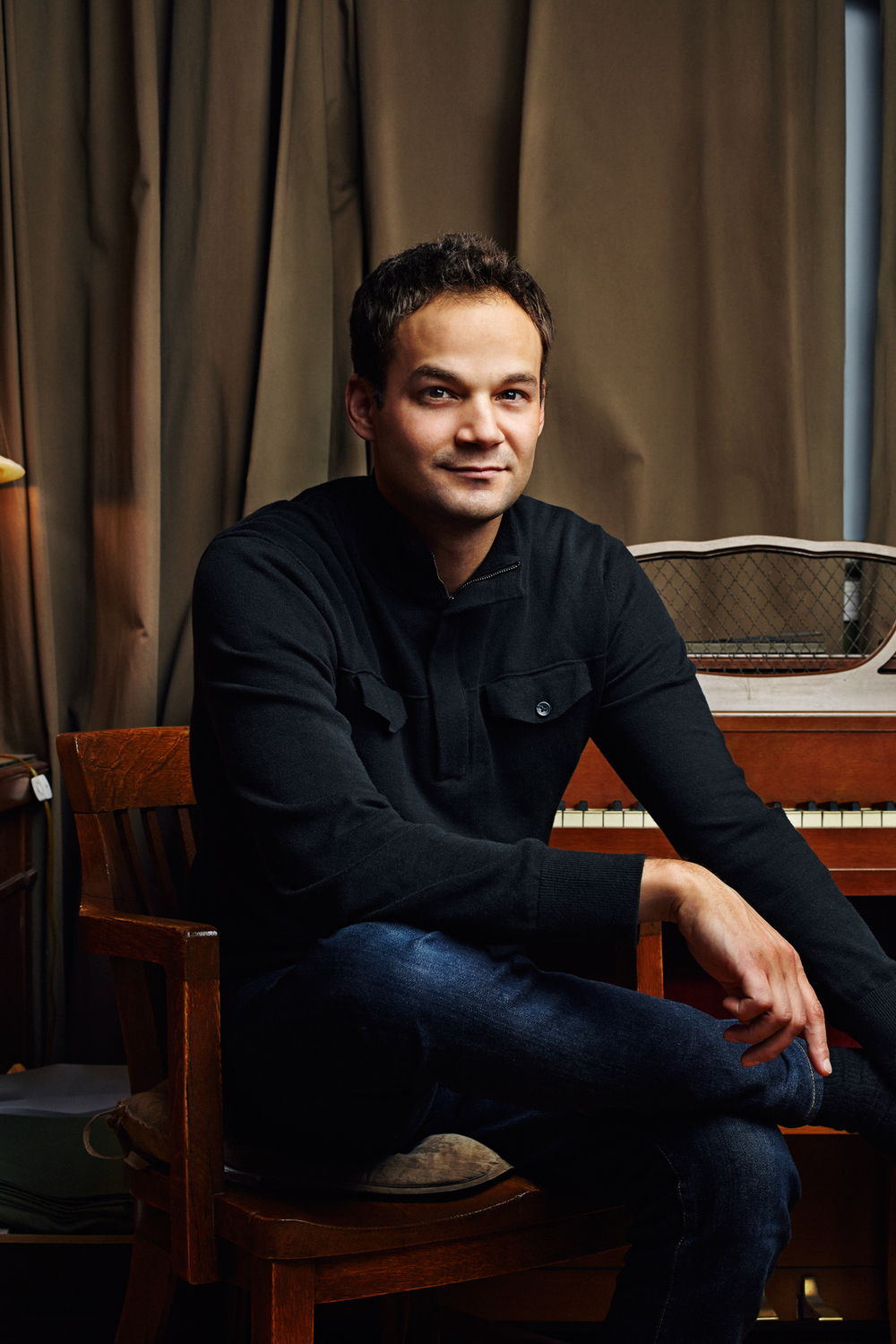 Later on, I ended up playing in bars and college venues early on with an indie rock band I led called The Family Dog. We ended up recording on a 2" 24 Track Studer A-80 at a local recording studio where producer Kevin Churko started out and I fell in love with production. I went on to produce my first folk/pop album Vatra for my actress cousin, and I continued performing, recording and producing with various artists and groups until my undergrad.
When it came time to choose what to study, I wanted to try something new, so I went into film school and did a BFA in Film Production. I continued on, moving to Montreal and doing my MFA in Cinema, all the while continuing with music production on different albums, scoring films, and producing my own films… one commission, film or tv show after another.
Chris: Your music is very eclectic. Is it safe to assume that a wide range of artists have influenced you?
Oleksa Lozowchuk: Yes, a wide range of music and production work from around the world… Manfred Eicher/ECM label, New Order/Joy Division, John Tavener/Arvo Part/Gorecki, Komitas Vardapet, 3 Mustaphas 3, Radio Tariffa, Taraf de Haidouks, Jordi Savall, Eastern European harmonies, Middle Eastern melismas, Western lush production, SNFU, The Monks, Rachmaninoff, Dvorak, Bartok, Ligeti, Britten, Mozart, Gavin Bryars, Bjork, etc… Pretty much anything that is full of life, death, beauty or evokes stillness.
Chris: Indeed, one of the most impressive aspects of your work is your seeming capacity to write music in a wide range of styles: orchestral, rock, electronic, pop, world, and much, much more. Could you tell us more about how you have mastered so many styles? Have you learned some things on the job or have you always known how to create a wide range of music?
Oleksa Lozowchuk: Since I'm mostly self taught, I've always relied upon my ear to help me create a wide range of music… and if it's a new instrument or style I haven't written for before, I thrive on the pressure of learning on the spot and having to deliver something by virtue of improv, because the focus remains on conveying a certain type of energy or intention, and less about using a proper method to obtain a desired result. My brass/wind voicing for big band repertoire might not be ideal at first, but after scoring and transcribing for live musicians, and interacting with them and their canon/repertoire, I quickly adapt and iterate on the fly or on my next round of writing.
I find the best teacher is to listen… listen to as much as you can, and eventually you build up a living repository of references and inspirations that you draw from. Ear training is something we all do, whether we're conscious of it or not… I guess I've just really honed that skill over the years, and have learned to put it to good use. I also embrace all genres of music, as they all have something unique to share, and in this changing world, I find that breadth and depth of range are very useful.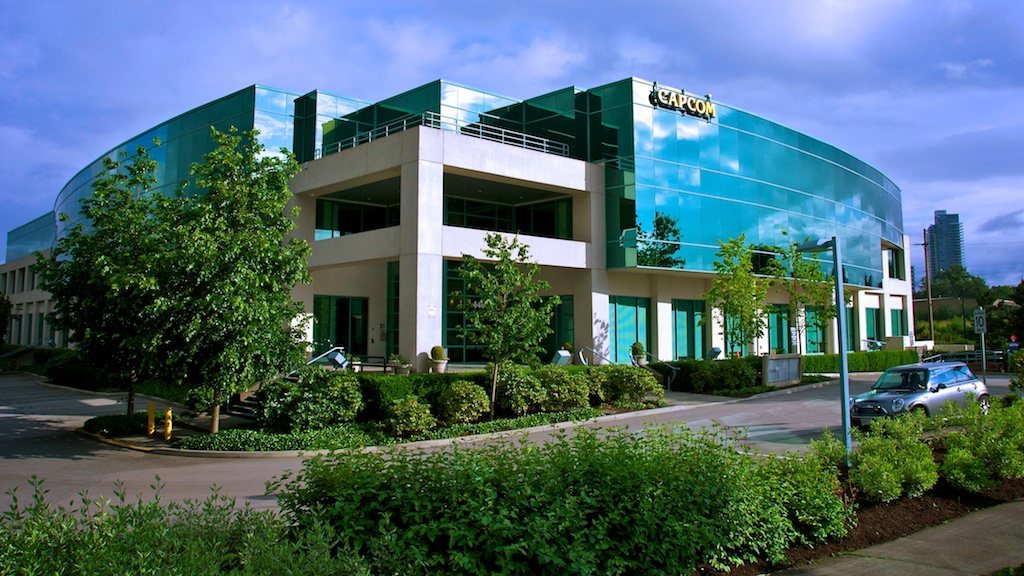 Chris: While you're known among gamers for your largely contemporary soundtracks to the Dead Rising series, you made an impression in the 'classical' world years. Could you tell us more about your contemporary classical chamber album Bright Sadness? How did you conceive, compose, and perform this stunning work?
Oleksa Lozowchuk: I wrote Bright Sadness back in 2002 in response to the tragedy of 911. I really felt like I needed to explore musically what it meant to be human, by addressing two basic emotions, joy and sadness, on our continuum of life. These emotions inspired me, and were key to the music that I was drawn to: both sacred and folkloric music of the East… as they say, it was music for the nave to the grave.
My brother-in-law, Blair Lofgren, was the principal cellist for the Quebec Symphony Orchestra. We had worked for many years on different film scores and projects, but I had never written a suite specifically tailored for him. So I wrote a chamber work of spring songs, laments and dances for solo cello, string quintet, six voices and tenor sopilka (a Ukrainian wooden flute I played). The cello represented the human soul, on its journey of life and death, and mediated the coming together of musical paradigms from both the East and the West. I received a FACTOR grant to record the album, and to do a promotional tour with live musicians…it was a very special experience for all of us.
The album was very well received by the general public, as well as by international critics, and continues to air throughout the world to this day. My plan is to do a follow up in the next couple of years.
Chris: Despite receiving critical acclaim, Bright Sadness is your only full-length original album to date. What inspired you to switch from creating art music to focusing more on game and film scoring? Was it primarily a creative or financial consideration?
Oleksa Lozowchuk: After Bright Sadness, I went to Portugal with my wife and our eldest child at the time, to study with renowned composer Ivan Moody. I wrote another larger work Khallisna for male voice quartet and string quintet… I had in mind to have a group like the Hilliard Ensemble to perform it. It has yet to have its world premiere, primarily because these kinds of endeavors really do require proper funding, especially if they are not part of some larger branding exercise or festival which commissions the composer. So, I continued to score for film and television, and eventually entered into the games industry, all the while committing to trying to do at least one serious commission a year, to keep up the creative effort with virtuoso artists or chamber groups.
We eventually had three kids, and were now living on the West Coast in Vancouver, and the demands of life required pushing my commercial endeavors more since I wasn't in academia. So I shifted my energy into folding in my creative desires into the various commercial/entertainment projects I was working on while providing for my family. My long term goal is to get back to doing more serious writing, but in the meantime, I continue to have a blast working on all these various entertainment properties.
Chris: You have composed for Blue Castle Games (now Capcom Games Vancouver) since 2007's The Bigs and its sequel. Could you tell us more about how you became involved in the game and how you approached these titles?
Oleksa Lozowchuk: I eventually ended up in Vancouver for a premiere of a work the Vancouver Symphony commissioned me to compose for the Olympics… I had a colleague who was part of a new startup called Blue Castle Games. They didn't have a senior audio person, so I did an interview/pitch, got an offer, and eventually moved my family to Vancouver two months later.
I was an audio lead on The Bigs 2. I did everything from doing surround recordings of baseball crowds at Safeco Field, to managing speech systems for PA announcers, scoring trailers, foley/sfx/umpire recordings. It was quite different from Dead Rising, but the commitment to quality and delivering something energizing was the same. My kids still love those arcade baseball games to this day!
Chris: Your breakthrough came as the sound director of Dead Rising 2. What was it like to inherit responsibilities for this soundtrack from the Japanese team of the original? What did you decide to change and keep compared to the original Dead Rising score.
Oleksa Lozowchuk: I was the music director on Dead Rising 2. Some people in the studio knew I had a separate career in music, but most didn't… When Blue Castle Games took over on Dead Rising 2, I basically stepped in and started coming up with a music plan. Inafune-san and his team came, heard my main theme for Chuck and the Plight Of the Zombies, and ended up loving it. They let me do my thing… the rest is history.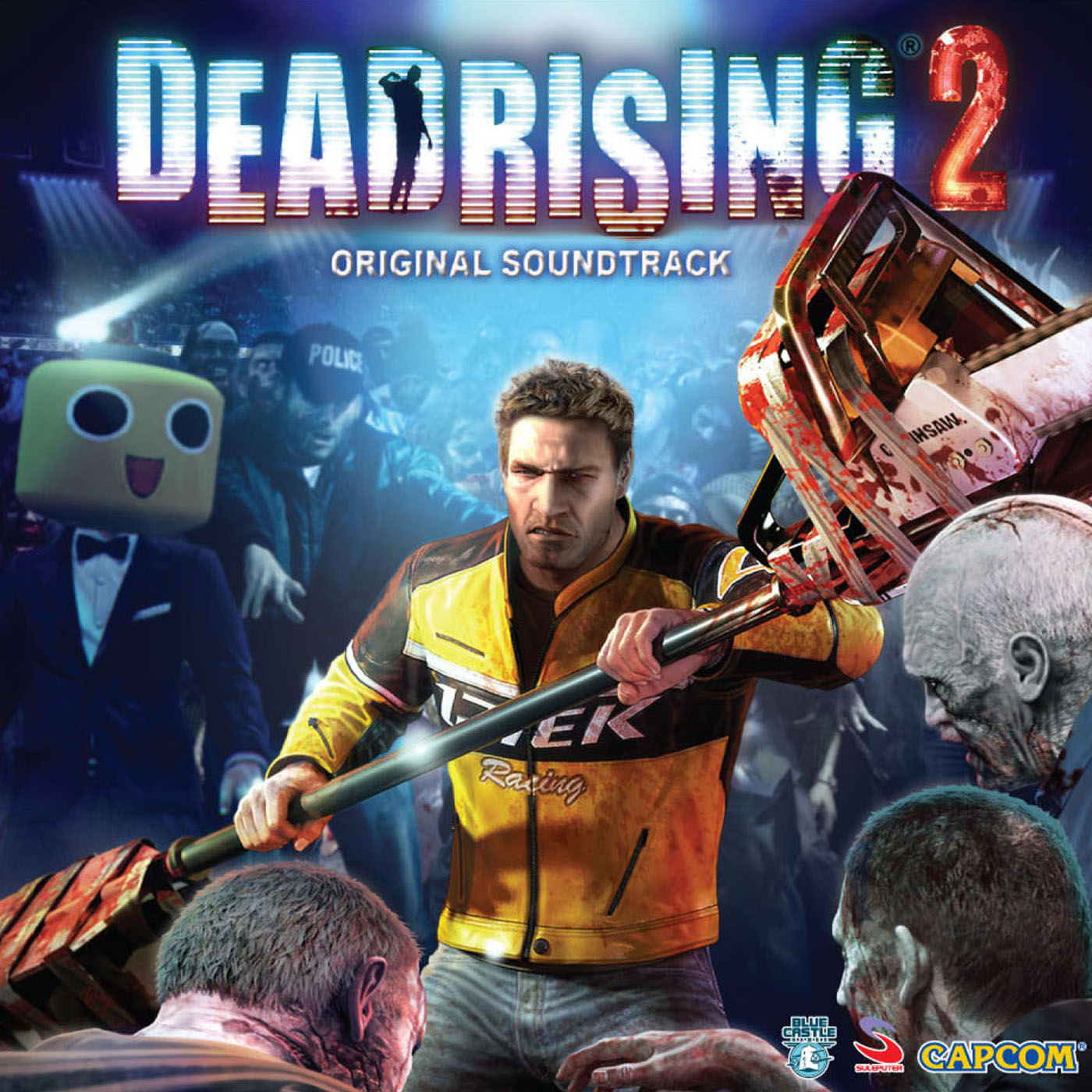 The original Dead Rising soundtrack was really focused on Frank West and had a raw sense of energy to the boss battle encounters. I was very cognizant of being faithful to what fans loved about the world, and worked hard to expand that world, bringing it closer to something that would resonate more with the North American sensibility. Darker, edgier battle tracks, a full suite of leitmotifs for main characters, and overall production polish that took it to the next level.
I co-wrote the main theme "Kill The Sound" with Klayton (Celldweller) and really tried to create a cohesive soundtrack experience whether it was fully fleshed out Muzak, hybrid orchestral cinematic score, or heavy battle tracks with vocals. It was a crazy world, and it needed a lot of breadth and depth.
Chris: While the Dead Rising 2 soundtrack was impressive, the AGMA-winning soundtrack for Dead Rising 3 took things to the next level with its cutting-edge approach. How did you push the bar compositionally and technologically on this title? Did you compose the title with it being an Xbox One exclusive in mind?
Oleksa Lozowchuk: Dead Rising 3 was a lot of fun. The overall aesthetic borrowed from John Carpenter and dirty-electro timbres, and we devised a basic interactive music system of beds, pulses and stings. It seemed to resonate well, since EDM in its current form has become more mainstream. This was counterbalanced by bringing into focus the human voice on the soundtrack, as it was something users could latch on to… so I also incorporated a lot more songs into the soundtrack…
Pretty much the whole soundtrack was all original music. I tried to recreate 14th century Spanish songs, DR2 original Muzak re-imagined as 18th Century German Lieder, French Edith-Piaf style music for a Rodeo-Drive area, Chicano Rap, 80s vocal synth pop, the list goes on and on… Basically, I wanted to bring as much life to the world of the living dead as possible! In terms of specific compositions:
– "Please Remember My Name": Written as a requiem for the dead… and what zombies ultimately tell us about ourselves.
– Seven Deadly Sins battles: Mostly inspired by the characters themselves and the context within which the battles took place. The Wrath Battle was a mixture of Asian Taiko palette with Polynesian male chant rhythms against a popular EDM dance style from the Caribbean…
– Ambient and ZT Pulse tracks: Variations on what updated versions of John Carpenters pulses might have been…brooding waves of emotion…
– "Nick's Theme": Nick was an orphan, so you hear boys' choir in his leitmotif, but he was a mechanic so there's a machine like propulsion to the variations of his theme…and Vangelis reminds us to keep things melodically and harmonically simple…
Chris: Both Dead Rising 2 and Dead Rising 3 both boast incredible musical crew from Jeremy Soule to Traz Damji, from Celldweller to Toksin. How did you recruit these people to the game and how did you give them specific assignments? What do you think each artist brought to the scores?
Oleksa Lozowchuk: In general, I come up with an overall music plan and write a suite of main themes to help establish an overall aesthetic, then I handpick and simply start reaching out to the best artists/composers I can find. Usually, after I share my initial vision for the soundtrack with them, we both sense if there's a fit. I usually end up with a mix of world-class established artists, as well as new, up and coming artists who have a unique voice. It's great to work with people who challenge you to write and produce your very best. Obviously they need to fit the needs of the game, but I'm more interested in creating memorable collaborations and unique musical content, as I find gamers enjoy discovering things they haven't heard before. Some games require a homogenous sound, whereas games like Dead Rising require real breadth and depth of content.
Jeremy Soule and I hit it off well, because of our mutual interest and work in the classical/chamber music field. We actually went on and co-scored different film/tv projects together (i.e. War for Peace). I reached out to Klayton (Celldweller) early on during Dead Rising 2, and we also hit it off. Traz Damji was a member of the Humble Brothers, and had a lot of experience with Ogre and the Skinny Puppy crew, so it really complimented the sound we were going after on the last couple of titles. On Dead Rising 3, I felt like both Brian Reitzell and Sascha Dykician really complemented a lot of the edgy battle and Carpenter-esque zombie threat material, because of their own musical voices.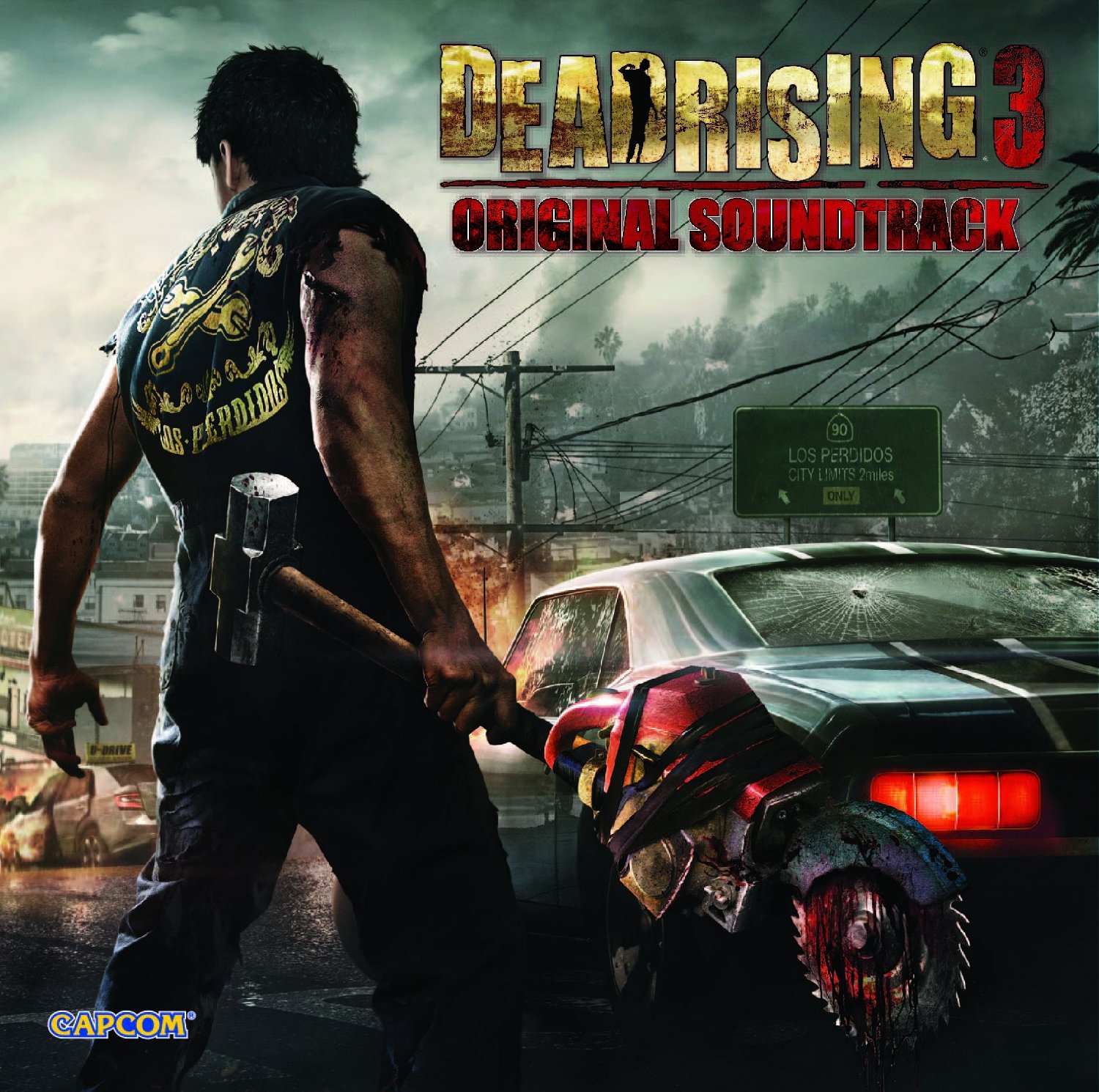 I try to pair artists/composers, and mixers/remixers with material that either compliments their discography, or radically contrasts their own work, as sometimes you get the best combinations in unpredictable circumstances. Making games takes risk, and the soundtrack is no different. If we only rinsed and repeated what gamers were used to hearing, we would never expand or elevate the art form. So for me, assembling a great music team around a creative vision is paramount, as I know, ultimately it will reach both gamers and non-gamers alike. This is especially important in a day and age where lines between different forms of media are blurring.
Chris: One of the most impressive aspects of these soundtracks, especially Dead Rising 3, is the attention-to-detail shown in the diegetic music, with their authentic stylings, vocal and instrumental performances, and inspired in-game integration. What inspired your team to create original compositions for the various situational tracks rather than simply license pieces? Could you share your experiences creating some of these pieces?
Oleksa Lozowchuk: Thank you, I'm glad you noticed! Attention-to-detail is everything, even when people don't overtly notice it, I know that subconsciously they do feel a difference. This is especially important in games where replayability for long periods of time is a primary goal. We have to let gamers hear things differently every time they play the game. Sometimes this has to do with implementation and using contextual logic to play things at the best possible time, other times it has to do with integrating elements of the designed world into the music itself.
You can't do this convincingly if all you use is baked pre-existing music from some canned libraries (except for historical or publicly recognized cues)… sure, we have to be responsible with budgets, and sometimes this requires 'filler' music, but we have to give true value to our users who are paying 50-60$ for a new title. For our type of game, most of the time it requires tailoring unique content to the fictional game world. On all the eleven Dead Rising titles that I've worked on, this meant creating custom music for the world, or commissioning original licensed music.
In Dead Rising 3, the game took place in Los Perdidos, so I incorporated more Spanish flavoured material… I worked with different Spanish vocalists for musical ads, for diegetic Chicano rap, to convey the energy of not only an LA-like urban setting, but also to give each district its own ethos. Another example, for the Pan-Asian district, I composed peaceful 'healing' garden music 'Mingxiang Gardens' with A tuned to the Pythagorean 432hz, because I knew it would really feel different than the standard modern tuning of 440hz.
Chris: The Dead Rising 3 Original Soundtrack was also commended in the Annual Game Music Awards. Was it challenging to present such a diverse, sprawling score into a definitive soundtrack? Is it safe to assume you composed much of the music with the stand-alone experience in mind?
Oleksa Lozowchuk: Having an anchor for the overall aesthetic is always important, because people like having a sense of security, a plumbline of sorts. For the Dead Rising 3 Original Soundtrack, the anchor was the overall musical energy and sense of momentum via the 80s Carpenter-esque/dirty electro direction. Everyone responded to the material, as it fit very well with the onscreen action, and contrasted well with the creative diegetic music throughout the game world. It necessitated a ying/yang approach where the more positive energy/experimentation with source music helped balance out the more serious tenor of the thematic, ambient, pulse and battle tracks. I think that's the charm of the Dead Rising musical landscape: neither side feels foreign to the user, the mashup of both just works.
I was conscious of the stand-alone experience, However, we were too busy during production to take a step back, so I just made sure tracks were prepared in a way to make the editing/curating process easier when it came time to put together a sequenced OST. Once I had the 10+ hours of music at the end of the project, I intuitively started grouping digestible, related sections together, and simply tweaked the overall playlist until I was happy with the final sequence.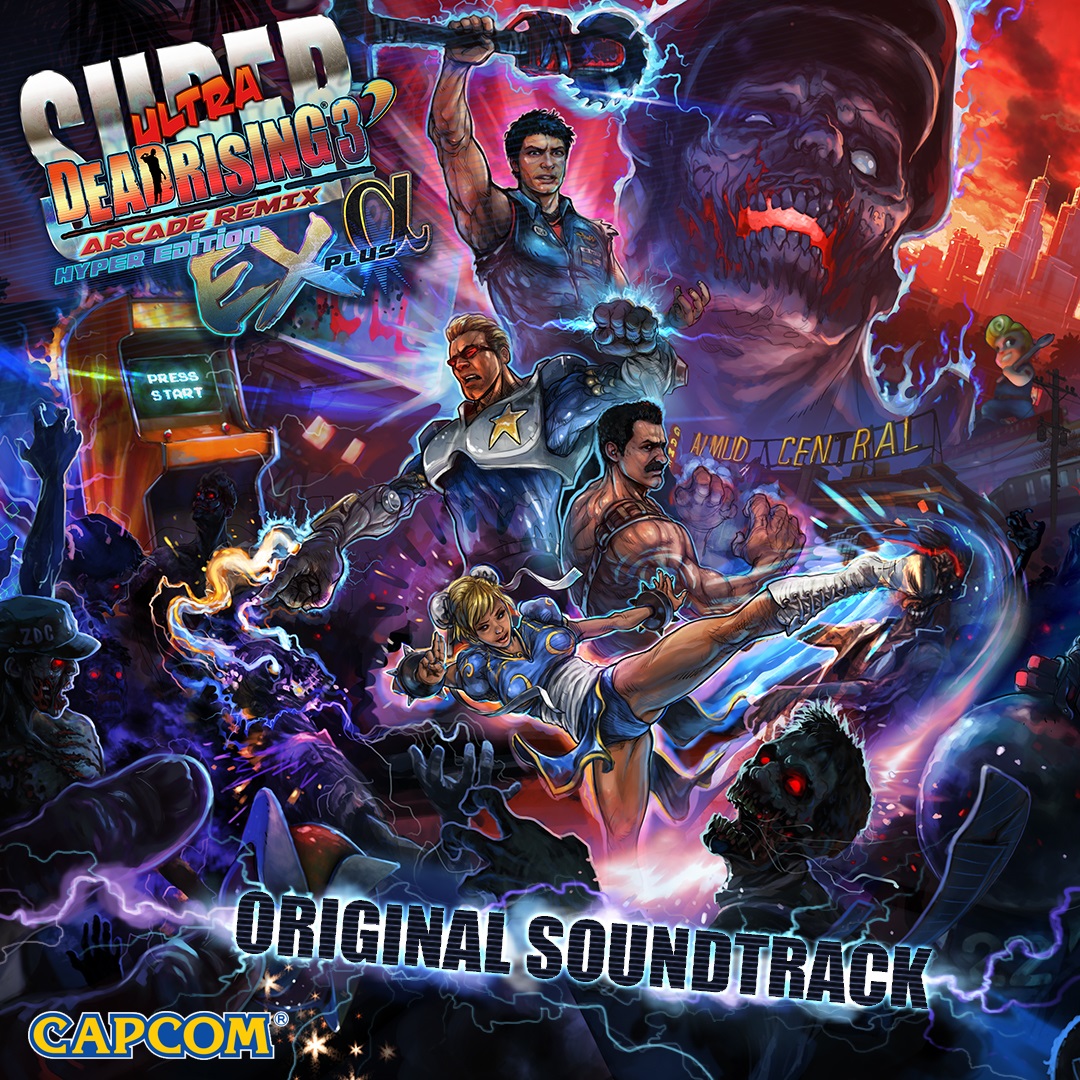 Chris: One of your latest soundtracks Super Ultra Dead Rising 3 paid homage to the classic Capcom scores, especially the Street Fighter series. Could you tell us more about how you and your collaborators developed a suitable soundtrack for this retro homage? What tracks are you most proud of?
Oleksa Lozowchuk: The ultimate goal was to give a nostalgic nod to the classic Capcom themes by reimagining them and creating new themes that felt both futuristic and retro at the same time. It was also important for me to get other voices involved that either loved games, or had musical voices that dovetailed and complimented the futuristic arcade energy.
In terms of collaborating, sometimes I would give the artists some legacy source material as inspiration, give possible directions they could take, and then let them create their own interpretation. In other cases, I would start something, then they would do something with it, and then give it back to me to finalize. For example, on "Kage Boss", I wrote/performed the main shamisen motif on a domra (three stringed instrument), while Traz Damji created a rhythmic backdrop using the legacy Capcom theme. We then sent it off to Kenichi Yoshida (Yoshida Bros), who went into the studio in Japan and recorded their take on the motif with his shamisen group Hayate. They sent back their material, I remixed it and added other parts with Traz, and we ended up with the cue…
On "Hadoken", we needed an end credit piece that brought all the disparate elements together and wrapped up the soundtrack nicely. So I put together a new track using legacy Capcom samples, created some synth bass lines and beats, and then passed it along to a colleague of QUAZR, Pharaoh from the Beach (a Virginia beach rapper who often works with Chad Hugo). We iterated back and forth until we were happy with the lyrics, then I gave it to QUAZR. They recorded some more live drums, cartoony string parts and other elements, and did a premix, then they gave it to me to do a final mix… We sent it off for mastering to the amazing Bob Lanzner, and the next day the cue was in the final build for the game before we locked.
I did the same thing with vintage electro artist Steve Moore (Goblin), John Luongo (Michael Jackson), Stu Goldberg (Mahavishnu Orchestra), and others that were involved. With Damian Taylor (Bjork), he'd write something with his modular synth set-up, I'd give feedback and some optional layers, he'd tweak, and put his finishing touches on it, and the cue was done. Overall, it was a lot of fun, and the game made it so easy to be inspired… it was just good old Capcom arcade fun.
Chris: You've also extensively worked as a composer for domestic and foreign films over the years. Looking back at all these works, what are the highlights for you and why?
Oleksa Lozowchuk: Each project has its most memorable aspects. Working with Isuma and Arnait Productions on Atanarjuat (The Fast Runner) and all the various Inuit films I've worked on to date were very enriching experiences… the Inuit are very forward thinking people, and interacting with their imagery, landscape and their way of storytelling is a special opportunity. I've also had the fortune of working with some great young filmmakers: Zach Lipovsky, Martin Doepner, Geoff Uloth, etc. I really enjoy working on projects that are either visceral or have a heart, and the tension that lies between those two extremes is what keeps things interesting for me.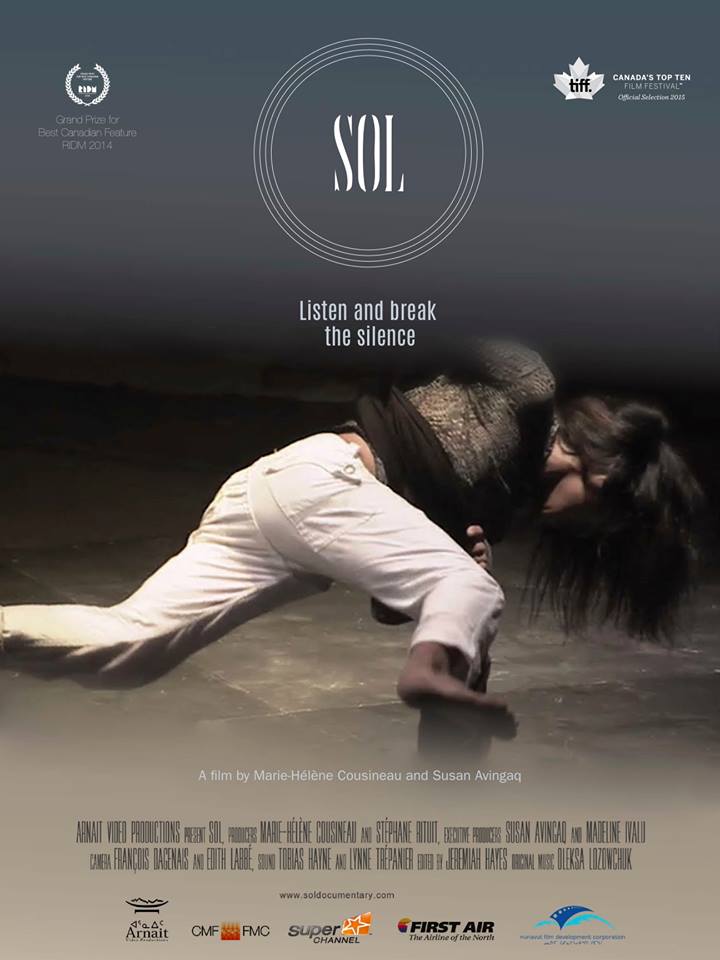 Chris: Your latest works in this regard include additional music for the television series Rogue, to the psychological feature films Sol and Damaged, to three episodes of the war documentary War For Peace. Please discuss how you approached these titles.
Oleksa Lozowchuk: I helped fellow composer, Jeff Toyne, score Season 1 and 2 of Rogue, as well as some music for the feature Damaged. He's often asked me to bring a darker/edgier element to the music because of my experience on the Dead Rising series…
SOL, on the other hand, was a recent feature documentary I scored for director, Marie-Helene Cousineau, and Superchannel. It dealt with the tragic death of an Inuit young artist she knew, and the alarming rates of suicide amongst the Inuit. It needed a sensitive approach to a very emotional topic, so the music couldn't feel forced. I started with source sounds from Nunavut to create ambient textures and brought in accordion, indigenous flutes, folk guitars, and slide guitar to relate to Solomon, the main character of the film, and added a whole host of other exotic/traditional instruments to create an engaging soundtrack that could resonate with the Inuit, as well as non-Inuit viewers… I had worked with Marie-Helene over a decade ago, so it was refreshing to team up again on something that had a real impact on people's lives, and that facilitated the sharing of their ongoing suffering.
War for Peace was also a unique feature length documentary series, as it dealt with the conflicts of peacekeeping during the Afghanistan war. I scored the series (six 1 hour episodes) with Jeremy Soule, for the Swedish Broadcasting Network. I used melismatic solo cello, a Middle-Eastern traditional palette, microtonal singing, and some Western textural elements. What was particularly challenging, was that all the dialogue was in a foreign language (Swedish), taking place in a foreign land. So the music was written in a very intuitive way by simply responding to visual cues from character's faces on screen, and to occasional subtitles that would convey a certain context. That's the wonderful thing about music, it's a universal language.
Chris: Bringing together all the threads of this interview together, your very latest release was a film based on the Dead Rising series. Could you tell us about the process of adapting the game series for the feature film Dead Rising: Watchtower? How did you bond the soundtrack together with main themes and theme songs?
Oleksa Lozowchuk: Dead Rising: Watchtower was a lot of fun to work on. It involved a lot of original music, reworking of existing material, and arranging licensed music to fit to picture. There is over 100 minutes of music in the 118 minute feature. Being familiar with the franchise I had to keep in mind what fans would expect. That being said, the director, Zach Lipovsky, also wanted relevant heartfelt themes and a real symphonic epic approach to action/adventure elements in the film.
Dead Rising straddles the line between horror/thriller and user-generated comedy genres. However, with a linear film experience, the score really has to ground the whole viewing experience and interconnect all the disparate elements. So I focused on finding a balance between outlandish humour and pathos, while giving each main character a strong theme that related to the overall Watchtower theme (featured in "Opening", beginning of "Military Arrives", "Final Battle", "It Is Over").
The main character, Chase, has an iconic theme, similar in energy to Chuck Greene from Dead Rising 2. His theme had many incarnations, some times with heavy hybrid/electric guitar elements ("Chase Theme"), other times with solo cello, and in full orchestral treatment with soaring horn lines and percussive momentum for action adventure sequences ("Chase Returns"). Maggie, Crystal and Jordan also had leitmotifs that reflected their character arcs, but were always melodically and harmonically related to each other, as well as to the overall DRWT theme.
In many ways, scoring the feature is not much different than writing a larger chamber or orchestral work where you have a main theme, and you develop variations and counter themes that all need to work together as a cohesive whole. The real challenge is keeping everyone happy, both the director and the fans. when you're dealing with a franchise that everyone is passionate about for often very different reasons. That being said, it's a fun challenge.
Chris: Can we hope for a soundtrack release in the future?
Oleksa Lozowchuk: I prepared a soundtrack for Legendary, so hopefully it gets released in the future, but the timing is really up to them… The good thing is there are hopes of creating a TV series, so there's the potential to expand on what we started with Dead Rising: Watchtower.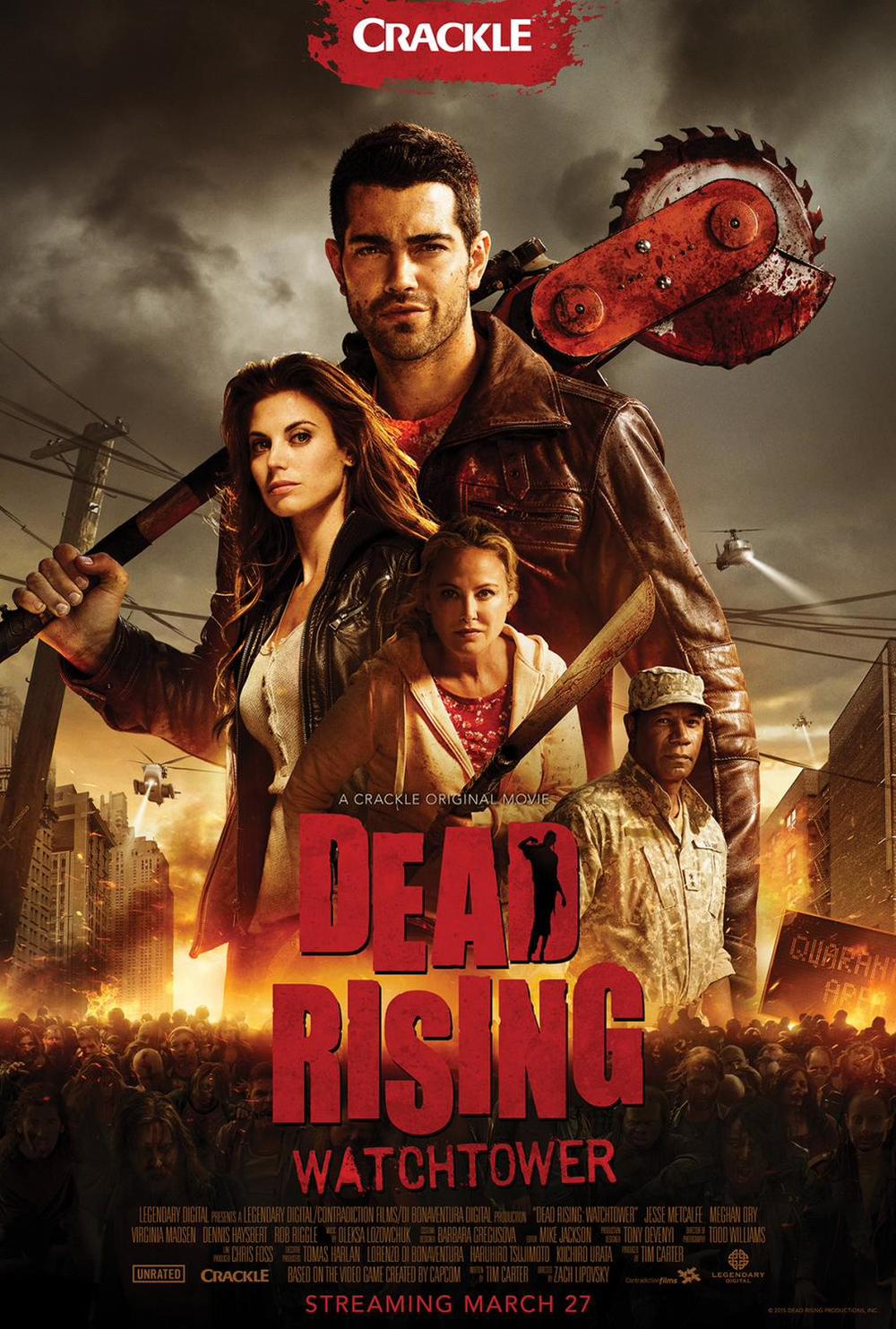 Chris: Many thanks for your time today, Oleksa Lozowchuk. Is there anything else you'd like to say about yourself or your works? In addition, do you have any message to fans of Dead Rising's music around the world?
Oleksa Lozowchuk: I am very grateful to be making music for a living. Gamers are very passionate, and so I work hard to surprise the fans of all the Dead Rising music, and to always bring something new and engaging to every iteration of the franchise. Even within such a crazy paradoxical game world, there's so much we can explore through the lens of music, even in a zombie game. All I can say is: thank you and bonne écoute!
To hear more from Oleksa Lozowchuk, purchase his original album Bright Sadness and the soundtracks for Dead Rising 2, Dead Rising 3, and Super Dead Rising 3 Arcade Remix.
Posted on April 5, 2015 by Chris Greening. Last modified on April 5, 2015.