NieR Automata Piano Collections tracklist announced
Earlier this year, Square Enix announced that Keiichi Okabe would be producing a Piano Collections for acclaimed title NieR Automata. Today, Square Enix announced the 12 tracks that will be featuring on the album, which you can find below the jump.
The arrangers and performers for the album were also announced, alongside the tracklist. They are; Dai Sakakibara, marasy, Keigo Hoashi, yo suzuki (akisai), Mariko Taguchi, Yasumasa Kumagai, Yabuki Taku, Ryota Kikuchi and Duke of Pianeet.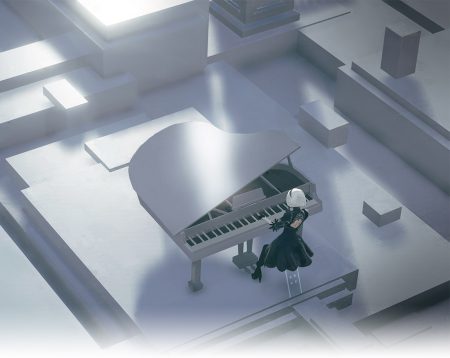 The tracklist is as follows;
Weight of the World
Amusement Park
A Beautiful Song
City Ruins
Dependent Weakling
Peaceful Sleep
Copied City
Voice of no Return
Bipolar Nightmare
The Tower
The Sound of the End
Vague Hope
More information, including previews for each track is available on Square Enix's official website.
Posted on April 11, 2018 by Mathew Gallagher. Last modified on April 11, 2018.