Ni No Kuni 2 Revenant Kingdom soundtrack announced
The soundtrack to Level 5's Ni No Kuni 2: Revenant Kingdom has been announced. Similar to the soundtrack of the first game, Wrath of the White Witch, only tracks by composer Joe Hisaishi will feature in the release, meaning that music composed by Kenichiro Saigo (credited in the game for 'additional music') will not feature on the soundtrack.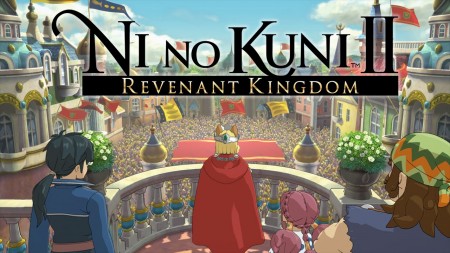 While no tracklist is available at this time, we can confirm the score was performed by the Tokyo Philharmonic Orchestra, with the Tokyo Philharmonic Chorus contributing to the ending theme "Happily Ever After".
Due for release on June 6th, a preliminary listing is available on Amazon Japan for the price of 3780 JPY ($~35).
Posted on April 11, 2018 by Mathew Gallagher. Last modified on April 11, 2018.