New vinyl to commemorate OutRun's 30th Anniversary
Next month, Data Discs will release a vinyl record dedicated to SEGA's OutRun. First released on arcades in 1986, the soundtrack for the original arcade version of the game was noted for its full-length tracks, high-quality implementation, and cool jazz fusion style. The soundtrack has been ported and adapted for numerous other platforms over the past three decades.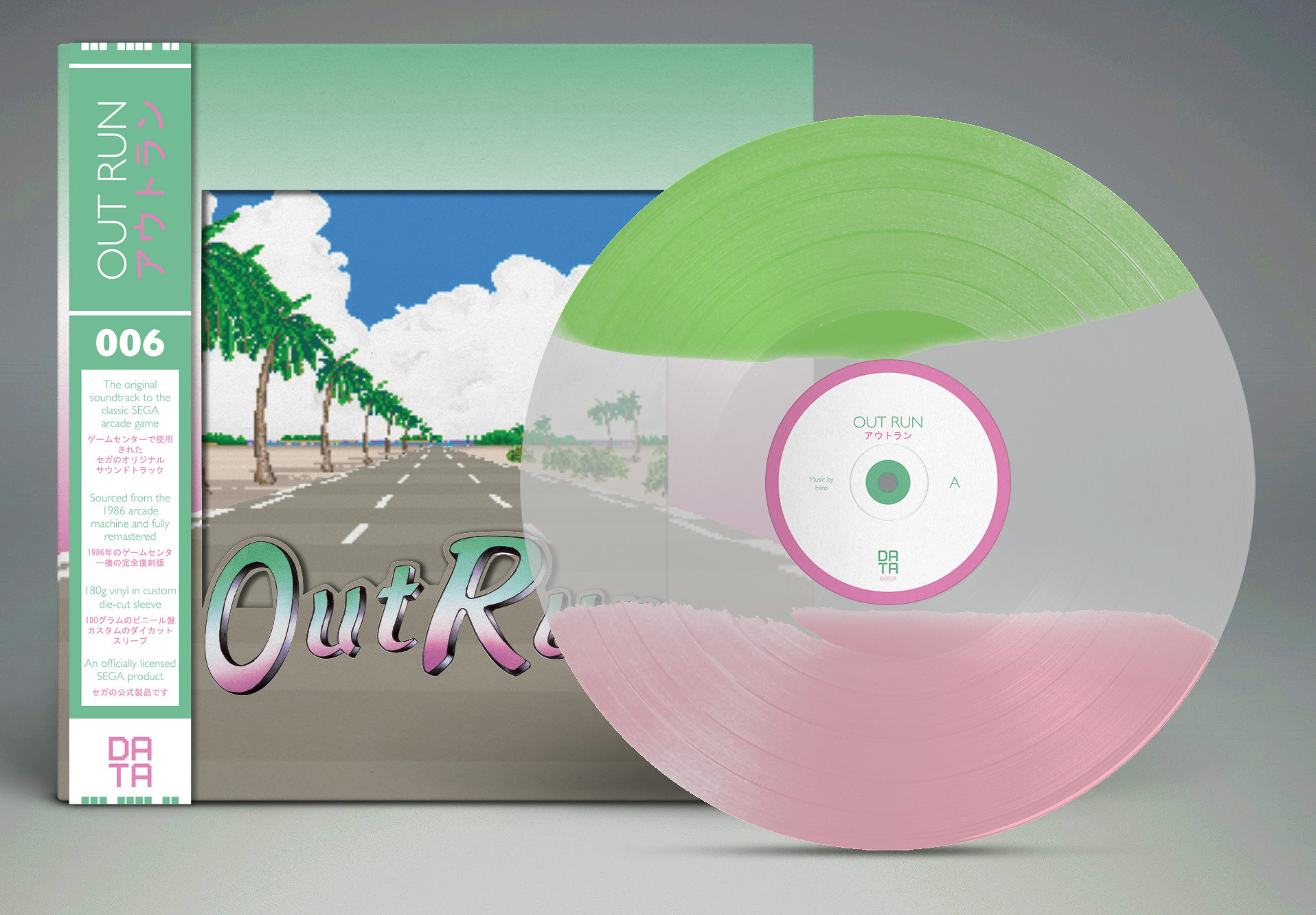 The A-side of the vinyl will feature the four full-length tracks that Hiroshi Kawaguchi created for the 1986 original version of the game, namely "Magical Sound Shower", "Passing Breeze", "Splash Wave", and "Last Wave". The B-side features bonus tracks from later adaptations of the game, namely Masayoshi Ishi's "Step on Beat" from the 1991 Genesis version, as well as Manabu Namiki's "Cruising Line" and Chibi-Tech's "Camino a Mi Amor" from the 2014 3DS version.
The tracks have been carefully recorded from their original sound sources and have been remastered for the vinyl. The vinyl is available in three differently-coloured editions. It is packaged in a heavyweight 425gsm matt varnished sleeve, with custom die-cut window, three interchangeable covers, traditional OBI strip and liner notes written by Hiro himself.
Posted on June 26, 2016 by Chris Greening. Last modified on June 26, 2016.