Mustin Interview: The OneUps Volume 2
Founded by Mustin in 2002, OneUp Studios is a fan community that has produced officially licensed arrangement albums such as Xenogears Light, Time & Space – A Tribute to Yasunori Mitsuda, and The Very Best of Sega.
The OneUps are a video game arrangement band produced by Mustin. They have achieved massive popularity performing classics at various live events and are due to release their second album, The OneUps Volume 2, at the start of September.
In this interview, we discuss with Mustin what to expect from The OneUps Volume 2. We also discuss some of OneUp Studios' recent projects, such as the Bad Dudes EPs and Mustin's solo album The World is Square.
Interview Credits
Interview Subject: Mustin
Interviewer: Chris Greening
Editor: Chris Greening
Coordination: Chris Greening
Interview Content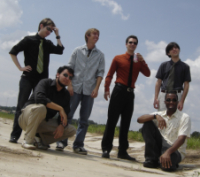 Chris: For fans who aren't in the know, could you introduce The OneUps?
Mustin: We are a Jazz-Funk band that plays video game music live. Though the emphasis is on Jazz-Funk playable in bars, the band does a lot of different styles including flamenco, rock/metal, bossa nova, classical and more.
Chris: In the first week of September, you will be releasing The OneUps Volume 2. Can you give any hints as to what will be featured?
Mustin: I'm still finalizing the track list, but there will be some fan favourites like "Sonic the Hedgehog – Green Hill Zone" and "Street Fighter II – Vega," along with some new stuff like "StarFox – Fortuna" and "Mega Man 3 – Shadow Man". But it's two discs so you'll find a lot of stuff!
I've been updating the band's MySpace every day with a new track announcement from either CD counting down until PAX. And every Monday, a new sample goes up in the player. I started off withFinal Fantasy VI for good reason.
Chris: One of the greatest features of the first album was just how much stylistic diversity besides jazz. Will the new album be similarly diverse? Who will be handling the arrangements?
Mustin: Disc Two of the album is our new Jazz-Funk set (the stuff we play at the bars), so it's pretty consistent in style, but Disc One has some diversity to it like rock, bossa nova, classical guitar trio, finger style guitar solo, and just straight ahead Jazz, with some avant-garde Hip-Hop at the end. Fun stuff.
Both William and Tim, our guitar players, should have solo arrangements on the album. Overall, this album was more of a team effort regarding the arrangements that the first.
Chris: With the new album being a double disc release, there will certainly be a lot of music. How will you get the balance between making each track a highlight and producing a coherent release overall?
Mustin: Well, with Disc Two just being our new Jazz-Funk set, the consistency is there. The first disc is a little more of a pot luck, but so was the first album. I never really put an emphasis on making the album coherent when it comes to The OneUps, but the good thing is that most video game music fans are very diverse in their tastes so it doesn't matter that track 8 is smooth Jazz and then track 9 is funky rock. Well, at least I hope it doesn't matter! [laughs]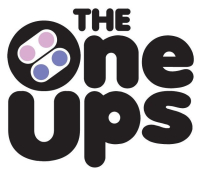 Chris: On the first album, the keyboards mainly took a supporting role. Will there be any pieces on the new album highlighting your prowess as a keyboardist with solos and whatnot?
Mustin: Not for me, but for Anthony! He spent half, if not most of the album, on the keyboard on this one. I did not get to play keys on anything, sadly. With Moose, our old bass player, out of the country (he's in the U.S. Navy Band in Europe-Africa), I'm pretty much stuck on the bass. We were hoping to do some different tracks where I would have been playing keys, but due to circumstances beyond our control, we just ran out of time. But don't worry — Anthony is a bad man on those keys.
Chris: While the first album was technologically impressive, you intend to use more advanced recording technology on the new album. Could you elaborate further?
Mustin: Oh, man, I was very not happy with the recording of the first album! [laughs] Volume 1 was recorded in my studio (a.k.a. my bedroom) one instrument at a time. We played to MIDI mock-ups of what the music was supposed to be. Someone would come in to record their part. If they were lucky, a few of the MIDI instruments had been replaced with real ones so it was easier to record to. It was a little frustrating.
But we definitely did it right this time. We all went into the studio to record together. All at once. It was a fun experience, though very tiring, but we managed to record each disc of this Volume 2 in just two days. Disc Two on a Sunday in June, and then Disc One on a Saturday in July. Glad to get into a real studio!
Chris: The path towards the new album definitely didn't seem easy given you disbanded a few years ago. What inspired the break? Is it good to be back?
Well, we never really stopped. We never really got going, honestly. Even after we announced the break, we had a couple of weddings booked and we had all intentions to record Volume 2 as an eventuality. Then we got the call from Penny Arcade Expo (PAX) and we were back full-steam ahead. It's great to be back! We're finally getting the exposure we were trying to garner all along. The most important thing is to thank our fans, though, who never gave up on us and never stopped liking what we do. Those guys and gals are the real heroes.
Chris: The OneUps are also very active in the concert scene. Can you outline some of your accomplishments so far? Do you have any gigs coming up?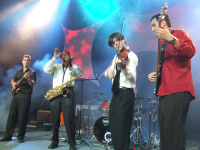 Mustin: The Penny Arcade Expo is our big blowout. Playing for thousands upon thousands of fans is nothing short of a miracle. We are very humbled by the offer to return.
But size isn't everything. We've had a really great time performing at conventions — most recently ColossalCon 7 in Ohio and the first-year AniMix in Killeen, Texas. Meeting all of the cool nerds and hanging out has been a blast. This band got its feet wet at the first MAGFest in 2002 and since then it's been a strange variety of shows, but we're starting to really get into the con circuit now and it's going to be a lot of fun for us and hopefully the fans.
As for future gigs, nothing's set in stone right now except for a local show here in Fayetteville on August 14th (Black Crowes after party!) and then PAX at the end of August. We'll probably see a lot of con announcements at the beginning of the year.
Chris: The OneUps have certainly raised the profile of its members, Anthony especially. Can you outline what other activities the members have been up to since the debut album?
Mustin: Everyone is busy. I've produced original albums for both Anthony and drummer Jared Dunn (Smooth Jazz and Piano Pop Vocal, respectively). William, classical guitar, is working on a solo album of Latin American music featuring arrangements and originals, which I'll be recording and producing. Tim stays busy teaching and studying finger style guitar, Greg plays in his local symphony, and I just stay busy working on the business of music. There will be plenty more from everyone in the future.
Chris: Moving on to other projects by OneUp Studios, you've put your past albums like Xenogears Light and Chris: You've also released four EPs lately. Is it ever difficult balancing these fun activities with the larger-scale projects at OneUp Studios? What is the future for the Bad Dudes?
Mustin: Well, the EPs you mentioned are pretty much the work of the Bad Dudes, my remixing troupe consisting of my video game music arranging friends. Someone (usually me) gets an idea for something and then I put out the signal and then the boys come through with their tracks while 8BITMAXIMO works on a cover graphic for the EP.
These projects usually aren't very difficult for us, aside from Super Dodgeball EP – No Balls, No Gloryfor which I assigned tracks by ethnicity / geographical location, thus forcing people to work on something they didn't pick from themselves. And that can be tough. But there's more coming in the future. I think there will be a pretty nice-sized project launching around Christmas time for a certain game…
As for albums, there are no more OneUp Studios albums slated at this time. OUS will serve as a record label for the band and probably myself.
Chris: You recently announced you were working on the solo album The World is Square for release around Christmas. What approach will the album take? Any hints on the track listings?
Mustin: I've never done a solo project, so this is pretty important for me to release a collection of my work. The album consists of only Squaresoft arrangements. And so far, each arrangement was arranged specifically for a different person in my life. There will certainly be some different takes on tracks that everyone knows and that everyone's arranged.
"Lonely Girl" is a particular favourite ("Final Fantasy VI – Terra"). It incorporates a static machine beat with flowing reversed piano, thick six string bass, nylon and electric guitars, and background vocals all performed by yours truly. There's also an arrangement of "Secret of Mana – Fear of the Heavens" which I made by switching back forth between three different keyboards lying on my floor, getting Tim Yarbrough to play acoustic guitar, and tapping a local friend, Jaclyn Kiah, for a soaring yet haunting vocal line. And there will be plenty of Chrono Trigger to look forward to. Almost everything is pretty laid back style-wise, coming from inspirations of Air, Zero 7, Nitin Sawhney, and others. There's also a little soul and R&B in there for good measure.
But I'm sorry to say that the build up to Volume 2 has really taken away a lot of the time that I was hoping to use to work on my album. I hope to be able to play catch up once Volume 2 is out and still shoot for a Christmas release, but it might be delayed. Inspiration and time are tough things to come by sometimes, but I hope for my fans that it will be worth the wait!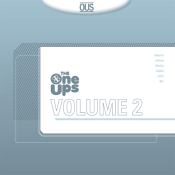 Chris: Sounds fantastic! Thanks so much for talking to us today. Do you have anything to say to all your present and future fans?
Mustin: Thanks so much to everyone who has ever bought one of our CDs, watched us on YouTube, seen us Live, bought a shirt — we just love all of our supporters and hope we will continue to take this music that we all hold sacred and twist it into something that you all will feel is a worthy homage. We love this music too, so we only hope we're doing the work justice and that it's enjoyable for everyone — not just the die-hard fans. Thanks for your continued support and we hope you'll cheer us on all the way to Volume 3 next year!
To learn more about Mustin's projects, please visit the official sites for OneUp Studios and The OneUps. The OneUps Volume 2 will be released on September 2.
Posted on August 1, 2008 by Chris Greening. Last modified on March 1, 2014.