Michael Huang Interview: Fantasy Reborn
Michael Huang is a multitalented musician. He is best known for his works on Fantasy Reborn, a Final Fantasy piano arrangement project. The project was recently revived after a two year hiatus and will be this source of an album release later this year.
In addition to this work, he's had roles on many other fan projects. For instance, he was a leading force behind GAME: Game and Anime Music Emotions. He also performed a special piano medley for Penny Arcade and runs Nobuo Uematsu's unofficial website.
As well as his full-time job and arranging role, he is a part-time video game sound designer. He has composed and created sound effects for numerous Western-developed titles, including Dweep. He also occasionally dabbles in film scoring.
Interview Credits
Interview Subject: Michael Huang
Interviewer: Chris Greening
Editor: Chris Greening
Coordination: Chris Greening
Interview Content

Chris: Since 2001, the Fantasy Reborn project has delighted Final Fantasy fans by offering piano arrangements from across the series. What inspired you to create the project?
Michael: Two things were really the catalyst for Fantasy Reborn. Back around 1999 I was visiting various video game remix sites for Final Fantasy music and I saw a glaring lack of piano arrangements. At the same time there was a CD out called "Piano by Candle Lights" by Carl Doy that basically took pop songs and other famous pieces and arranged them into piano pieces. I really enjoyed the album.
In my spare time, I was already doodling on the piano trying to arrange Final Fantasy music into piano songs. I thought to myself, someone should do a "Piano by Candle Lights" with Final Fantasy pieces and that's when a light bulb came on in my head and I started Fantasy Reborn.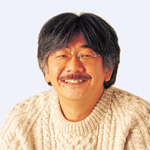 Chris: Over the course of Fantasy Reborn, you've created over 50 arrangements. What are your personal favourite arrangements of the set? Are there any that you aren't happy with?
Michael: My personal favorite is Final Fantasy IX's "Fairy Battle". That one has been well-received.
If I had to pick one that I am not satisfied with, it'd probably be Final Fantasy's "Prelude" reborn. I didn't do much arrangement and basically played it as written.
Chris: In February, you revived Fantasy Reborn after a two year hiatus. What inspired you to do this? What should we expect from the project in future?
Michael: In the two years hiatus of Fantasy Reborn, I received numerous emails asking me when the project is coming back. After two years I decided to revive the project partly to get back into arranging again and partly to release a Fantasy Reborn CD that I've been getting so many emails about.
For the future of Fantasy Reborn, I intend to expand beyond doing just Final Fantasy music. I will probably begin with another non-Final Fantasy Square title first. I'll also be doing non-piano arrangements, perhaps an update to an old Fantasy Reborn medley…
Chris: You have recently announced the album release Fantasy Reborn: Volume One. Could you give any details, such as a possible release dates and any items?
Michael: For release date, I am aiming for summer 2008, but it may get push back to fall 2008 if some licensing or unforeseen issues pop up. (Licensing is still in progress).
The CD will feature 15 tracks and 20 themes of Nobuo Uematsu's music, including medleys. Two piece that will for sure be in this CD are the "Prelude" and the "Final Fantasy" main theme.
Chris: Due to your role on Fantasy Reborn, you were asked by Penny Arcade to arrange a special Final Fantasy piano medley. How did you manage to fit so many melodies into one piece? How did the performance go?
Michael: For the medley "Melodies of Nobuo Uematsu", I wanted to choose pieces that Final Fantasy fans will recognize as well as some other more obscure songs that some fans might not. My process for writing my medleys have always been: 1) Choose a list of pieces to use, 2) Attempt to jam them together in a way that works. Crude, but it works!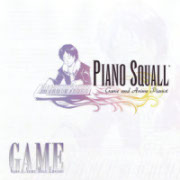 The concert piece was performed live by the talented Conney Lin. It was great to hear the applause after the performance ended on the PAX DVD.
Chris: Recently, you had a large part in Michael Gluck's GAME: Game and Anime Music Emotions. What were your roles on the album and how pleased are you with its reception?
Michael: I produced, mastered, and recorded the CD. I also did some arrangements and, for the bonus battle track, wrote a light composition. I am very pleased with the success of the CD, especially given it brought over $10,000 to the National Multiple Sclerosis Society. I hope the CD continues with its success.
Chris: You are also the webmaster of NobuoUematsu.com What made you decide to form such a site? Have you ever had direct contact with Nobuo Uematsu about it?
Michael: I became a fan of Nobuo Uematsu ever since I played Final Fantasy IV on the SNES. When my family first got internet access back in 1997 I started to look up Nobuo Uematsu on search engines and did not find much info other than a few pages and some fan interviews. I decided to put up a fan page that gather all the info on Nobuo Uematsu from the web where fans can come and find info about him.
The fan page started hosted on a free web server (xoom). A year later, when I decided to purchase the domain name michaelhuang.com, I figured I might as well purchase nobuouematsu.com as well given it was available.
It might seem strange to you, but I have not had direct contact with Nobuo Uematsu. I think I have never tried to contact Uematsu-san because I hold him in such high esteem that I am afraid I may act foolish when I do meet him in person.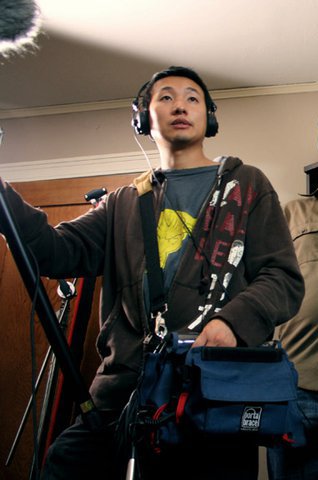 Chris: The bulk of your fan projects are based on Final Fantasy. Besides this music, what other video game music do you listen to? Are you pleased with how the industry is developing?
Michael: Truthfully, besides Final Fantasy music, I don't listen to that much game music other than the occasional games that come my way (Mass Effect, Oblivion).
I listen to a fair amount of film scores (Hans Zimmer, James Newton Howard, Harry Gregson-Williams), classical music (Chopin, Debussy), and tunes from older eras (Burt Bachrach, Leon Russell). My favorite pieces at the moment are "Je Crois Entendre Encore" by Georges Bizet and the Nerdcore rap song "Gigaton Punch" by the talented Turbo.
About the current game music industry, I am glad to see that it's getting more and more accepted and legitimized. However, I am also noticing that a great many soundtracks, even though are recorded brilliantly, aren't memorable. I am afraid I don't remember any of the music as soon as my console's turned off…
Chris: Though you're best known as a fan arranger, you've actually been a professional game music composer for much longer. Could you tell us how you entered the industry and maintained a high profile since?
Michael: I consider myself more of a semi-pro. I still have a normal day job and do music mostly as a night job.
When I was in college, I used to post my MIDI compositions online and one day got an offer to score an indie PC game called Dweep by Dexterity Software. That game became an indie hit and other work offers followed by word of mouth and by my exposure from composing for Dweep.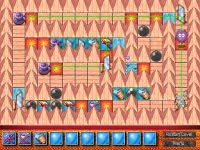 Chris: During your time as a video game composer, you've worked on well over 50 titles. What would say are your strongest and more popular scores are? What achievements are your most proud of?
Michael: I don't know about popular, but the one that got me the most attention were Dweep, the first title I scored.
I am most proud of the work I done on the Professor Fizzwizzle series of games by Grubby games, which was nominated by the Independent Game Festival for audio awards two years in a row (2006, 2007).
Chris: As well as being a composer, you've had experience as a sound effects designer, voice clip producer, and even a ringtone producer. What sort of technical expertise and equipment is required? Do you find these roles as creatively fulfilling?
Michael: For sound design, I have a mobile recording rig that I bring with me when I go out to the real world to do location recording. After recording is done, I bring all my recorded sound back to my home and all my editing, then, are done on my PC running Sound Forge and SONAR.
Technical skills for sound design required are the basis of compression, EQ, noise reduction, and some audio editing. Also, thorough knowledge of audio design software and plugins such as Sound Forge, Vegas, Audition, Waves Plugin, Pro-Tools, etc. are needed.
I find these roles very creatively fulfilling as I get to do something different from composing music, but still audio related.
Chris: Your role isn't exclusively limited to video games as several films are on your resumé. How does your experiences film scoring differ from your video game projects? Would you like to make a big impact on the film industry one day?
Michael: Scoring videos / film is more restricted since you are confined to the rhythm of the film. In film, you are composing music for a moment in the film which are dictated by the rhythm of the film story. However, in video games, you compose for the general mood of the scene or level that may last anywhere from seconds to minutes depending on the player's decisions.
I don't know if I like to make a big impact in film industry one day. I am just trying to make money doing what I love: writing music and making sound.
To learn more about Michael's projects, please visit Fantasy Reborn, Nobuo Uematsu's Unofficial Website, and Sonic Expression. Thank you to Michael for taking the time to conduct this interview.
Posted on April 1, 2008 by Chris Greening. Last modified on March 1, 2014.