Mega Man series receiving deluxe edition vinyl
Last year, the Mega Man series made its LP debut with Mega Man: The Best of Mega Man 1-10 from vinyl record label SPACELAB9. In response to fan demand, the label have now decided to make deluxe vinyl edition called Mega Man: Best of Mega Man 1 – 10 Mega Pack Edition. Featuring a track listing hand-picked by the Capcom Sound Team, the album features music from the most memorable moments of the game franchise from 1987 – 2010.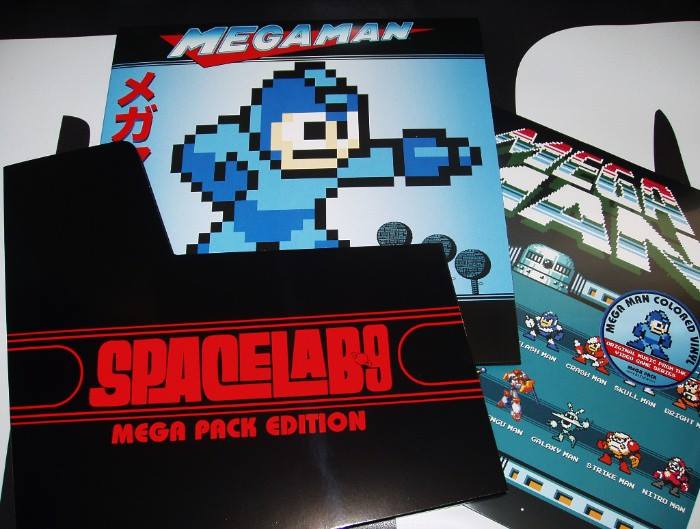 This Deluxe Edition LP is available in multiple colored vinyl variants based on key level bosses chosen by fans via social media poll, as well as one for the man himself. Packaged in a full color jacket with a full color inner bag featuring many action shots from the game, the limited "Mega Pack" edition also includes a bonus 18" x 24" poster and a full color sticker, and is housed in a vintage NES-styled slipcover.
Quantities are said to be very limited and will be offered on a first-come, first serve basis at the label's official site beginning Thursday, January 28th at 1pm EST.
Posted on January 16, 2016 by Chris Greening. Last modified on January 22, 2016.