Masayoshi Soken Interview: Heavensward and Beyond
Masayoshi Soken has been the subject of many accolades for his soundtrack for Final Fantasy XIV: A Realm Reborn. In Final Fantasy XIV: Heavensward, Soken continued his role as main composer, crafting an equally impressive soundtrack to tell the story of the Dragonsong War. 
In our second interview with Masayoshi Soken, he provides an insight into his thought process for the music to the first expansion, Heavensward, reflects on the official arrangement contest he held, and gives a sneak peek into the music for the upcoming expansion Final Fantasy XIV: Stormblood.
Interview Credits
Interview Subject: Masayoshi Soken
Interviewer: Don Kotowski, Emily McMillan
Editor: Don Kotowski
Translation & Localization: Square Enix
Coordination: Square Enix
Interview Content
VGMO: Masayoshi Soken san, thank you for speaking with us again. Now that Heavensward is nearly complete as an expansion, can you reflect on the overall process in creating the music for this expansion, and any particular inspirations you had while composing
Soken: The Dragonsong War, one of the pillars of the Heavensward story, took place over the course of a thousand years—a very long period of time not easily contextualized by humans. I used this tragic story between mankind and dragon as the basis of my imagery when creating these songs. I feel that we were able to express a unique atmosphere that felt very somber, yet at the same time majestic, throughout the entire expansion.
During the creation period of the music for Heavensward, our team was also working on a number of other concurrent projects: compiling an original soundtrack, preparing for and promoting Fan Festivals and other events, creating arrangement albums and trailers, and so much more. Due to this, I feel that I wasn't able to take as much time as I had would have liked to in composing the Heavensward music, and I was always working under the pressure of my deadlines. However, I do believe that despite all of this I was able to create a product that was enjoyable to work on, and one that also adhered to the quality required for the title.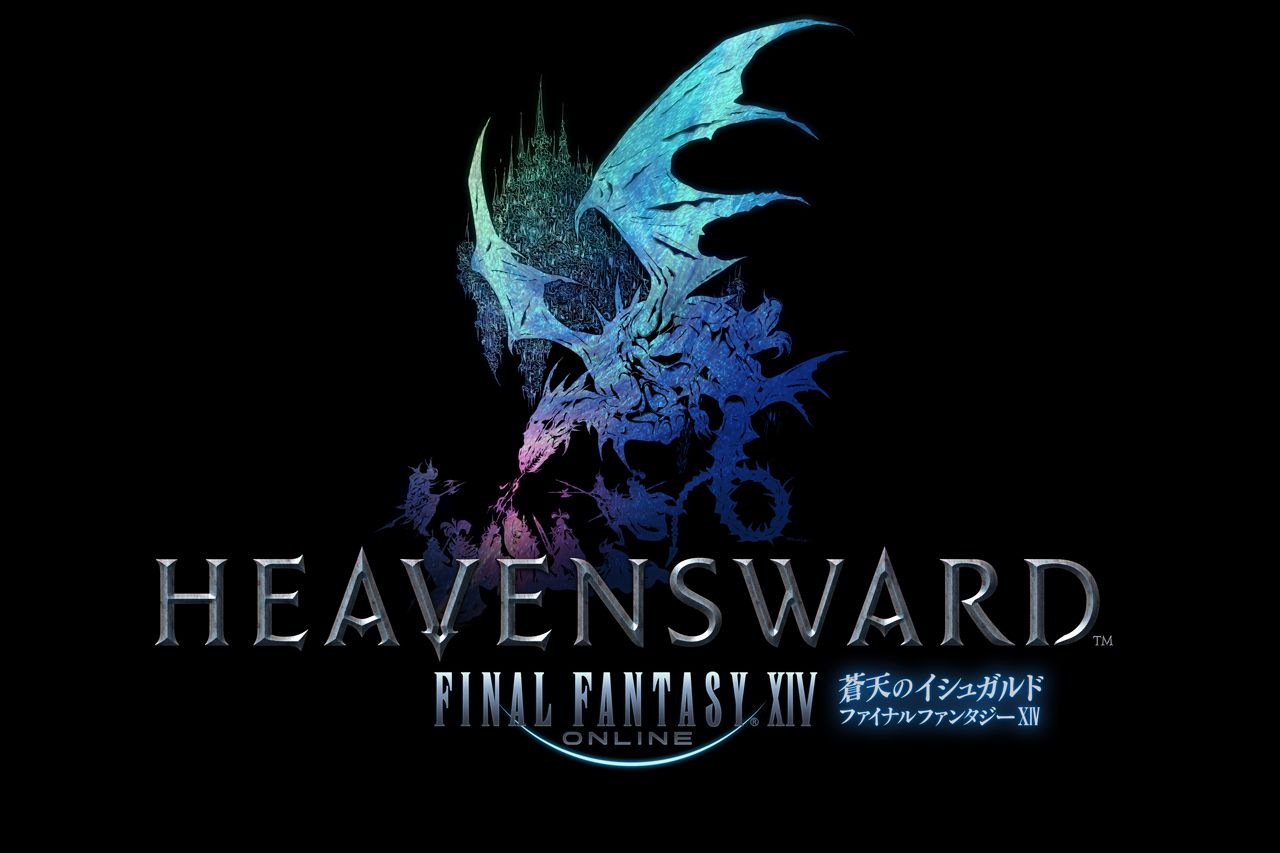 VGMO: In our previous interview, you were still working on the music for the initial launch of Heavensward. At that time, you mentioned that you were trying to make each instrument have a specific purpose. Could you elaborate on the reason behind your selection of instruments in these tracks (e.g. bagpipes for dragon areas, piano for night time, etc.)?
Soken: The landscape of FINAL FANTASY XIV is always changing in real time as you play, and we have made an effort to ensure that the sound design follows this changing landscape in real time as well. We consider sound design in relation to the gameplay experience to be very important, so, for example, a grand song that is played with a full orchestra during the daytime needs to shift to a more somber melody played on a piano once game time shifts to night. I also paid careful attention to what kind of instruments may be indigenous to particular locales. The towns within the city states of Eorzea are often divided into sections, such as a new town and old town. The city of Ishgard is split between an upper area (The Pillars) and lower area (Foundation). Until now, we did not differentiate the music between areas like these within a town, but for Heavensward, we took on the challenge of preparing individual music pieces for each section.
In order to clearly define the unique imagery in both the majestic stonemasonry of Foundation and the grandeur of the Pillars—the area in which the upper class reside—we created two different songs for each area that incorporated the same melody. We utilized the French horn and pipe organ as our main instruments for the Foundation theme, while the theme for The Pillars used the cembalo and violin. Adding character to the music using instruments that tie closely with a location was something I was very conscious about. Furthermore, there is an instrument on which we placed a heavy emphasis for all of Heavensward: the piano. Use of the piano ranged from beautiful melodies while adventuring in the field, to the forceful bass notes pounding during the Knights of Round battle. In this way, we added character to key instruments depending on how sound interacted with gameplay, whether that be instanced or field content.
VGMO: The Primals are a major part of the story in Eorzea. In this particular expansion, and to some degree towards the end of A Realm Reborn, the music for a majority of the Primals started to incorporate vocals. What brought about this musical direction, and could you elaborate on your thought process in creating the tracks for each Heavensward Primals (Ravana, Bismarck, Sephirot, Sophia, Zurvan, as well as Alexander)?
Soken: In any FINAL FANTASY title, I believe the relationship between the player and summons within battle is a very important element—for FINAL FANTASY XIV, this would be the players' battles against the Primals. When considering how to approach making such an important battle memorable, I came to the idea of including songs with vocals. I decided that the lyrics would be specific to the primal, and the music would fall in line with what the player experiences in battle. Each Primal's song is very carefully thought out in great detail, and every time gameplay adjustments are implemented [during development], the music is also adjusted. We put a lot of work into each of these songs and how they fit with the game experience. Honestly, if I were to write out all the details for each song, it would turn out to be really long. So, I'm going to write down some quick bullet points:
Ravana: War God (a martial artist full of brawn), waltz (imagine a martial artist enjoying a good fight as butterflies flutter around), THE manly man (in a deep voice)!
Bismarck: Aerial fight, exhilaration over elation, the beauty of the battle.
Sephirot: A gargantuan enemy looming before you, weightiness/excitement/intensity.
Sophia: Mystical, goddess, splendidness, mystery, evanescence.
Zurvan: A nostalgic, classic "game music" track from the good old days, an impending threat.
Alexander: Steampunk-ness! (as much as it could be expressed within the realm of FFXIV), clockwork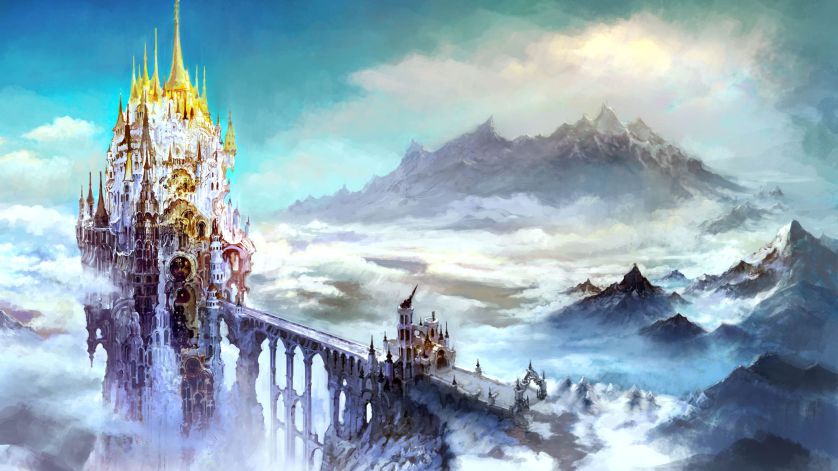 VGMO: After the release of Heavensward, you announced a contest where participants were to submit arrangements of "Night in the Brume." What was your inspiration for the contest, and what was the experience like to hear all of the covers from your fans?  How long did the whole process take?
Soken: From time to time, I've seen FINAL FANTASY XIV arrangement pieces submitted by players, and each of them were very high in quality. You could tell their love for FFXIV filled their creations. I was very curious to know what kind of pieces would be submitted if we were to do an official arrangement contest, so that's what prompted us hold one.
To tell you the truth, I thought we would only get about 10 to 20 entries, but people from all around the world sent in their songs and we ended up with a nearly 200 songs. I was extremely surprised, but at the same time I was truly happy that there were so many people around the world who took interest in game music.
On a day to day basis, I'm just at my desk, plugging away making songs and making sound effects, you know… but I listened to all of the entries. Moreover, I listened to them multiple times, repeatedly. Because I was listening to about 200 songs over and over, I had to frequently pause my own work while I was sorting through the entries. Even then, it took me about three weeks to finish. All of the pieces were really wonderful, and so often times I would be so moved that I would cry while listening to the submissions… this was an unforgettable contest for me.
VGMO: Out of everything you composed for Heavensward, which was your favorite theme or piece?
Soken: I would say "Revenge Twofold," which was used for boss fights in instanced dungeons from 3.4 and onward. It was originally created for the Nidhogg battle, but as we pursued sound design that matched gameplay experience, we had to scrap this song [for that battle]. When Patch 3.4 was in development, there was a direct request from the game designer to use this song, and so we were able to bring it back for 3.4.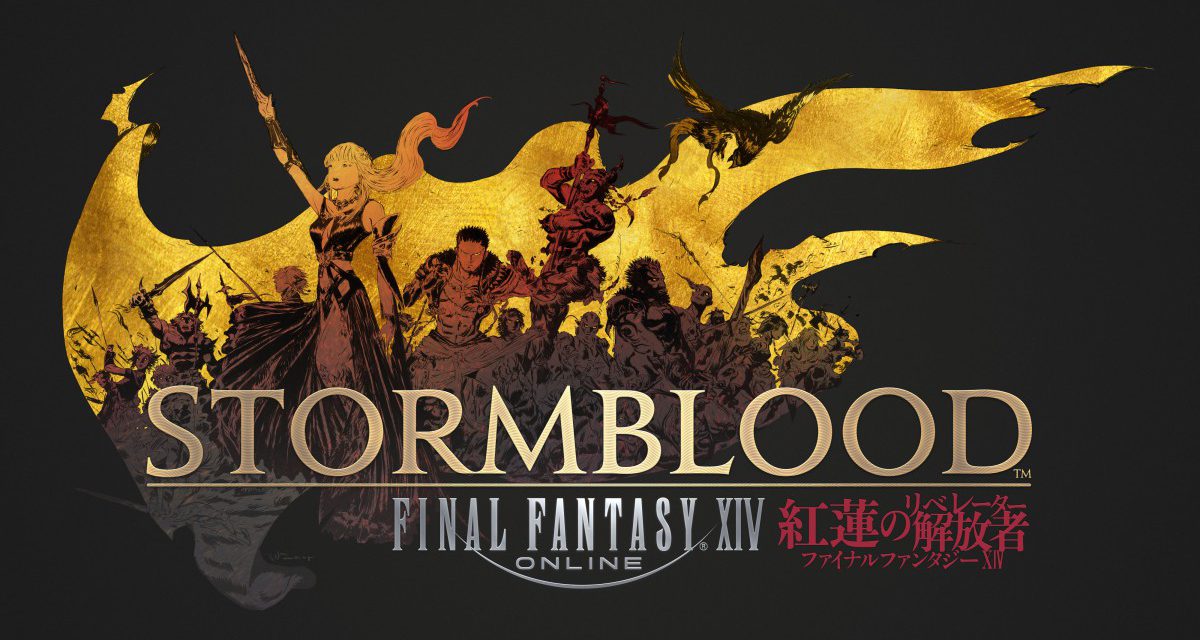 VGMO: Lastly, in the reveal trailer for Stormblood, there was a heavy focus on percussion, and as we've seen from your previous work, you place a heavy emphasis on the specific instrumentation and styles used in each theme. Can you tell us about the musical direction you are taking with your Stormblood score, which seems like it will be very different from Heavensward?
Soken: A major pillar for songs included in Stormblood is the idea of "militant advance and invasion." When hearing the phrase "militant advance," one tends to imagine a force moving forward in their march, but for those on the receiving end, it is "encroachment." I would like to express this contrast in various ways as I create the music. Also, this time I'm incorporating many Asian-type instruments in order to express the cultural climate of the land. We're preparing many sounds and tracks to bring even more excitement to everyone's adventures, so we hope you look forward to it!
Fans can purchase the Blu-ray discs dedicated to Final Fantasy XIV: Heavensward's music at Square Enix's online store: 
Heavensward -Final Fantasy XIV Original Soundtrack
The Far Edge of Fate -Final Fantasy XIV Original Soundtrack
Final Fantasy XIV -Duality-
Posted on May 8, 2017 by Don Kotowski. Last modified on June 20, 2017.