Manami Matsumae solo and tribute albums announced
Mega Man's original composer Manami Matsumae has enjoyed a spectacular comeback since she joined record label Brave Wave. In a few short years, she has featured on everything from high-profile indie scores like Shovel Knight and Mighty No. 9, to collaborative original albums like World 1-2 and In Flux. Her return to fame isn't going to stop there: two new albums dedicated to the composer were announced at Paris Expo 2015.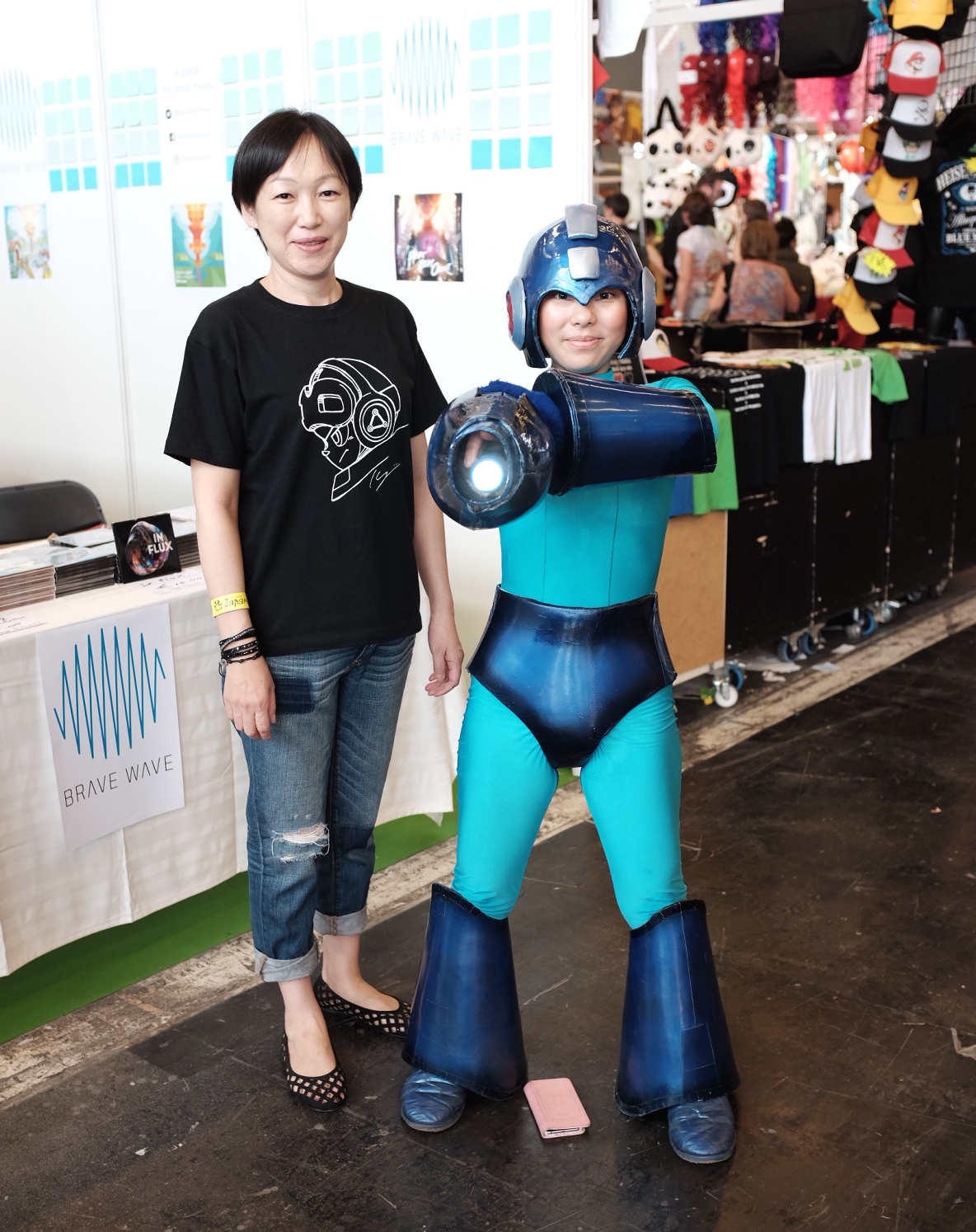 It has been announced that Matsumae is working on her first ever solo album. The album promises to "feature Matsumae's signature technique of catchy, memorable tunes that people of all ages and backgrounds can enjoy". In deciding to create a solo album, Matsumae says, "It's a shame I couldn't get in touch with fans from around the world during my first decade as a composer. I see this solo album as a way to make up for lost time, so I hope everyone is looking forward to it!" The album will be released by December 2017, 30 years after the release of the original Mega Man.
While this album is in the works, Brave Wave will collaborative with artists across the world to produce an album celebrating her legacy. The tentatively-titled Manami Matsumae 30th Anniversary will feature renditions of up to 12 songs composed and selected by Matsumae herself as her all-time favourite compositions. The participating artists, which includes other composers from the Brave Wave lineup and others influenced by Matsumae's work, will be revealed in the coming year. The remix album will be released in 2016 ahead of the solo album.
Posted on July 7, 2015 by Chris Greening. Last modified on July 7, 2015.