Luke Esquivel (aka A_Rival) Interview: Street Fighter x Mega Man
Today, Capcom released the action game Street Fighter X Mega Man as a free download. The Blue Bomber serves as the protagonist of this 8-bit action game and will face mainstays of the Street Fighter series as bosses. Luke Esquivel (aka A_Rival) created the 8-bit soundtrack for the game, blending Mega Man and Street Fighter tunes in a unique manner.
In this interview, A_Rival discusses how he approached the music for Street Fighter X Mega Man and provides samples of his work. As part of a wider focus, he also reveals his background and influences, reminisces about his role on Super Street Fighter II Turbo HD Remix, and discusses what inspired his chip-hop album 8-bit Pimp.
Interview Credits
Interview Subject: Luke Esquivel (aka A_Rival)
Interviewer: Chris Greening
Editor: Chris Greening
Coordination: Chris Greening
Interview Content
Chris: Hi Luke, thanks for speaking to us today. First of all, could you tell us a bit about yourself and your background? What first got you into music and gaming?
A_Rival: Mine's a common story: I grew up playing the NES and fell in love with the melodic richness of that era's music, which I later found out was composed primarily by Japanese college students. To this day, I consider these works to be the most important. I didn't grow up being educated musically and wasn't in any high-school bands; all of my music stuff started after I graduated.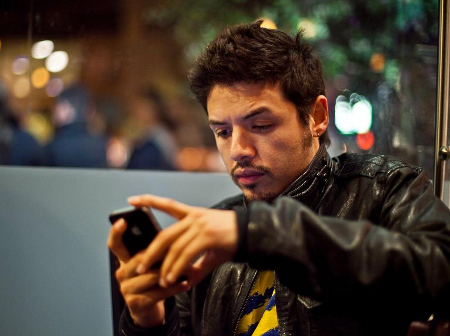 Chris: You're one of the pioneers of chip-hop, known for blending NES-style chiptune sounds with rapping. What classic game soundtracks inspire you? And what artists have inspired your love for hip-hop?
A_Rival: Oh man… my favorite NES soundtrack is Life Force for the NES (Salamander for all other regions)… I am a sucker for anything Konami-related from the 1980s. Capcom is another huge favorite, of course — Bionic Commando, Strider, and Mega Man 2 come to mind — along with Metroid, Blaster Master… The list really goes on for a while! Favorite rappers? Busta Rhymes, Common, Mos Def, Del the Funky Homosapien, Guru, House of Pain, the Dre camp… can I just say real hip hop? 😉
Chris: You've been remixing game music for over a decade, as a long-term contributor to OverClocked ReMix and even the Project Majestic Mix albums under the alias AE. Could you tell us more about these? Do you look fondly back at these works?
A_Rival: Definitely! It was just for fun, but arranging other artist's music taught me a great deal about song structure and how my favorite melodies work. I still think the production of those tracks were OK for the time, but suck now!
Chris: You were also extensively featured on Super Street Fighter II HD Remix, where you created the menu, Chun-Li, Blanka, and Akuma remixes. We'd love you to share your memories about this project. What was it like to experience your first professional gig as a game musician?
A_Rival: It wasn't the smoothest process, but I was glad to be a part of it. I think, out of all of those, the Akuma theme was my favorite; I imagined Akuma being a mechanized ninja robot that didn't look as small nor as stupid as Cyber Akuma. Honestly, I'm not happy with how the menu theme was used, as I think people got really tired of the song! But working with Prozax (Dan Orosz) was amazing. What's interesting is that I never really intended to be a game musician, and still don't really consider myself one. I've sort of half-assed my way into gigs. *heh*
Chris: At some point, you transitioned from making more typical game music remixes as AE to writing chip-hop as A_Rival. Could you tell us about this process? How did you first conceive your chip-hop sound?
A_Rival: Actually, the whole chip-hop thing was never intended to be a full project. I did a gig with Virt and Prozax; the response was so good that I decided to make an album. Prozax actually suggested that I just rap over chiptunes I'd made, which was funny since I hadn't made any before that.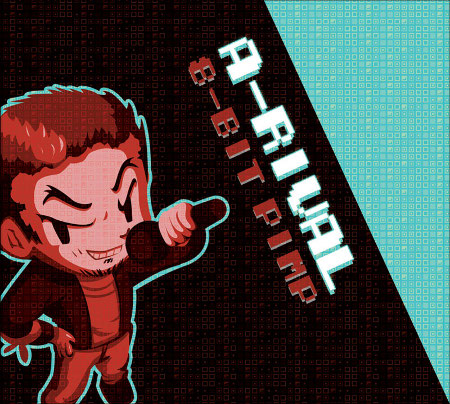 Chris: 8-bit Pimp is the culmination of your chip-hop work to date. Could you tell us more about the concept of this album? What inspired your decision to feature original chiptunes as opposed to classic remixes like your other work?
A_Rival: The album was both a love letter to the video games I hold so dearly to my heart and a f*** you to some of the terrible *nerdcore* rappers in the scene! I decided on original music because I honestly think it's pretty corny to sample NES games, even though one of my favorite rappers in this scene does just that!
Chris: Let's talk about the technological side of your music. How do you create the chiptune sounds of such releases? Are you aiming for authentic NES sounds or something more in their essence?
A_Rival: 100% authentic. I get sincerely perturbed when the authenticity of a sound is ignored. If you're not going to go all the way emulating a past sonic quality, why do it at all? My NES songs will all play on a real NES (including the NES sounds used on 8-bit Pimp).
Chris: The lyrics of 8-bit Pimp were described as "raw yet polished" on this very site. How did you achieve this? Do you ever free-style or are most of your songs the products of much consideration and refinement?
A_Rival: A lot of it is sort of a controlled freestyle. Sometimes I write on a (word)pad. Other times, I will sit with an audio recorder and record my ideas linearly, and when they're all down, re-arrange them into a more coherent order. Conversely, some songs took a few months for the lyrics/concept to fully materialize.
Chris: You've also become something of a regular at MAGFest and PAX East over the years. What draws you to such festivals? How does performing your music live compare to studio work?
A_Rival: I really love video games. I cannot BEGIN to stress that enough. MAGFest is the best con in the world, period. I think it has to do their focus being entirely fan-centric. Performing music live is a blast; there is absolutely nothing like feeding off of a crowd getting down to your music. If anyone has a chance to play original material on stage… get to it!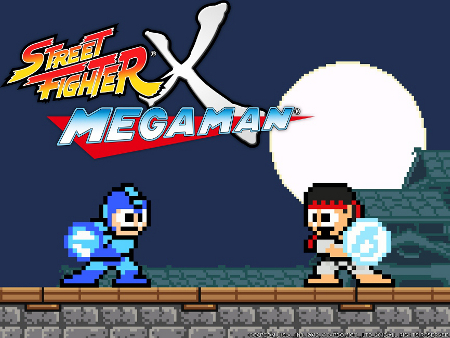 Chris: Moving onwards, you penned the soundtrack for the newly released crossover Street Fighter X Mega Man, your second Capcom-published project. Could you share the story of how you became part of this project? What does it feel like to be part of it?
A_Rival: Wow… I actually messaged SonicZH on YouTube, asking to be a part of it way back in 2009/2010. Back then, he had another musician doing work with him. I blew him away with the first song I sent to him and he fulfilled my request to be the full-time musician. Work on the game slowed due to his schooling, but after a year and a half or so, he shared with me that the project had been picked up! I feel like I am EXTREMELY lucky to be able to contribute work to a project like this. There has been nothing but love from start to finish.
Chris: The soundtrack will feature 8-bit remixes of Street Fighter and Mega Man favourites. Could you share with us what sound we should expect? Are the remixes significantly different to their originals?
A_Rival: Whenever possible, I tried to mash up a Mega Man theme to a Street Fighter theme. Other songs, I used elements from various Mega Man songs in order not to break the cohesion of the original soundtrack. Ryu's theme seems to be a big favorite with the fans! The arrangements themselves have more of a Mega Man flare to them, and some themes I altered quite a bit to be more… Mega Man-ish! I based most of the sound around the first two Mega Man games, but I also delved into Mega Man 3 a bit, some 4, and even 5! I made sure never to stray too far from recognizability.
Chris: And did you pen any brand new compositions for this title?
A_Rival: The Wily Map theme and the beginning of the Ending Theme are original compositions, and there are original sections in several of the songs.
Chris: With Street Fighter X Mega Man just released, listeners are curious about what else we should expect from you in future. Are you preparing any follow-up to 8-bit Pimp? Have you penned any new remixes of game music classics?
A_Rival: I don't think I will follow up 8-Bit Pimp — it satisfied that itch inside of me and I'm ready to move on! I will be working on several new video game remixes along with my new band project Super Square.
Chris: Many thanks for your time today, Luke. Is there anything else you would like to say about your works? Do you have any message for your fans around the world?
A_Rival: Love, love, LOVE whatever you love with reckless abandon. I have insane respect for the embarrassingly enthusiastic. Being able to be excited about things is what got me where I am! Enjoy the music.
The official soundtrack for Street Fighter X Mega Man is available as a free download on A_Rival'sBandcamp now.
Posted on December 10, 2012 by Chris Greening. Last modified on February 26, 2014.