Jeff Broadbent Interview: Shaping the Music of Anteria
Last time we spoke with composer Jeff Broadbent, he told us about his background as a composer, and his work on Dawngate in anticipation of its release. Since then, he has been busy working on the score to Champions of Anteria, Ubisoft's RTS game featuring a range of champions with elemental weaknesses and strengths that the player takes advantage of to win each field.  
In this email interview, we spoke with Jeff Broadbent about his work on Champions of Anteria, and the unique approaches he took in composing the themes of this game. He also discusses the Eastern styles that often show up in his music, even making an appearance for Anteria, and the musical influences that have shaped his work as a composer.
Interview Credits
Interview Subject: Jeff Broadbent
Interviewer: Emily McMillan
Editor: Emily McMillan
Coordination: Greg O'Connor-Read
Interview Content
Emily: Congratulations on your latest release! What brought you on board with the Champions of Anteria score?
Jeff Broadbent: Thanks very much! Having worked with Ubisoft before, I was asked to audition for the game. They liked the demo I created a lot, and based on this I was selected to compose music for the game.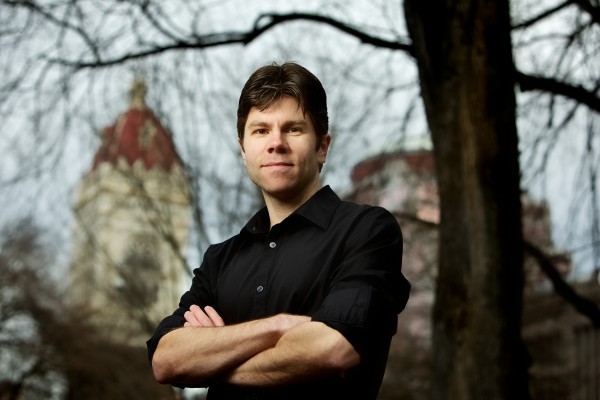 Emily: This is not your first time working with Ubisoft – how do you think your compositional style has evolved since you scored I Am Alive, the very different 2012 post-apocalyptic survival game?
Jeff Broadbent: I'm hoping that as time goes on, more of my personal compositional style can shine through in the music. That being said, I Am Alive was a very different game, requiring a modern sound design-based score, whereas Champions of Anteria uses full orchestra, choir, and soloists to present a more traditional thematic and melodic score.
With each project I work on I learn new things – in particular with Anteria, while scoring the cutscenes, I was reminded of the importance of using melodic motifs to represent specific characters and plot devices. I Am Alive was an exploration in sonic design and understatement – avoiding the use of traditional instruments and "painting" compositionally in broad strokes rather than specific melodies and themes.
Emily: Last time we interviewed you at VGMO, we asked you about the Eastern influences in your score to Dawngate. Some of those influences seem to have made their way into Anteria as well. Can you tell us about how you first started using these sounds? Do you see it at all as being a "trademark" sound of yours?
Jeff Broadbent: One of my favorite film composers is Joe Hisaishi, who has scored many of the Studio Ghibli films (Princess Mononoke, Spirited Away, etc.) as well as the wonderful video game Ni no Kuni. When I first saw Spirited Away, I was captivated by the music – I love the way Joe blends the Western orchestra with Eastern harmonies and melodies as well as traditional Eastern instruments. After seeing the film I went home and learned some of the main melodies by ear. Ever since then I've been an avid fan of Joe's work, including finding an orchestra score book of the Totoro film which I've analyzed note-for-note!
These Eastern influences come out in my music; I tend to favor various Eastern devices such as whole-tone bass movement, pentatonic scale variants, and if applicable, quartal harmonies. They help give an exotic quality to the music.
Emily: What draws you to these Asian influences, and what brought you to include them in Anteria as well?
Jeff Broadbent: I think what draws me to these Asian influences is a love of Eastern culture in general and the different emotions they can evoke. I had the chance to visit Japan earlier this year, and I visited a few cities in China last year; I'm always impressed by the rich culture and history of these countries. The East has a large body of music works which are less studied in Western music schools – typically a Western composition student will study works by European and sometimes American composers, but not touch much upon works by Eastern composers. While in university, another Eastern composer I grew very fond of was Toru Takemitsu, a Japanese art and film music composer. These influences definitely play a role in my own composition.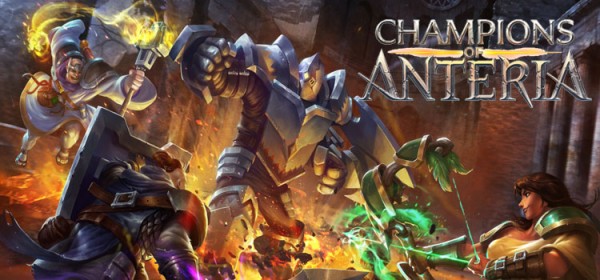 For Anteria, because of the medieval theme of the game, the music could not be overly complex or sophisticated. As such, I found using some of the Eastern devices, such as pentatonic melodies and simple harmonic bass movement, to be applicable.
Emily: Much of your music on this soundtrack leans towards the heavy strings-and-percussion aesthetic with Middle Eastern and Asian influences; however, one of the final tracks of the album, "*Evil Laughter* and "*Screaming*", deviates a bit from this, with a bit more atonality going on. Can you tell me about your approach writing this track? Even the title strays from the patterns of this soundtrack!
Jeff Broadbent: This was a fun track to compose! It actually was created for dungeon areas of the game, where undead creatures dwell. Because of the undead quality of the monsters, I thought an atonal approach, blending various string tremolos, brass bends, men choir chants and bowed metal percussion would be effective. It helps give a contrast from the brighter wilderness areas of the game.
While studying composition in university I actually composed quite a bit of atonal art-style music, which avoids the use of typical harmonies, so I'm very familiar with this idiom. I'd love to compose more of this atonal music for video games!
Emily: One of my favorite tracks was "Far From Lifeless," which really showcases the live instruments and your own musical styles. I also love how the melodies of the soundtrack are worked into different settings like this. Where did you come up with the themes for this score?
Jeff Broadbent: This music track accompanies the tribes of the Dune Queen and the desert regions of the game. This was an opportunity to compose some music with Middle-Eastern influences (use of the duduk, ney flute, wide violin section melodies, desert-style percussion, etc.)
When thinking about the music for the desert regions of Anteria, I sought to conjure a grand and sweeping musical landscape to accompany the desert scenes.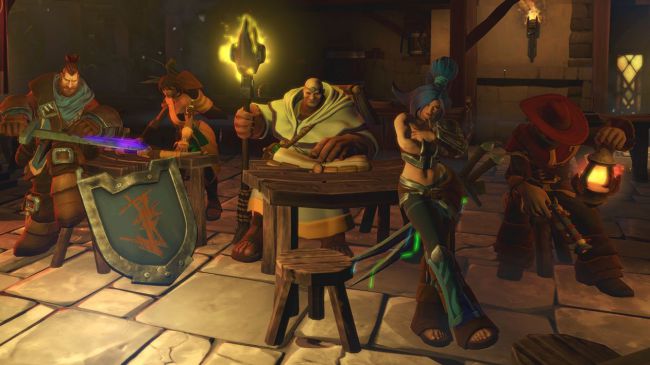 When I compose themes, I generally sit at the piano and play around with various melodic motifs and ideas. Sometimes I will hum a melody to myself, and then transcribe it to paper. Afterwards, I'll refine the melody, making sure it has strong, clear and memorable motifs, and will then proceed to fully orchestrate it.
Emily: You created a unique system with the soundtrack where specific instruments represent different characters in the game. How did you decide to approach it like this?
Jeff Broadbent: This was actually a great idea by Stefan Randelshofer, audio director for the game. Stefan's plan was to have different instrument groups assigned to each character/champion in the game – depending on which champions are in your party, different instruments of the soundtrack play. For example, the knight Vargus is represented by brass instruments, the priest Anselm is featured with mens' choir, desert archer Nusala uses Middle-Eastern wind instruments such as duduk, ney flute and Oona the warrior has a variety of fast hand percussions.
Emily: Did this approach bring any unexpected challenges or opportunities to the composition process?
Jeff Broadbent: Compositionally it was a fun challenge, because each in-game music track needed to have all the various champions' instruments present, but also various combinations of the instruments (based on the champions present in the player's group) needed to work well together. So the mixes were full and detailed, but the individual instrument units needed to work well in various combinations.
Emily: When did you find out that you would have access to the Budapest Symphonic Scoring Orchestra? Did this affect the instrumentation you used in the score?
Jeff Broadbent: I knew early on that we would be recording with some live orchestra, choir, and soloists, which I was very happy to hear =) This can affect the instrumentation and composing process – for example, in the "Far From Lifeless" music track (which accompanies the desert regions of the game) I knew that some live violins/viola section melodies would sound great live, so I composed using this instrument group. Many of the ambient music tracks feature live solo horn and flute, so I composed a fair amount of material for these solo instruments, knowing that they sound great when performed by soloists.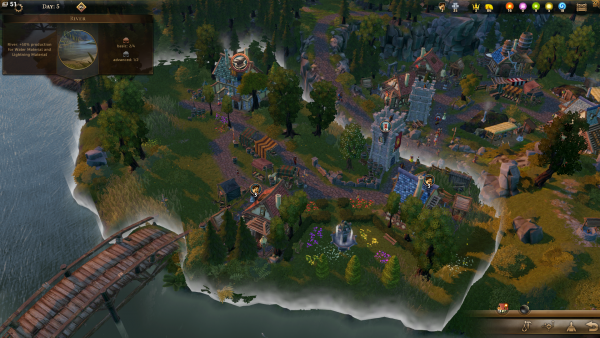 Emily: What else would you like to tell our readers about your latest soundtrack release?
Jeff Broadbent: I hope that they enjoy the variety of music found in the soundtrack. There is a lot of musical content in the score including aggressive action music, thematic material and subtle ambient music to accompany exploring the wilderness.
In addition, the cutscenes within the game have unique musical content, with various themes and melodies representing the different characters of the game.
Overall, I hope that the album can be an enjoyable listening experience, and a colorful musical accompaniment to the fantasy world of Anteria.
Posted on September 13, 2016 by Emily McMillan. Last modified on September 13, 2016.