Jason Paul Interview: Developments of PLAY! A Video Game Symphony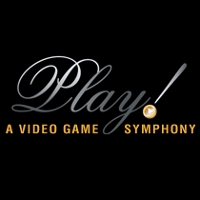 After a difficult year from PLAY! A Video Game Symphony, producer Jason Michael Paul asked to talk to us openly about his direction for the tour. He discusses issues such as concert cancellations, organiser departures, and the delayed and criticised CD release. However, he also provides hope for the future by declaring a continued commitment to the tour with new dates in Salt Lake City and Eugene.
Aside from PLAY! A Video Game Symphony, Jason Michael Paul was the force behind the highly successful Dear Friends series of Final Fantasy tours and its spinoff More Friends. Away from the video game concert sector, Jason Michael Paul's accomplishment include advertising Square Enix at E3, producing the short film Life Lines, and staging concerts for the Three Tenors.
Interview Credits
Interview Subject: Jason Michael Paul
Interviewer: Chris Greening
Editor: Chris Greening
Coordination: Chris Greening
Interview Content
Chris: Thank you for talking to us today, Jason Michael Paul. After a long hiatus, it appears that PLAY! A Video Game Symphony will return next month. What inspired you to revive the tour with this date? Is this a confirmation of your long-term commitment to the tour?
Jason Michael Paul: My pleasure. I am as committed to this show now as ever before. As long as there is a demand for video games and an appreciation of video game music we will continue to do shows. Currently we have shows booked into 2011.
Chris: PLAY! A Video Game Symphony is often regarded as one of the most pioneering concert tours. What do you feel have been the main innovations and successes of PLAY!? Do you believe it was also partly a global expansion of existing models in Japan, Germany, and Australia?
Jason Michael Paul: PLAY! is the creation of a lifelong passion. It is regarded as such because we sacrifice bottom line for the integrity of the production. It features full orchestra, choir, grammy award winning conductor, big screens, special guests, composer participation, special guests, and original compositions by some of the greats.
I think that my track record of VGM (Dear Friends, More Friends, PLAY!) are all original. I believe that I have created this with the help of some of the greatest contributors that VGM has seen. I believe that I created the model and others are merely copying it. Many forget that 2004 saw the birth of this phenomenon with Dear Friends. I produced this solely.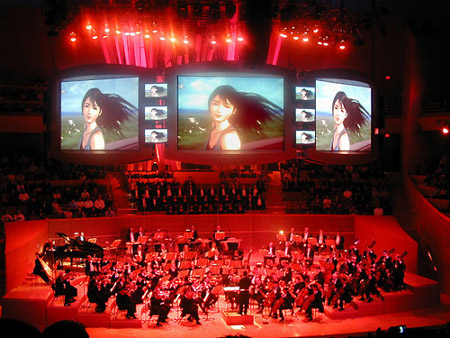 Chris: Now that the tour is back, listeners would like to know what you will offer them at Salt Lake City. What items from the tour's set program will be performed? Will there be any new performances or special guests?
Jason Michael Paul: We have brought back Shenmue to the program as well as Battlefield and Lost Odyssey. The only special guests will be the Utah Symphony and Utah Opera.
Chris: In addition, you have a concert planned for 2010 in Eugene, Oregon. What should listeners expect at that stop? Will you once again fulfil your goal to make each concert somewhat unique?
Jason Michael Paul: I have not thought that far ahead. We will continue to work to make each performance unique, even though sometimes it is not always possible. For example, in North Carolina we added some material from Warhammer Online and The Sims 4. Andy Brick conducted on that show and has was also responsible for the compositions for those games. We also had Brad Derrick on percussion and Carlos Alomar on guitar. Eugene will also have something special. This announcement will be made as we get closer to the date.
Chris: Listeners are curious about why there were so few concerts in 2009. What were your reasons for setting so few dates and cancelling several concerts? Was it purely commercial and did the recession have an influence?
Jason Michael Paul: Unfortunately, the market is somewhat saturated with Distant Worlds and Video Games Live. The recessions definitely played a part in this. All we can do is make each and every show a success. There is a saying in our business that you are only as good as your last show. We strive to be committed to making each show the best it can be. That is purely the focus, not excuses for why there are so little engagements. We are thankful for the opportunity to have performances period.
Chris: On that note, the video game concert scene has certainly become more competitive in recent years with the emergence of various tours, annual performances, and fan productions. What are your thoughts about this? Is there still enough room and interest for everyone to survive or has the competition sometimes been counter-productive for the industry?
Jason Michael Paul: I think it is great to see more people contributing to VGM. Obviously, the more shows that exist the harder it is to be a commercial success. However, I am focused on my show and not bothered by competition. I am a firm believer that support of a superior product and production will ultimately prevail.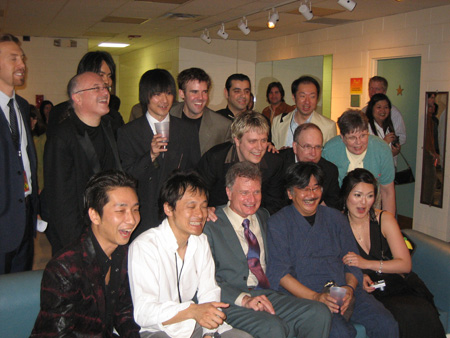 Chris: In particular, I wanted to focus on your public feud with Tommy Tallarico of Video Games Live. Why have the two of you developed such resentment? Is there any hope of reconciliation?
Jason Michael Paul: There is no feud from my perspective. Hats off to Tommy Tallarico — he has done great for VGM. I am beyond the resentment and don't think that I have contributed to this in any way. His issues are no longer my problem. I have enough on my plate running two businesses and being a father. I am not concerned with competition.
Chris: PLAY! has also experienced the departure of executive producer Thomas Boecker who has gone on to focus on their own productions. How has the creative direction of the tour changed after the departure of Thomas?
Jason Michael Paul: I facilitated an introduction between Arnie and Thomas. Thomas was always an independent and produced concerts for Game Convention and whatnot. However, I was fortunate to have worked with him as his passion for game music is at the top of people in the industry. I wish him the best with his ventures. It was always expected for Thomas to exit PLAY! as I hired him as a consultant.
The creative direction was always my vision and will continue to be my vision. Obviously, we will continue to leverage my relationships with composers, publishers, etc. to introduce new titles and whatnot. I also have the experience needed for the shows to keep on being successful. For example, I produced Dear Friends and More Friends on my own. Creatively, I was responsible for every aspect of the shows.
Chris: These days, Arnie Roth also seems to have less involvement in PLAY! What are the reasons for this? What have Andy Brick and Eric Roth achieved as conductors of more recent concerts?
Jason Michael Paul: I was also responsible for bringing Arnie Roth into my productions. Arnie is a great conductor and music director who I met while producing Luciano Pavarotti and the Three Tenors. Arnie used to contract orchestras and on occasion perform for the shows. He continues as Music Director and Principal Conductor for my productions, as he is the man for the job. His experience in classical music only further legitimizes what I do. The fact of the matter is we are all motivated by one thing to spread game music and spread the joy that this music brings to fans.
Andy Brick is an amazing conductor with as much experience as anyone in VGM either as a composer, arranger, conductor, and music director. When Arnie isn't available, he conducts. Eric Roth is a young and talented music director, composer, arranger, and friend. Obviously, he is learning from one of the best in the business — Arnie Roth. Due to an injury sustained recently, Arnie will not be conducting. Instead Eric will be conducting Utah.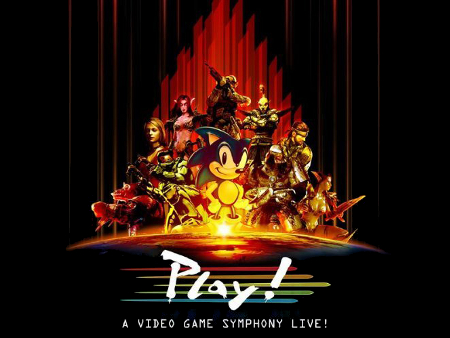 Chris: Earlier this year, PLAY! released an album release for the series. Could you tell us more about your experiences recording the concert in Prague? How did you problems emerge when subsequently prepare the recording for official release?
Jason Michael Paul: The actual recording was a great experience. Unfortunately, the release was hampered by many delays and subsequent fulfillment issues. I decided to partner with a company out of Oslo Play Event Productions to make the recording a reality. The problems that occurred were the result of that company being inexperienced in this field. The recording itself was edited and mixed in Chicago at AWR Music LLC. After the master was shipped back to the partnering company (Play Event) in Oslo many of the problems that existed came about. I have been trying to fix the problems ever since. It made me sick to see my brand and everything that I have worked so hard for be spoiled by a third party Play Event.
Since I have severed all ties with this company and regained control of the product. I have taken over all aspects of the CD / DVD and severed all ties to Play Event, and I have not had any fulfillment issues and complaints have been null. I have a label who manufactured units and that is what you can purchase at my website. You can also purchase the recording at iTunes. I have regained control of this CD / DVD. That is all I could do. The damage was done and, since then, I have been trying to take control of the situation because my fans deserve better.
Chris: As with other concert productions, Square Enix, Nintendo, and others refused for their music to be featured on the PLAY! CD since it featured music from other companies. To what extent do you think this affected the release? Are you still seriously considering releasing recordings of their music digitally in the future?
Jason Michael Paul: Square Enix has always had an issue with their music being featured with other titles. I could have released the music with original arrangements but I just decided that there are plenty of recordings of FF music. As you know, I produced a CD titled More Friends – Music from Final Fantasy already exclusively dedicated to FF music.
Nintendo will not allow any recordings at all, so it really did not have anything to do with music featured from other companies. Koji Kondo jokingly said in Japanese, "Why don't you just release it? Everyone else does it!" Obviously, I have a license agreement that wouldn't allow for this nor would I want to jeopardize my relationship with Nintendo. At this particular time I am not considering releasing extras digitally.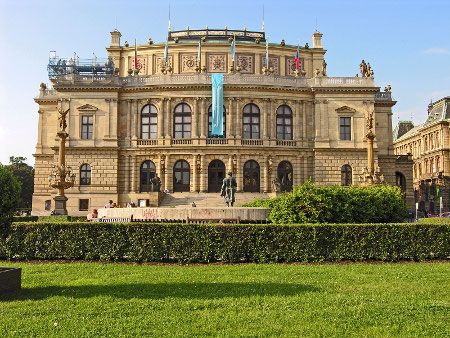 Chris: With issues such as the album release, cancelled concerts, and criticism by competitors, some people have sadly lost trust in you. Would you agree with this? How do you intend to restore trust in the production in the future?
Jason Michael Paul: Unfortunately, fans may have lost trust. There are no excuses! I have to make each show the best it can be. I owe it to the fans to work harder and not take what I have been given for granted. The people who know me know my passion lies with VGM and making the shows the best they can be. All I can do is one show at a time.
Chris: Finally, readers are curious about your long-term plans for the tour. As well as the two aforementioned dates, do you have any other plans for future performances? Beyond the concert tour, what else are you working on at the moment?
Jason Michael Paul: We have shows booked into 2011 with dates throughout the world. My agent is booking dates. I own a Coffee Bar in San Francisco with plans for expansion. I also have another show in production. More news soon to follow.
Chris: Thank you for agreeing to talk to us so frankly today. Do you have anything to say to PLAY!'s fans around the world? Best wishes for the future.
Jason Michael Paul: Keep following PLAY! I am committed to making PLAY!, a show that will only raise the awareness of video game music and continue to spread the beauty of video games. This won't ever change!
Posted on December 1, 2009 by Chris Greening. Last modified on March 2, 2014.