Jake Kaufman reveals involvement in Pokémon: Symphonic Evolutions
Last weekend, the orchestral concert tour Pokémon: Symphonic Evolutions marked its premiere in Washington. The concert featured musical arrangements and video arrangements from every handheld game, from the original Pokémon Red and Blue, through to the newly released Pokémon X and Y. The all-new musical arrangements are intended to satisfy series' fans and all music lovers alike.
The tour is the work of an ensemble team led by producer Jeron Moore and arranger Chad Seiter, two of the pioneers of the wildly successful The Legend of Zelda: Symphony of the Goddesses. It also featured orchestrations from Susie Seiter, percussion and electronic arrangements from Andrew Aversa, and support from Pokémon Reorchestrated's Eric Buchholz.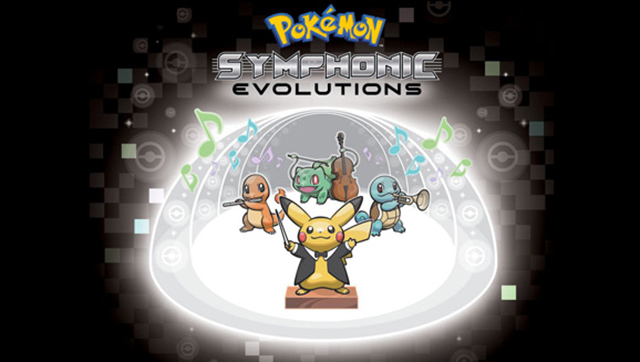 Today, legendary chiptune artist Jake Kaufman also surprisingly revealed that he arranged two pieces for the concert, Pokémon Center and a Towers medley. He was invited to the production by Chad Seiter, who mentored him on how to arrange for an 80-piece orchestra.
He notes "This past weekend a lifelong dream came true, and I had my music performed by a live orchestra in a concert hall for the first time ever! I'm amazingly happy with how it turned out, considering this was a challenge I'd never faced before! Orchestrating with sample libraries is hard enough, but the rules change completely when you're faced with an 80+ piece orchestra and busy orchestrators / copyists. But Chad is an excellent teacher, and it was an amazing opportunity to learn new techniques. Definitely something I want to do more of."
The concert will next perform at Philadelphia's Mann Center for the Performing Arts on September 19, with more dates to be announced in coming months.
Posted on August 19, 2014 by Chris Greening. Last modified on August 19, 2014.