Inti Creates to release Azure Striker Gunvolt soundtrack and vocal collection
This week, Inti Creates released Azure Striker Gunvolt, a Mega Man-inspired action game designed by Keiji Inafune himself. Ippo Yamada, the sound director for the Mega Man Zero titles, Mega Man 9, and Mega Man 10, was in charge of the music and sound for the title.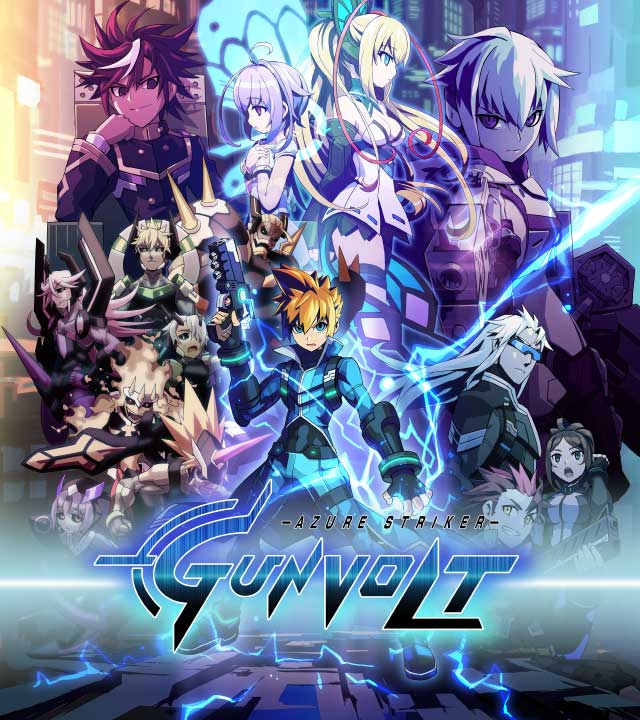 Inti Creates have announced they will release two albums dedicated to the music of Azure Striker Gunvolt: one featuring the instrumental tracks from the game (Azure Striker Gunvolt Original Soundtrack) and the other featuring the vocal themes (Azure Stiker Gunvolt Vocal Collection). The discs will be released by Inti's in-house label, who were previously responsible for numerous acclaimed soundtrack and arranged album releases for the Mega Man series.
Mighty Gunvolt has also been released as a NES-style tie-in for the game, with the music and sound effects from Azure Striker Gunvolt being completely rearranged in 8-bit by hally. Currently there's no word about whether there'll be a stand-alone release for this title.
Posted on September 4, 2014 by Chris Greening. Last modified on September 4, 2014.