Heavy metal cover band Year 200X releases World of Ruin EP
Heavy metal game music cover band Year 200X has returned from the woodwork with a newly-released EP entitled World of Ruin. The EP, mastered by Grant "Stemage" Henry of Metroid Metal and LONELYROLLINGSTARS, contains six tracks featuring music from Wizards and Warriors, Mega Man X, Twin Cobra, Chrono Cross and Final Fantasy VI. Fans of fast-paced guitar riffing, double bass-laden beats and complex fills may want to give this one a listen.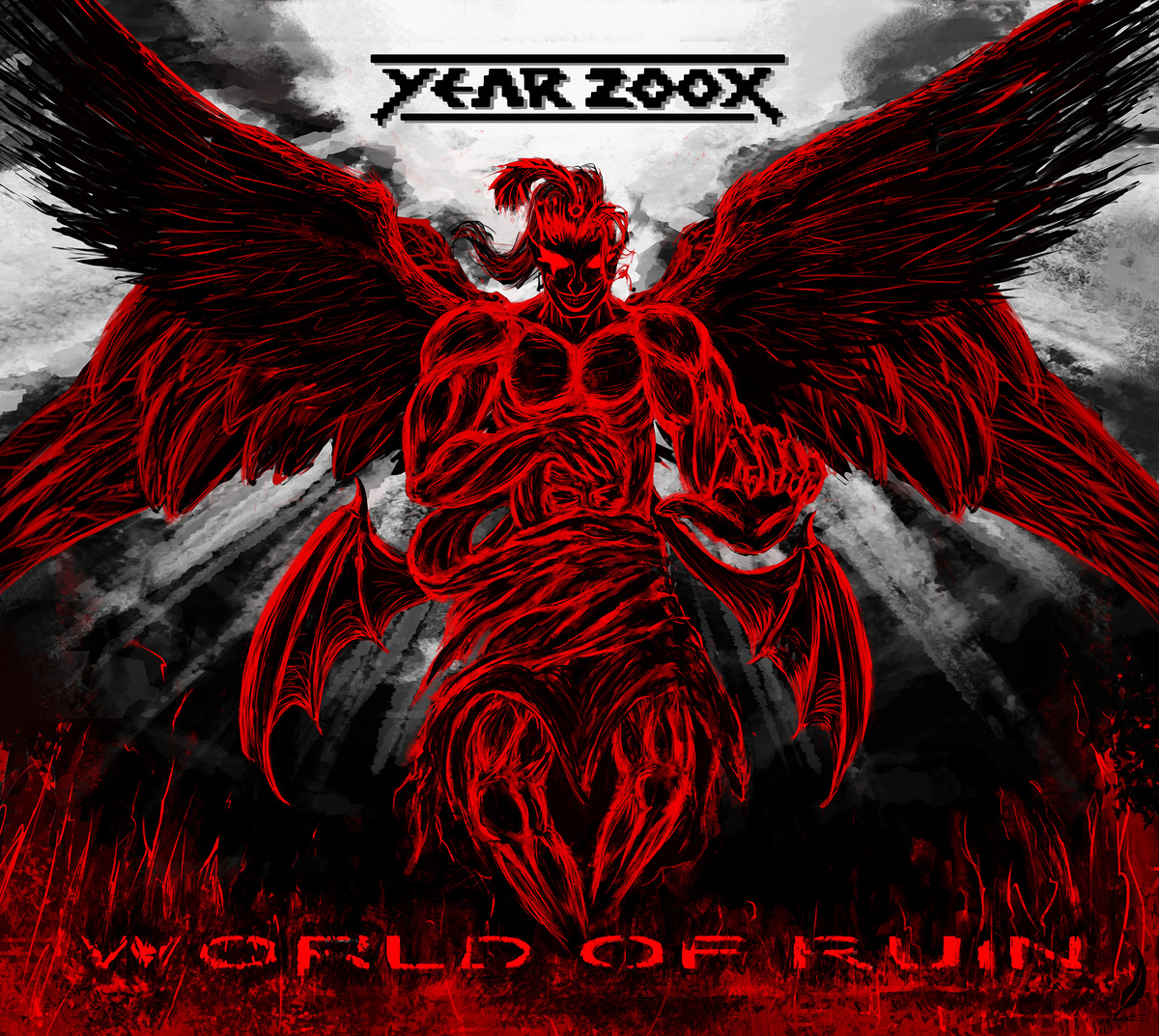 Year 200X was originally formed in early 2006 by guitarists Tim Lydon and Tony Oliver. In 2008, they released their debut album "We Are Error," featuring a compilation of 13 NES tunes arranged in a heavy metal style.
Joining the band on this new release are several game music cover artists like Amanda Lepre (Descendants of Erdrick, Those Who Fight) providing choir vocals on Nobuo Uematsu's "Dancing Mad" and Lauren Liebowitz (The Returners) on flute for Yasunori Mitsuda's "Star Stealing Girl."
As of April 26, the album is available for purchase on the band's Bandcamp page. The digital version will run you $5 USD, with a physical digipak CD featuring artwork by Spectrum of Mana artist Kurt Horsfall priced at $7 USD. As always, Bandcamp offers the digital version in several different formats, including MP3 and FLAC. Also available is a physical CD for $7, which consists of a digipak that includes artwork by Spectrum of Mana artist Kurt Horsfall.
Posted on April 29, 2014 by Patrick Kulikowski. Last modified on April 29, 2014.