Final Fantasy brass album to get sequel
Last year, Square Enix published Final Fantasy Brass de Bravo -Bra★Bra-, a compilation of concert band arrangements of favourites from the Final Fantasy series. Just a year later, the well-received album will be getting a sequel.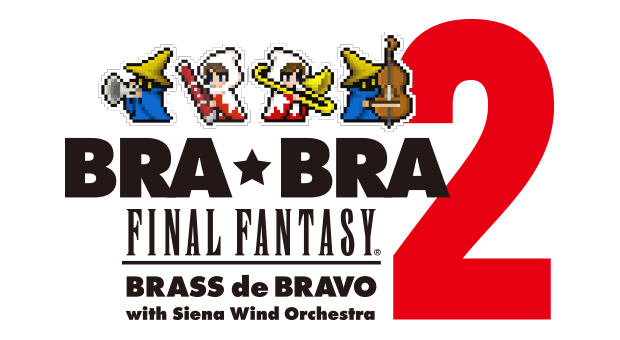 The album will feature eleven performances of Final Fantasy tracks by the Siena Wind Orchestra. Among the featured tracks are FFVII's "Cosmo Canyon" and "Gold Saucer", FFV's "Mambo de Chocobo" and "Clash on the Big Bridge", FFVI's "Kefka", and FFIV's Main Theme. There will also be a medley dedicated to the field themes from the original NES trilogy.
Final Fantasy Brass de Bravo 2 -Bra★Bra- can be previewed now ahead of its March 23 release date. It will retail for 2700 JPY.
Posted on January 16, 2016 by Chris Greening. Last modified on January 16, 2016.