Etrian Odyssey V soundtrack to feature two sound versions
On August 4, Atlus will release the 3DS dungeon crawler Etrian Odyssey V (aka Sekaiju no Meikyuu V: Nagaki Shinwa no Hate) in Japan. As with all other entries in the series, fan favourite Yuzo Koshiro was responsible for the music.
The main soundtrack for the game features high-quality instrumental samples and performances. In addition, he wrote an FM sound version of the entire soundtrack that hearkens back to his classic scores. This FM sound version will available as DLC at a to-be-determined date.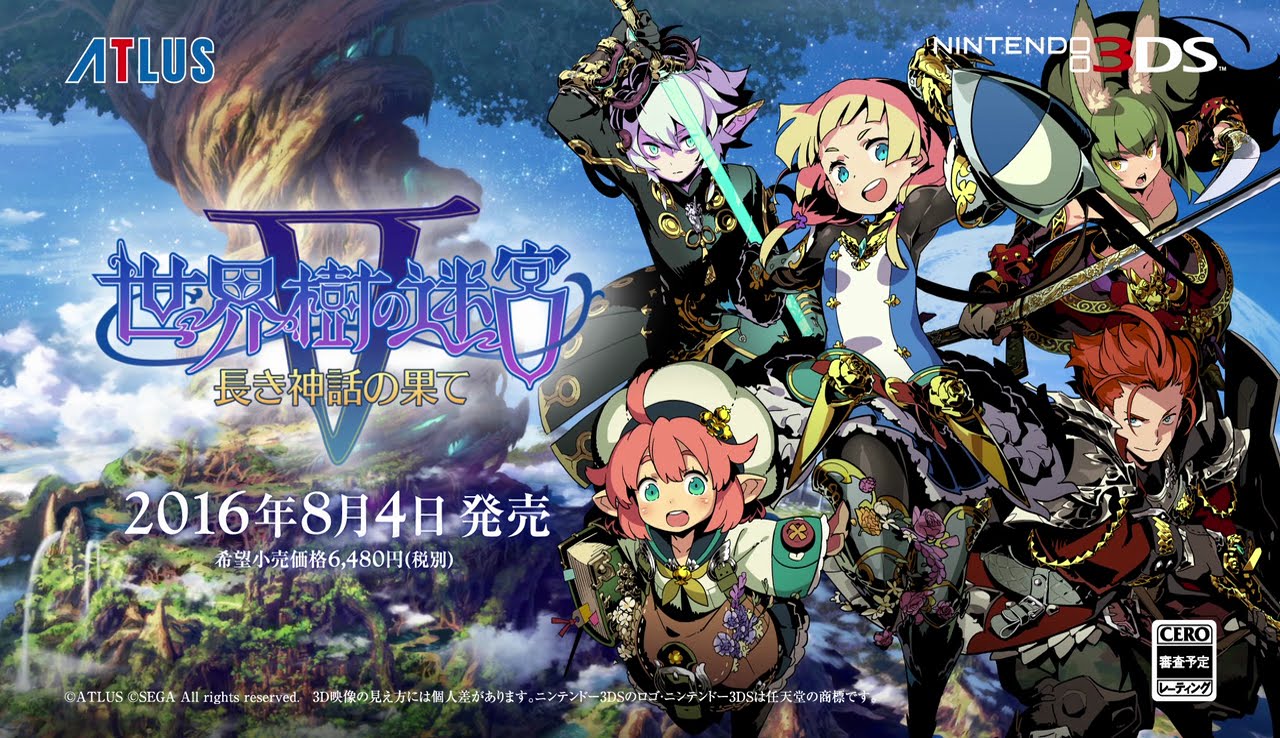 On September 28, 5pb. Records will release the official soundtrack for the game. The three-disc album will include both the original and FM sound versions of the soundtrack. It is available to pre-order now for 3760 JPY at various Japanese music stores. Those who purchase the game in Japan will also receive a promo soundtrack featuring early versions of tunes featured in the game.
Posted on July 22, 2016 by Chris Greening. Last modified on July 22, 2016.