Duality to feature arranged Final Fantasy XIV music
On December 7, Square Enix will release Duality -Final Fantasy XIV Arrangement Album-. The Blu-ray album features arrangements of music from Final Fantasy XIV: Heavensward (patch 3.0 and later). A direct follow-up to From Astral to Umbral, reviewed here, the album features music in two different styles.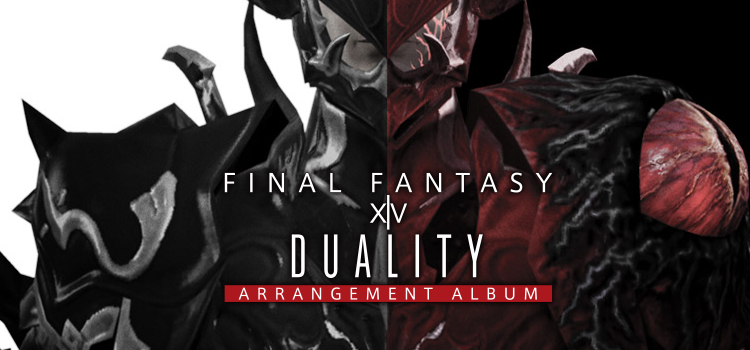 One half features heavy metal performances from game composer Masayoshi Soken's band the Primals. The other half features soft piano arrangements. A first clip from the album can be heard on the official site featuring a new version of "Unbending Steel".
Posted on September 17, 2016 by Chris Greening. Last modified on September 17, 2016.