Double Dragon Sound Collection coming this fall
Egg Music Records is set to publish Double Dragon Sound Collection Vol.1 this fall.  This two-disc music compilation will feature music from the first three games in the Double Dragon series on NES, as well as last year's Double Dragon IV on PC, PlayStation 4 and Nintendo Switch.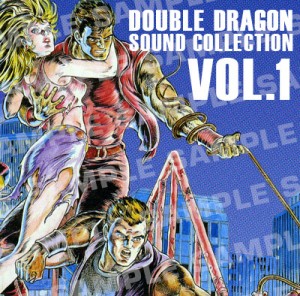 Double Dragon is a long running beat 'em up franchise published by Arc System Works.  Its music was composed chiefly by Kazunaka Yamane, though Takaro Nozaki and Akira Inoue will also be featured in the upcoming collection for their work on Double Dragon III: The Sacred Stones.  No track list has been published for the collection so far.
Double Dragon Sound Collection Vol.1 will release on September 1 for 3000 JPY (around $29) and can be purchased here.
Posted on March 21, 2018 by Reilly Farrell. Last modified on March 21, 2018.