Donna Burke announces 'Ganime' jazz album
Donna Burke, best known for her vocal talents in Metal Gear Solid: Peace Walker and The Phantom Pain, as well as Final Fantasy Crystal Chronicles, has announced that her jazz music group 'Ganime' (Game+Anime) will be launching it's first album April 3rd. This comes after two years of touring with the group on live performances across Japan.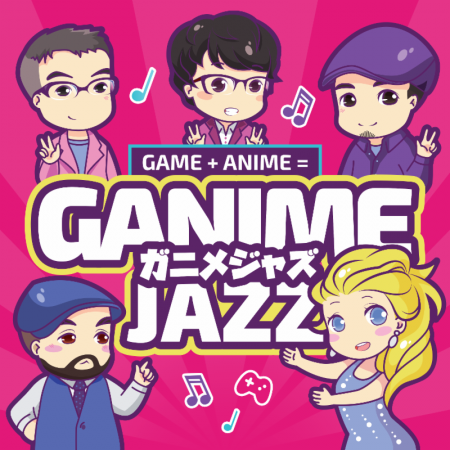 "I hope that fans' interest in video games and anime leads to a newfound appreciation of jazz," Burke explains. "Although I'm well-known for my video game ballads, I want to take this opportunity to share my passion for jazz with my fans all around the world."
The tracklist is as follows;
Calling to the Night (Metal Gear Solid: Portable Ops)
Way in the Dark (Implosion – Never Lose Hope)
Sins of the Father/Quiet's Theme Intro (Metal Gear Solid V: Phantom Pain)
Glassy Sky (Tokyo Ghoul)
Snake Eater (Metal Gear Solid 3: Snake Eater)
No One Can Save Me (Angela's Song) (Inspired by Silent Hill 2)
Hotarubi (Firefly) (Tales of Legendia)
Kami to Hito to (God and Man) (GOD EATER)
Moonless Starry Night (Final Fantasy Crystal Chronicles)
A Quiet Night (Original)
Morning Sky (Final Fantasy Crystal Chronicles)
To Suffer is to Love (Claudia's Song) (Inspired by Silent Hill 3)
The album is available to pre-order both digitally and physically from Bandcamp for $10.
Posted on March 30, 2018 by Mathew Gallagher. Last modified on March 30, 2018.