Dead Space Series
It's not like the "lonely human on a space ship fights creepy monsters" concept hadn't been done dozens of times in video games before Dead Space came along in 2008. But the game's ability to instil gamers with a true sense of terror and fright netted Dead Space to strong reviews and propelled it to sales of close to two million. And of course, sequels and prequels emerged quickly enough. One of the game's most outstanding features was Jason Grave's stylistically distinctive soundtrack. Graves was already a game score veteran when he started to work on Dead Space, but it was this soundtrack that catapulted him into the spotlight. Its uncompromising use of aggressive dissonances and its refusal to work within the conventional parameters of melody, harmony and constant rhythm put Dead Space into a category of its own — one that's heavily influenced by 20th century avant-garde classical music.
For the sequel, Graves expanded on this approach with a score that is by turns moving, frightening and forceful. Likely compromised by interference from publisher Electronic Arts, the third title took a step backwards with its more generic action movie  feel and its score was similarly compromised. Despite some blips, Graves' offering to the series have left quite a legacy with their creative musicality and lavish production. In interviews with us, the composer has offered fascinating insights into his scores for Dead Space (March 2010 Interview) and Dead Space 2 (January 2011 Interview). The subsequent sections offer further insight into the rise and fall of the franchise, including links to reviews of its five album releases. 
Dead Space
Few would have been prepared for the blast of sound and fury that is Dead Space when it was unleashed upon the world, even though Jason Graves had already experimented with acidic dissonances on 2007′s BlackSite: Area 51. What sets Dead Space apart from the competition isn't necessarily its style, which consists of well known horror scoring tropes: aleatoric string pizzicati and jabs, whining glissandi, head-spinning polyrhythms, atonal brass clusters, and above all shrieking discords. Dead Space deploys these signature devices, inspired by modernist 20th classical music, and takes them to new violent heights, thrashing out its dissonances with a sustained aggression that's still unsurpassed in Western game music. The Dead Space soundtrack is a manic vortex of rage that rarely stops to breathe. It doesn't have the emotional depth of Dead Space 2, but instead is happy to simply scare the living bejesus out of listeners – and as a visceral, punishing horror game score, it has few equals.
Featured In:
Dead Space Original Videogame Soundtrack (digital)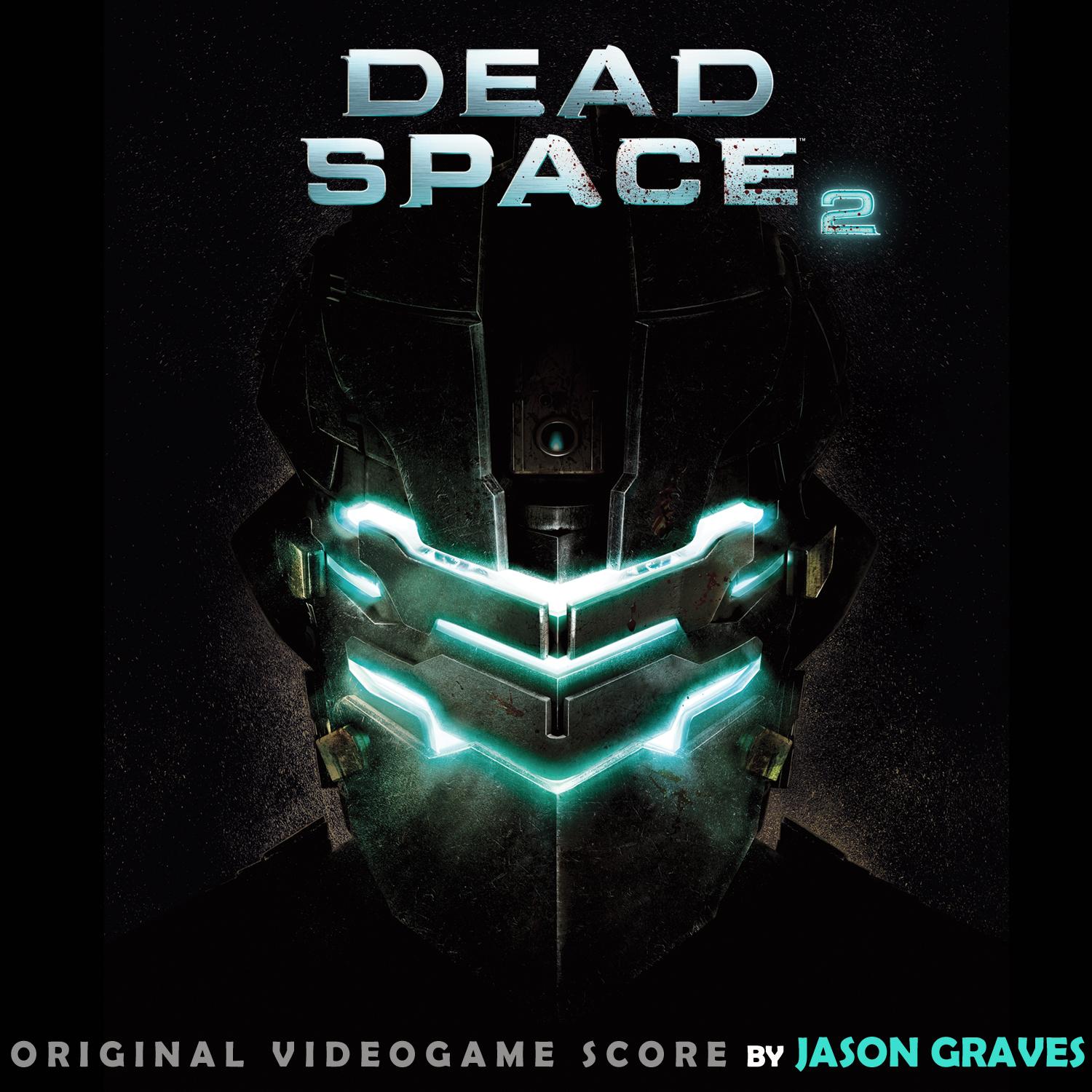 Dead Space 2
In a way, Jason Graves' Dead Space 2 soundtrack is an even more challenging and daring work than its anything but light-hearted predecessor. In all its hostility, Dead Space could always bank on the entertainingly frantic chaos that engulfed its music. Dead Space 2 is still very recognisably the soundtrack for a horror game, but it's a more abstract and intriguing beast. Dead Space 2's action pieces are unforgiving and grim, painting blasted wastelands that have been shaped by hammering orchestral rhythms wrapped in barbed wire. The pervading sense of bleakness is only increased by the mourning, fragile melodies that turn up surprisingly often, usually presented by a string quartet. The contrast between the barren, menacing action pieces and the quieter moments, the latter equally touching and unsettling, creates a strangely affecting and emotionally challenging album. Far more than a straightforward horror soundtrack, Dead Space 2 is a towering achievement of immense maturity.
Featured In:
Dead Space 2 Original Videogame Soundtrack (digital)
Dead Space 2 Collector's Edition Soundtrack (physical)
Dead Space 3
The change in tone and genre that Dead Space 3 as a whole went through doubtlessly impacted its music, as it introduced co-composer James Hannigan and took a more Hollywood-inspired direction. Despite its general sci fi atmosphere, Dead Space 3 never coalesces into a convincing whole, unsure whether it wants to go for action-packed horror or more generic Hollywood action movie sounds. A good part of the score consists of Jason Graves' reprising Dead Space 2's exciting action material, mixed with some quite standard brass melodies full of military solemnity, and rendered less exciting through the disappointingly muddy and reverberant mix. These dissonant outbursts are badly at odds with Hannigan's mostly uninspired compositions that alternate between trite string melodies and equally derivative battle cues. Truth be told though, Graves' contributions aren't consistently convincing either, with several pieces suffering from the inclusion of nondescript underscore. A disappointing lack of memorable thematic material only adds to the score's woes. Just stick with the first two soundtracks in the franchise, as Dead Space 3 doesn't add much of value to the Dead Space series.
Featured In:
Dead Space 3 Original Videogame Soundtrack (digital)
Dead Space 3 Original Soundtrack Recording (digital)
Posted on June 5, 2014 by Simon Elchlepp. Last modified on September 2, 2014.