Composer revealed for controversial Yoshi's New Island soundtrack
Nintendo released Yoshi's New Island for the 3DS . The soundtrack was composed by Masayoshi Ishi (aka Chamy.Ishi), a veteran T's Music employee who has worked extensively on the Sengoku Basara franchises and recently served as music director for Mario Party 9. The artist tried to stay faithful to the series' roots, with soft, simple melodic compositions written for an acoustic palette.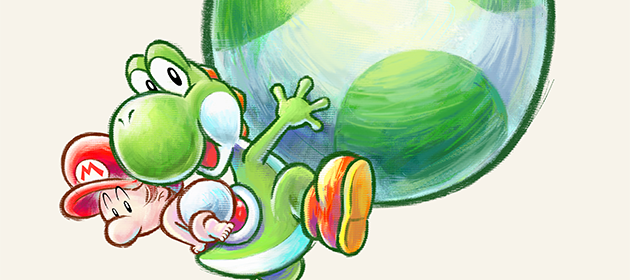 The Yoshi scores haven't had the best reception over the years. Following Koji Kondo's stellar soundtrack for Yoshi's Island, Kazumi Totaka's Yoshi's Story was often described as being too infantile, while Yutaka Minobe's Yoshi's Island DS soundtrack was surprisingly unmelodious for a Nintendo game. Initial reactions to the Yoshi's New Island indicate the series' music has yet to redeem itself, with many reviewers slamming the generic composition and poor production values.
Posted on March 14, 2014 by Chris Greening. Last modified on March 19, 2014.