Christopher Tin Interview: A Sea of Sound
Christopher Tin is a Grammy award-winning composer known for his work on Civilization IV and his debut album, Calling All Dawns. He will release his sophomore album The Drop That Contained the Sea this week and offers an exclusive preview here.
In this interview, he discusses his work with Distinguished Choirs International New York before going into depth about the concept and specific tracks on The Drop That Contained the Sea. We discussed Tin's work on the albums Calling All Dawns and God of Love in a previous interview with him.
Interview Credits
Interview Subject: Christopher Tin
Interviewer: Don Kotowski
Editor: Chris Greening
Coordination: Emilie Erskine
Interview Content
Don: Hi Chris, thanks once again for speaking with us. Besides your upcoming album, The Drop That Contained the Sea, which we'll be discussing more in-depth, what have you been up to since the release of God of Love?
Chris: I barely remember since it's been such a blur, but there have been a few commercial and game projects, a ton of commissions, a lot of world travel (to places like Istanbul, Johannesburg, Beijing) and very little downtime.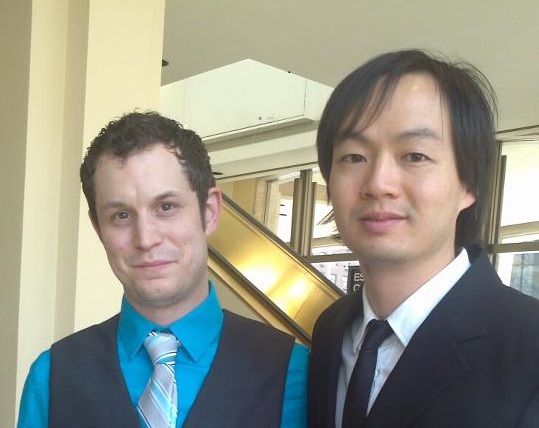 Don: Last year, you premiered Calling All Dawns at Avery Fisher Hall in New York City. What led to your composer-in-residence partnership with Distinguished Concerts International New York (DCINY) and how would you describe your experiences thus far with the organization?
Chris: The experience has been fantastic, I have to say. Jonathan Griffith and Iris Derke head a very dedicated and talented group of people, and I just love working with them. They've staged two monster concerts of my work, and I'm looking forward to continuing to work with them.
Don: Last year, you also featured the west coast premiere of Calling All Dawns during the Angel City Chorale's 20th Anniversary Concert. Was there a specific reason you chose this particular choir group to premiere your music on the West Coast? Could you elaborate on how they became a performance group featured on your upcoming album?
Chris: I love working with the ACC! They're one of my favorite choirs and particularly well-suited to singing my music. They're non-traditional (sort of like myself); their repertoire will encompass anything from classical to show tunes to gospel… and I love that about them. Their director, Sue Fink, is a really passionate teacher of all things voice, and I've never been disappointed with any of their renditions of my music.
There are times when I need a good, robust choral sound, but one that isn't your traditional classical chorus. Those are the times I call on the Angel City Chorale. It just so happened they were a perfect fit for a lot of the background work for The Drop That Contained the Sea, and were very excited about doing it.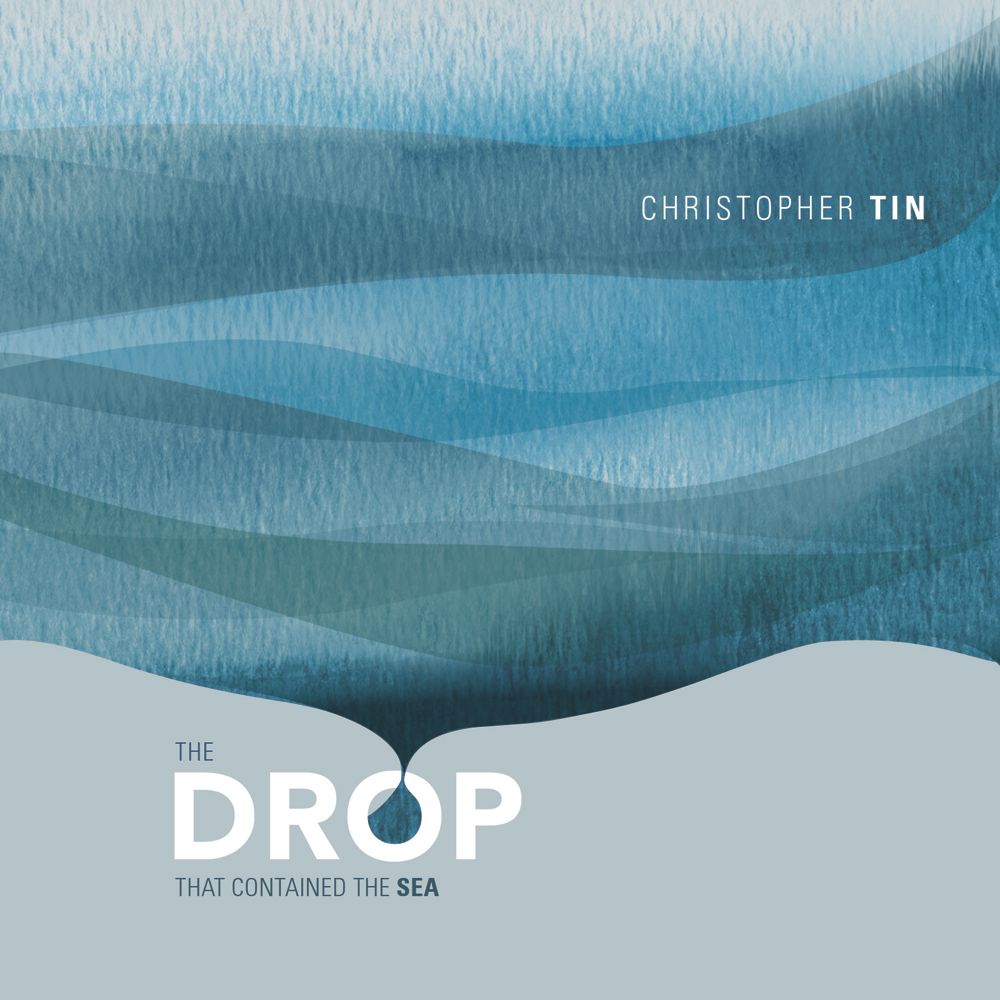 Don: Of course, the biggest event of 2014 for you is the release of your next album, The Drop That Contained the Sea, which, as you say, pertains to the water cycle in all its various forms. How did water come to play the prominent role in your new work and what would you say is the overarching message of this album?
Chris: Most of my music has messages that can be inferred: about humanity, bridging cultures, etc. I don't tend to push them, however; I prefer for my music to be appreciated on a musical level first, and the message second. But if I did have to pick a message for this one, aside from the implicit cultural-universality of the human experience, this one's about potential. How a small idea can eventually grown into an earth-changing one. How a drop of water can become the sea.
Don: I had the fortunate opportunity to attend your second DCINY collaboration concert, The Drop of Dawn, which featured the premiere of your upcoming album as well as a reprise of last year's performance of Calling All Dawns. Given that it is extremely difficult to secure a budget to have all the original performers of the albums on stage, what goes into the selection process, particularly for the featured soloists who aren't on the actual album?
Christopher Tin: Mostly we're looking for people who can just sing the part, and sing it well! I write a lot of demanding parts for soloists… it's partially because I like the spectacle of people doing amazing things with their voices, but also to do with the fact that a lot of the singers I work with on my original recordings can do amazing things, and I just let them improvise their parts from time to time.
Don: From what I experienced, I felt that The Drop That Contained the Sea was a more emotionally varied production compared to Calling All Dawns. I truly felt that each song managed to capture the essence it was describing, from the mysterious "Seirenes" to the forlorn sounds of "Passou o Verão." When choosing the language for the compositions on the album, how do you approach that aspect of the piece? Do you pick a language first or do you have a basic concept of the overall instrumentation and from there decide which language would best execute your vision?
Christopher Tin: It starts with knowing about the overall structure of the album; in this case I knew that I would be exploring water in various forms, and so it started with me listing all the slots I had to fill: snow, streams, rivers, ocean, clouds, rain, etc.
As far as language goes, the choice of language actually follows the choice of musical tradition. So for example, for years now, I've wanted to do something with a Bulgarian woman's choir. And the greatest and most famous of them is Le Mystère des Voix Bulgares. So naturally that song would be sung in Bulgarian.
But then when it comes to connecting the dots between those open slots, and the culture and languages, that's where I explore the history of the culture I'm working in, and find an appropriate corollary. So for example, I went to Bulgaria and learned a lot about Bulgarian history, and their centuries of oppression under Ottoman rule. Then I looked at the list of available slots I had, and chose one: storm clouds.
Finally I had some friends help me hunt down the poem that helped connect those dots: written by revolutionary hero Hristo Botev, talking about the oppressive dark clouds that loom over the Bulgarian mountains.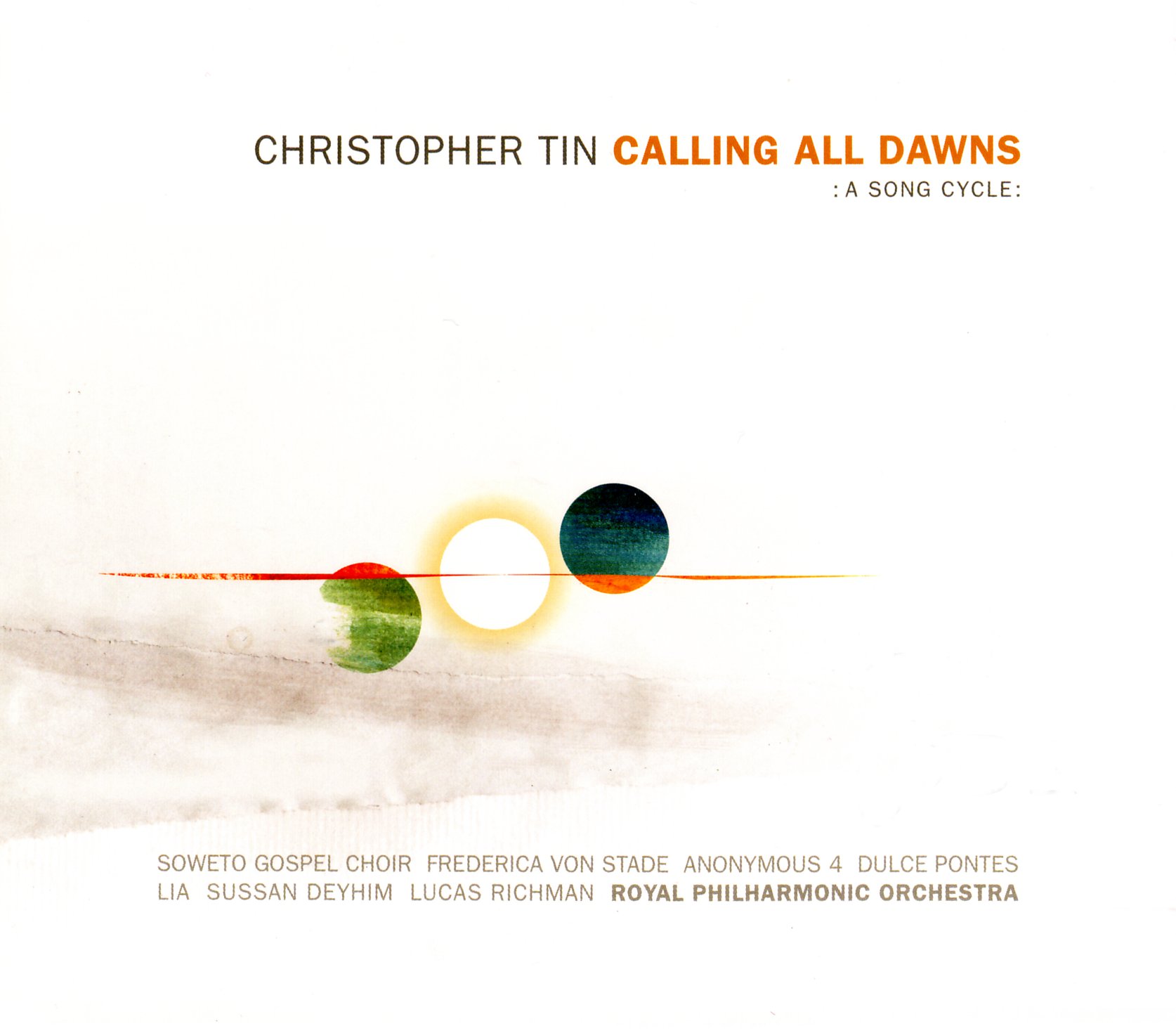 Don: Once again for this album, you relied on interpretations of various texts to provide a portion of the vocal component for the album. I think it brings a very unique approach to lyric writing and really gives you an idea of how different parts of the world interpret the idea of water. When choosing such texts, what goes into the thought process behind choosing which passages/texts you will actually use?
Christopher Tin: It's a gargantuan struggle trying to find these texts! What you're ideally looking for is something that is metrical, has a simple and repetitive structure, has significance in the context of the culture it's from, and fits into the overarching theme of the album. This in itself is a challenge, and Google is an invaluable tool in finding these texts. But consider the fact that a good number of cultures don't use the Latin alphabet! Try finding a source text about snow in Tibetan and you'll see just how difficult it is to do this.
Don: Before wrapping up, I wanted to hear your inspiration for a few tunes on the album, if you don't mind, as they are some of my favorites. Could you please describe in as much detail as you want, the following pieces: Temen Oblak, Iza Ngomso, Passou o Verão, and Haf Gengr Hriðum?
Christopher Tin:
Temen Oblak – I've wanted to do something with a Bulgarian women's choir for awhile now. I contacted my friend Penka Kouneva, a brilliant Bulgarian composer working here in LA, and she gave me a rundown of some common devices of Bulgarian music–the ornaments, descending melodic lines, etc. The main melody is actually a minor version of the 'Eryamita ka jigi jigi' theme in Waloyo Yamoni, the grand finale.
Iza Ngomso – I was doing a project for Emirates Airlines a couple years ago–a featured choreographed segment for the Dubai Fountain–and they were flying me around the world to record for them. In preparation for the project, I had done a lot of research on texts that might work for an airline ad campaign. One of those texts was this translation of a Henry Wadsworth Longfellow poem into Xhosa. (A strange combination, I know.) The text had a lot of imagery that worked great for an airline ad campaign, however–lines about 'painted ships flying through the air' and such. Ultimately I didn't use the text for the Emirates campaign, but since I had already come up with a good melody to the text, I decided I'd try to flush it out and finish the piece anyway for my future album. But my schedule was so crazy that I don't have a ton of time to sit down and write it at home, so a good portion of this song was actually written while on various Emirates airplanes, being flown back and forth between Los Angeles, London, Dubai and Johannesburg. (It was Emirates Business Class, though, so it was ridiculously nice.) Ultimately it turned out great, and in retrospect it seemed fitting that I was writing a piece about clouds and flying while zipping through them aboard various Airbuses and Boeings.
Passou o Verão – Inspired by the Adagietto of Mahler's 5th Symphony, which is one of my favorites.
Haf Gengr Hriðum – For years I resisted writing a song like this. I thought, man, it's been so overdone. Between Carmina Burana, Mars, Duel of the Fates, Liberi Fatali, etc., every sort of bombastic gothic choral piece has already been written. But then I found this great Old Norse text about hurricanes, doom, and the twilight of the gods and I decided, ah, what the hell. Screw it. Let's do this. (And it was a blast to write, let me tell you.)
Don: Lastly, at the concert, you mentioned a brief concept of your next album. Could you please share with our site what the concept is and how you decided upon that concept? Presuming that it will be vocal focused like your other albums, is there anything you would like to try that you haven't necessarily utilized before in Calling All Dawns or The Drop That Contained the Sea? Can we expect another DCINY concert collaboration for this album once it is finalized?
Christopher Tin: The details are still being flushed out, but I want to explore something to do with birds. There's a beautiful album in that concept somewhere, and there are lots of artists that I'd like to work with, including a great number of classical artists whose work I just love. And I've already been talking to DCINY about it, and we're both on the same page about them premiering it when I finish it (hopefully in a couple years).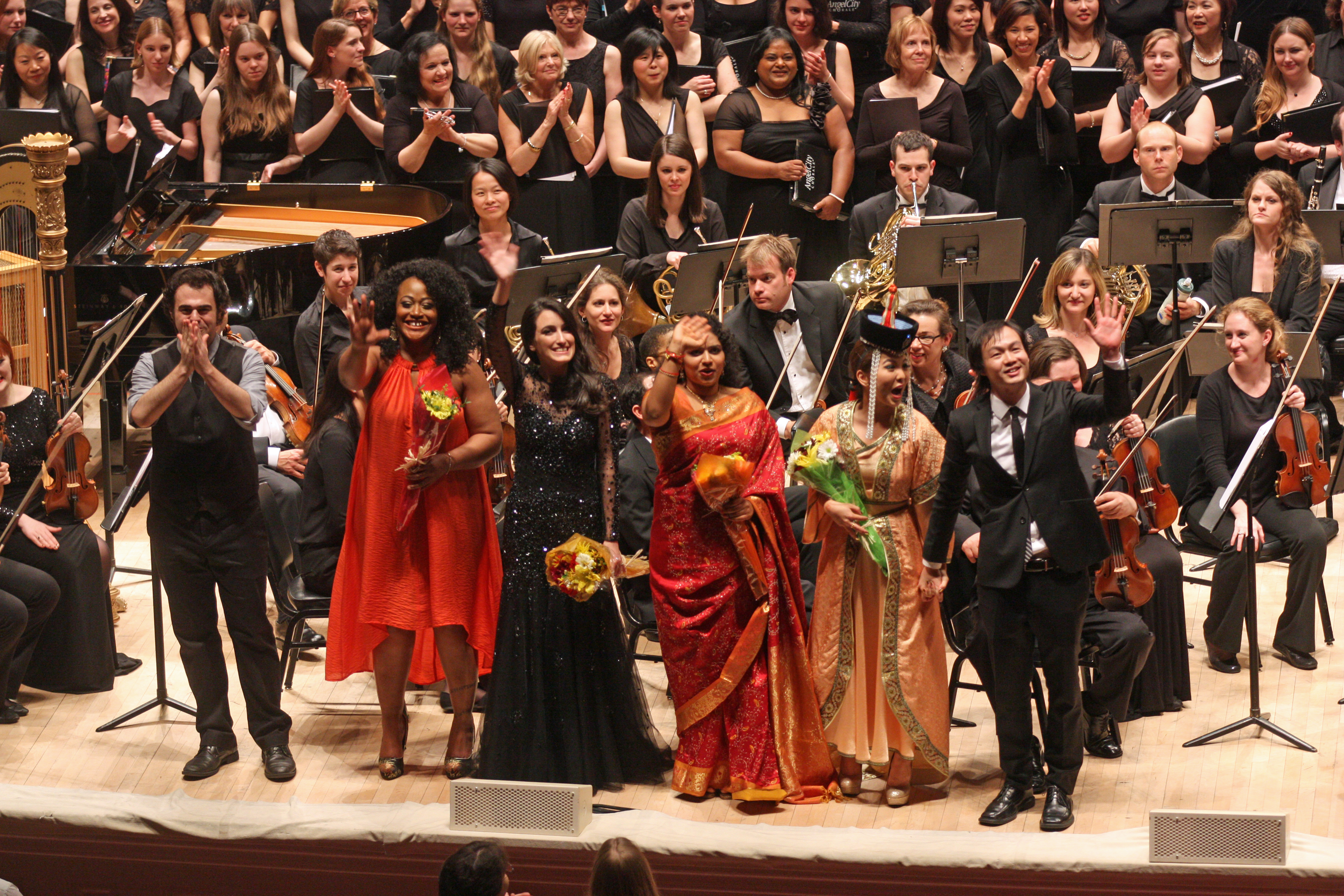 Don: Thanks once again for your time today, Chris. Is there anything else you would like to say to your fans around the world who continue to support your work?
Christopher Tin: Just a big, hearty, THANK YOU!
Posted on May 6, 2014 by Don Kotowski. Last modified on May 6, 2014.