Christopher Tin and Distinguished Concerts International New York to reunite in 2016 for game music concert
On April 3, 2016, Christopher Tin will return to Avery Fisher Hall at the Lincoln Center in New York City for a concert, tentatively titled "The Music of Christopher Tin," featuring full orchestra and choir. In addition to his music (Calling All Dawns, The Drop That Contained the Sea) being performed, music from game composers Tommy Tallarico (Earthworm Jim), Gary Schyman (Bioshock, Bioshock Infinite), Austin Wintory (Journey, The Banner Saga), and Russell Brower (Diablo III, World of Warcraft) is also set to be featured. Full details regarding set list and special guests will be revealed closer to the concert. In the mean time, DCINY is currently accepting auditions for choir members to perform at the concert.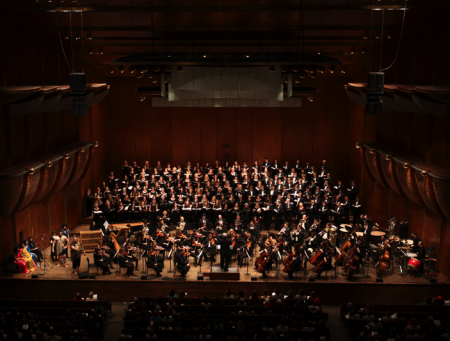 This will be the third concert where Christopher Tin and DCINY have teamed up to perform the music of Christopher Tin. The first was the East Coast premiere of Calling All Dawns, while the second was the world premiere for the music of The Drop That Contained The Sea. A report of that concert can be read here.
No date has been given for ticket sales at this time.
Posted on April 8, 2015 by Don Kotowski. Last modified on April 10, 2015.