Christoph Dittrich Interview: Super Mario Galaxy – A Musical Adventure
Super Mario Galaxy – A Musical Adventure is a series of 40 minute school concerts that occurred across Germany in January 2010. These innovative concerts are intended to introduce children to live orchestral music. However, rather than focus on classics such as Peter and the Wolf, they feature colourful interpretations of the music from the child-friendly video game Super Mario Galaxy instead.
We recently had the pleasure of interviewing the three main creators of the event. Producer Thomas Boecker inspired the event following the reception of his Heroes of Imagination series. Arranger Jonne Valtonen was responsible for adapting Super Mario Galaxy's scores in a programmatic, educational, and exciting way. Dr. Christoph Dittrich is the manager of the performers of the concert — Neue Elbland Philharmonie — and has been described as the main driving force behind the events.
Interview Credits
Interview Subject: Christoph Dittrich, Jonne Valtonen, Thomas Boecker
Interviewer: Chris Greening
Editor: Chris Greening
Coordination: Thomas Boecker
Interview Content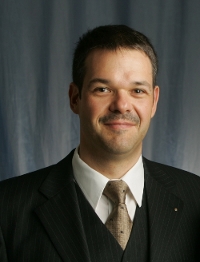 Chris: Thank you for speaking to us today, Dr. Christoph Dittrich, Thomas Boecker, and Jonne Valtonen. First of all, could you please introduce to us the concert series Super Mario Galaxy – A Musical Adventure? What is its concept and what does it aim to achieve?
Christoph Dittrich: The goal of our event series is to demonstrate a variety of music styles and to prove that, at the end of the day, music always comes from a human source, no matter the genre. Of course, we also want to awaken the appetite for the fantastic sound of a classic orchestra for our audience.
For the Neue Elbland Philharmonie, work with children and teenagers has been important part of our concert program for decades. Out of our 160 concerts per year, a fifth are dedicated to such projects. Next to classic works for children, such as Peter and the Wolf, Hansel and Gretel, and Tchaikovsky's The Nutcracker, we also present many different styles, including swing — or, as in Super Mario Galaxy – A Musical Adventure, soundtracks from video games.
Chris: Super Mario Galaxy – A Musical Adventure is likely to mark the first concert experience for many children. What do you think attending an orchestral concert gives to children? Is it an important part of a child's education?
Christoph Dittrich: No matter whether pupils are experiencing an orchestra for the first time or if they already attended a concert in the past, it is a huge event and a lasting experience whenever 50 professional orchestra musicians, a conductor, and an actor present a work. It is especially impressive for the young generation to see on stage how talented people dedicated to a virtuoso art are. To behave disciplined in a great hall, to listen to music, and to follow a story is one of the pedagogic aspects. However, we take teenagers seriously as a concert audience. It is not so much about doing a school lesson with different means. The young listeners learn to enjoy the treasure of live performances with a child-oriented topic.
Chris: Thomas, you have organised several other school concerts in the past, namely the Heroes of Imagination series. What inspired you to blend video game music and classical music into a single concert? What do you think the combination achieved?
Thomas Boecker: My motivations for first initiating such a project back in 2006 were my experiences at school concerts during childhood and my experience producing the Symphonic Game Music Concerts in Leipzig. For me, school concerts were a fantastic event; however, this could probably not be said about all my classmates. I knew from Leipzig how attractive video game music can be to teenagers who do not necessarily belong to a regular orchestra concert audience, and so we combined both aspects: video game music and school concerts — to awaken the appetite, as Dr Dittrich already said, for an even younger generation.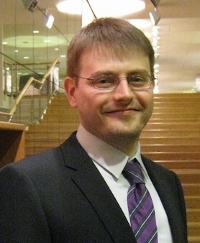 I think deep in our hearts, everybody feels touched by symphonic music; the question is just how to get through, especially when orchestra music is considered 'boring' by many. Video game music based on ideas and techniques of great classical composers brings a 'cool' element to the experience, and therefore can be the key for getting children's attention.
In the end, with our series we achieved a huge amount of interest from children, teachers, and, of course, the press. Suddenly, the experience of classical music next to the video game music did not scare children so much anymore, because Heroes of Imagination demonstrated there were exciting similarities. I think with such a concept, all parties benefited, and everybody involved learned something generation-spanning.
Chris: In contrast, Super Mario Galaxy – A Musical Adventure focuses entirely on one game. What inspired your decision to focus on Super Mario Galaxy this time, as opposed to the other classical and game music out there?
Jonne Valtonen: The huge advantage of Super Mario Galaxy is that it features music that has a cinematic feel and is quite coherent. The soundtrack tells a story and there are many themes for different characters, galaxies, enemies and so on. That made it easier to adapt for a school concert in the veins of Peter and the Wolf.
Furthermore, our concert is targeted to children of the age of 6-10, therefore we needed a non-violent video game that is well-known among such a group. As it has been said, the goal of the concert series is to make it easier for children to accept orchestra music by presenting it through one of their heroes, and without a question, Super Mario is an immensely popular hero.
Thomas Boecker: Talking about popularity, I attended the rehearsals and later a concert, and I was really impressed by the enthusiasm of the pupils who celebrated the imaginary Super Mario and the orchestra almost like rock stars with their applause, but at the same time listened silently and attentively when the musicians performed.
It is very, very interesting, because I made a similar experience at my concerts in Leipzig and Cologne, where a mature audience reacted equally in terms of high concentration and exuberant reception. Obviously, there is a strong emotional impact with video game music at concerts, no matter the age of the audience.
Chris: Did the narrower focus of Super Mario Galaxy – A Musical Adventure compared to Heroes of Imagination allow the concert to become more expansive in other regards?
Jonne Valtonen: Each school concert was relatively short and usually lasted around 40 minutes, to accommodate the schedule of a regular lesson. It therefore made sense to focus on one clear story in order to evoke the emotions of the children when they are following the adventures of the main hero. If we approached the concert using diverse source material, it would have been too confusing for our young audience.
Often I was aiming for interesting sounds, since this is something children seem to gravitate towards. The focus allowed me to work with the source material more in terms of development. We did not run into stylistic breaks, because the game offered us a pre-built shape and form.
Chris: Super Mario Galaxy – A Musical Adventure has been described as a modern day version of Peter and the Wolf. To what extent do you think this is true? Was Prokofiev a major inspiration to you in terms of the concept?
Christoph Dittrich: Peter and the Wolf by Sergei Sergeyevich Prokofiev is generally accepted as an ingenious work. By being low-key in its content-related structure and brilliant in its composition, it impresses even professional musicians again and again, and makes them smile. Insofar there is no way around such a role model. We learned from the suite how to tell a comprehensible story, because it is hardly possible to feature the full original one with its many, many different levels. Additionally, Prokofiev demonstrated that the music has to react in a direct and compelling manner to the text and story, and showed how closely both elements have to be interweaved. Also, he demonstrated how certain characters and events can be connected onomatopoeically to certain instruments and themes.
Our work with Super Mario Galaxy is thus a deep bow towards the great classic masters, inter alia Prokofiev.
Chris: The concert intends to retell the story of Super Mario Galaxy through music and narration. In terms of track selection, how was this achieved?
Jonne Valtonen: The orchestra worked together with a librettist, Mr Ingolf Barth, and Thomas Boecker to develop the story. A lot of research was done on their end. They actually played through the whole game to get a sense of the most important story aspects, so that a compact version could be created that reflects the essence of the game. Based on that, and based on what we liked the most musically, the track selection was completed.
Let me give you an example. The beginning of the story is already quite intense, with Princess Peach's castle being stolen later on. For us, it was a perfect way to first introduce Super Mario and Princess Peach, before we took children on a journey through the universe.
Chris: Jonne, was it necessary to elaborate on the original music to gain the desired programmatic effect?
Jonne Valtonen: Yes, I re-arranged a lot of the music, because the scores had to work in a live situation. For the game, the soundtrack was partly recorded in a studio, but obviously this is a totally different environment. I re-balanced the music, added my own ideas, and composed endings. At times, I combined themes in a new way too; for example, the "Super Mario Galaxy Overture" features thematic material from parts of the later game.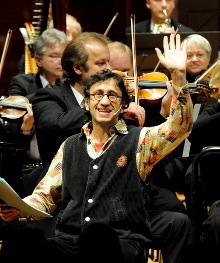 Chris: In addition, the concert featured a narrative aspect. Thomas, how did you create a fitting and appealing backstory for the game? What do you think this aspect brought to the overall experience?
Thomas Boecker: As Jonne Valtonen said, we were working with Mr. Ingolf Barth. He wrote the backstory with us, receiving feedback from Dr. Dittrich and me.
Mr. Barth has immense experience in that field, so benefitted from his knowledge a lot. For instance, we learned what works best with children of this age in terms of storytelling and what kind of elements should be used or avoided to keep their interest over approximately 40 minutes.
The narrative aspect was very important. The actor added a lot to the atmosphere of the concert, and was really popular among the children. He definitely helped in making Super Mario Galaxy – A Musical Adventure even more interesting, or simply put: an artistic synthesis.
Chris: Like Peter and the Wolf, the concert has an educational aspect. Jonne, how did you adapt theSuper Mario Galaxy scores to introduce the instruments and sections of the orchestra?
Jonne Valtonen: After investigating the soundtrack for a while, I came to the conclusion that I should give every piece a certain special sound to it. After all, Super Mario is traveling through the space visiting new and strange planets. This way it was possible to introduce different orchestra sections to the children.
While Mario is presented by strings and woodwinds, Bowser comes in with a lot of brass and percussion. We have interplays of piano and harp to create the imaginary picture of Super Mario swimming under water, accompanied by fishes. As for novelty features, we used a wind machine when the castle is stolen and a musical saw to create a spooky atmosphere in the Ghostly Galaxy. There is always something to hear and see, something to be pleasantly surprised about. When Mario finally rescues his beloved princess, the violin is playing a heart-melting solo.
I did my best to make it entertaining and fun for the children, and interesting for the orchestra to perform. While there is an educational purpose behind Super Mario Galaxy – A Musical Adventure, I did not want to make that too obvious. Instead I aimed for a subliminal learning experience through fun.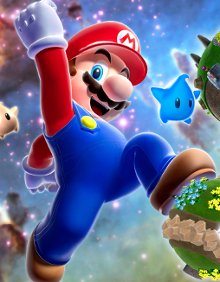 Chris: The orchestral performers were central to creating the desired experience. Dr. Dittrich, how did the Neue Elbland Philharmonie adapt to playing the Super Mario Galaxy arrangements and targeting them to children?
Christoph Dittrich: Surgency of the orchestral musicians plays an important role. We can awaken excitement only if we are excited ourselves! Children especially have a sense of that.
Certainly there were quizzical eyes when we announced our plans to perform music from video games. However, at the very moment when the scores from first-class arranger Jonne Valtonen arrived, and later when the story became clear through the text, any possible doubts flew away. The scores fully captivated the orchestral musicians with their melodious emphasis, musical whiz, and impressive range of knowledge. Their joy at the rehearsals and performances was highly visible.
Maybe because of this insight, the orchestral musicians also learned something new from the concert.
Chris: Did the use of concert halls, as opposed to school halls like many school concerts, contribute to the immersing sound?
Christoph Dittrich: To perform the concerts at concert halls and theaters is very important for children. This is not only for the superior acoustic reasons, but also because they benefit from the social experience which they are supposed to learn. To gather together at such a venue, to experience such a celebration, and to meet with many other hundreds of people is a social engineering that should not be underrated. It is something that the everyday school life cannot offer.
Chris: Now that the concerts are over, many are curious about the reception. Are the team satisfied with the final results? Did you receive much feedback from the pupils and teachers?
Thomas Boecker: Absolutely. We are more than happy with the reception. Fortunately children and teachers loved Super Mario Galaxy – A Musical Adventure a lot, so the orchestra is making plans for extending the tour, only depending on availability of halls now.
One boy mentioned in a television interview that he could recognize the music from the video game, but he much preferred the live performance due to its beautiful sound. He said he could clearly hear the different instruments of the orchestra, which he loved. What more can organizers of such events ask for? The orchestra? The teachers? The Neue Elbland Philharmonie got several cute letters from kids thanking them for the concerts, wishing for another opportunity to attend. I think it is easy to call the concerts a great success.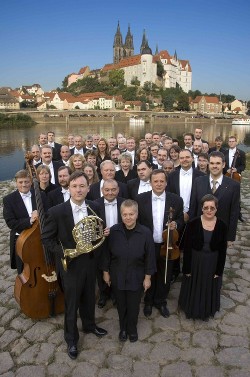 Chris: Many are curious about the intentions for the future. Could you elaborate further on plans for further school concerts in Germany? Could video game school concerts one day become a worldwide phenomenon?
Christoph Dittrich: The Neue Elbland Philharmonie will cleave to the concept and it will still present numerous school and pedagogic concerts. I am convinced that video game music will become an inherent part of the series and, indeed, we have just confirmed that two new concerts for Super Mario Galaxy – A Musical Adventure will occur in March.
It is only a question of time until the trend will be a worldwide phenomenon. It is strongly connected with technical prospects of the young generation. Video game music will grow and will get more accessible with new innovations on the field of hardware. This way the soundtracks will get even more interesting for a live orchestra performance due to their quality.
Actually, I am sure organizers got similar questions at the first concerts with movie music. Today, they are a matter of course. The young generation, referred to as the "digital natives", have to learn that no matter what they see or hear coming from their computers and consoles was originally drafted by humans. To see and to feel what assiduous and talented work is necessary to achieve that is the major goal of every art work, especially for young people.
Posted on February 14, 2010 by Chris Greening. Last modified on March 7, 2014.