BoxBoy album features chiptunes from Kirby composers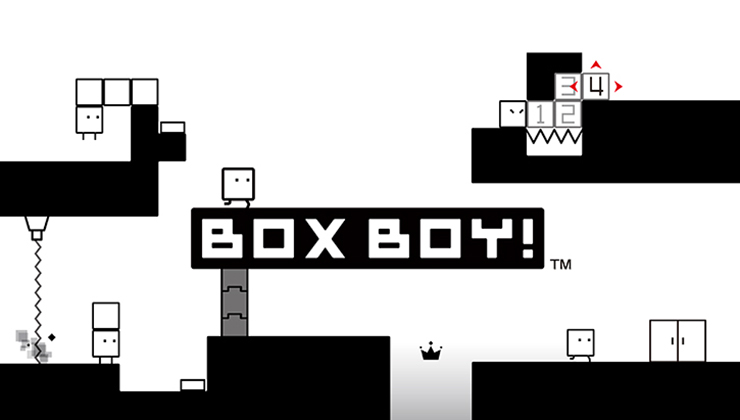 BoxBoy! is a series of retro-styled puzzle platformer games developed by HAL Entertainment and published by Nintendo for the 3DS. The concept of the games is simple — create boxes to navigate and shield your boxy hero, Qbby — but the gameplay is surprisingly nuanced and rewarding.
In Japan this week, Nintendo released a special box featuring all three games thus far released for the series. Also included was a special CD featuring the musical scores for the series. Each of the game's titles featured chiptune scores from Kirby duo Jun Ishikawa and Hirokazu Ando that matched the game's retro visuals.
The 34-track album featured the music from the following titles.
Hakoboy! (US title: BoxBoy!) – Tracks 2 to 15
Hakoboy! One More Box (US title: BoxBoxBoy!) – Tracks 16 to 21
Sayonara! Hakoboy! – Tracks 22 to 33
Hakoboy! Hakozume BOX – Tracks 1 and 34
Posted on February 7, 2017 by Chris Greening. Last modified on February 7, 2017.