Blaine McGurty Interview: Retro Remix Revue Volume 1
Retro Remix Revue is a new game music remix project that have recently released their debut album on iTunes. This interview with the band's co-founder Blaine McGurty discusses the project's background, goals, musicians, and implementation.
Interview Credits
Interview Subject: Blaine McGurty
Interviewer: Chris Greening
Editor: Chris Greening
Coordination: Chris Greening
Interview Content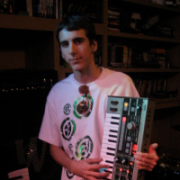 Chris: First of all, could you introduce Retro Remix Revue for those who aren't in the know? What are the primary goals of the project?
Blaine: Hello Chris, and hello to everyone on the site, thanks for having us. This is a project called Retro Remix Revue, which was co-founded by myself, Blaine McGurty, and my friend Davis Jones. We are two young guys that happen to have a passion for music and of course, old-school video games. Retro Remix Revue combines these two things and produces compilations of remixes and arrangements of classic video game music. In other words, we arrange and orchestrate these original video game tunes, and then record professional live musicians playing music from franchises like Mario and Zelda to Street Fighter and Sonic.
Chiptunes, which are the original soundtracks for older video games, are awesome. However, the composers were limited in many different ways; mainly in that all soundtracks were synth-based, meaning no live instruments, as well as a limit on how many instruments you could have playing at once, and of course a limited sound palette. We wanted to see what these pieces sounded like if live instrumentation and interpretation were thrown into the mix, with absolutely no limitations in any way. Our goal is to bring great musicianship and great engineering to classic video game music, and, of course, pay homage to the composers who originally came up with these great compositions.
Chris: Could you tell us about how the album was inspired? When did you start putting it together?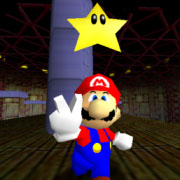 Blaine: Well, Davis and I both played video games growing up, so we have a nostalgic bond with the themes from our favorite Sega, Nintendo, and Capcom games among many others; in fact Davis has a formidable collection of systems and games at his home studio, and it wasn't long after I met him when we dove into the world of remixing video game music together.
We first started putting together a couple of tracks in 2006, which, at the time, featured myself playing all of the instruments while Davis took care of all engineering and mixing as usual. I remember noodling around on keyboard, playing "Dire Dire Docks" while I was practicing one day over at Davis' studio. Then, the next thing I know, I'm in the live room playing drums to finish off our first remix.
After doing a handful of early remixes this way, we realized that this project had the potential to be great, but in order for it to really shine, we needed to get some awesome musicians to cover the parts of these tracks that I don't normally play, like drums, and stuff I can't play at all, like guitar. So, starting in 2007, we started enlisting the help of some other great players, and at this point we knew we would be able to put together and bring high quality remixes of our favorite old-school game music to the fans.
Chris: Who are the producers and arrangers involved in Retro Remix Revue? Can you discuss their past experiences as well as their current roles with the project?
Blaine: Davis and I are co-producing the project as a whole. However, we have very different roles.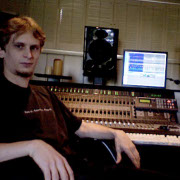 Davis has a background in the television/film industry, working as a music/sound engineer and editor on many different shows, such as Family Guy. Near the end of this ten year stint, he put together his own home studio, and began producing and engineering his own projects of many different styles, one of these being RRR. A tech wizard and a ProTools master, Davis is the recording engineer for the project, and therefore takes care of all live recording, mixing of the tracks, as well as all post production. He's responsible for making RRR's music sound fat, warm, and clean (in no particular order). Often times we will stumble across remixes which are one of two things: good musicianship or good engineering. It's hard to find a combination of good music alongside good engineering, and that's exactly what we strive for. So, we have Davis to thank for allowing this good music to be heard in good quality.
I, on the other hand, take care of everything musically with the project. I have been playing piano since the age of five, and in high school I began playing the drums as well. I studied classical piano when I was younger, and as I got older, I grew to love jazz, funk, fusion, and other related types of music. By the time I moved to Los Angeles to attend Cal State Northridge as a Jazz Studies major, I became very interested in synthesizers / keyboards and the art of recording, so remixing video game music seemed a perfect fit. All of our remixes start with an arrangement idea which I usually come up with at the piano. Then, I will proceed to record piano, keyboard, synth and organ stuff before finally having any remaining parts played by guest instrumentalists.
Chris: Most remixes are based on really popular classic video game tunes. Was it your aim that most would be instantly recognizable by video game fans? What were your other considerations when drawing up the track listings?
Blaine: We did try to stick more to the larger franchises, especially for this first album because we are trying to establish our fan base. However, the main factor in determining whether we remix a piece comes down to the music. We only remix pieces that we consider really strong musically and compositionally. I personally didn't play a lot of obscure games and, while there is good music in the not-so-well-known category of games, there was plenty of great music in the more popular games that we could take care of first, so that's what we did by picking some of the bigger franchises. It really comes down to us really liking specific themes off of game soundtracks and doing our best to recreate and interpret them. We would and have remixed themes from games that we never even played when we were younger. As long as the original soundtrack has strong musical and compositional value, then we may consider it for remixing.
Chris: The arrangements stick closely to the original melodies but also greatly elaborate upon them. Could you tell us more about the approach? Was it a challenge to combine familiarity with creativity?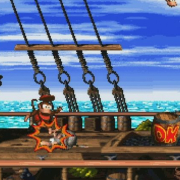 Blaine: Each track is unique in how we go about remixing it. Sometimes, a certain theme will lend itself to a more altered and re-orchestrated or re-arranged interpretation, i.e. our Super Mario World track. Sometimes, it may call for less alteration of the original source, i.e. our Donkey Kong Country track. So it really varies, depending heavily on what the source material is and how we feel we can best recreate it.
It is tricky to find a balance between re-establishing the original material so people will recognize it, but also to infuse our own musicianship into the track, whether that be by composing new sections or by implementing soloistic improvisation or re-orchestration. We do our best to strike a happy medium, and I think overall we've accomplished that, and hopefully the listeners will agree.
Chris: The album seems to be very diverse stylistically too. I hear everything from jazz trios to hard rock to synth-pop to electro-funk. How were you able to master each style? What styles did you enjoy working with the most?
Blaine: Davis and I both enjoy many different music styles, which I think is very important if you are going to work in this industry. Since we remix pieces according to how we think it will best represent the original, we cannot limit ourselves to doing only rock tunes or doing jazz tunes. If Sonic music lends itself to more synth-funk remixes, then we look forward to tackling that style of music. There's really no style that we enjoy more than others, and because each remix brings something new and fun to the table, it's hard to choose a "favorite" (although, I will say that I love playing synth solos). I think by keeping an open mind when listening to different genres of music, it really helps us out with executing each style to the best of our abilities.
Chris: The tracks on the album feature various instrumental performances. What instruments are featured and who performed them? Given you are a keyboardist on all the tracks, Blaine, were you also responsible for coordinating the performances?
Blaine: Well, the album features a small group of musicians besides myself. Like I was saying earlier, when there are certain tracks that absolutely need an awesome guitar solo, or some killin' drumming for example, then we will get these musicians into the studio to record.
We've had the pleasure of working with three awesome drummers: Adam Alesi, Chaun Horton, and Greg Bissonnette. Adam has been a good friend of Davis' and mine for a few years, and I played alongside him in the CSUN jazz program. He's an amazing jazz drummer, and also a jack-of-all-trades player. He plays on several studio projects of ours, one of them being RRR, and has really proved to be an integral asset to our project. We also had the great pleasure of having Chaun Horton appear on several of our remixes. Chaun is a good friend of mine and a ridiculous drummer and musician. He has performed with some big names like Macy Gray and Natasha Bedingfield among many others, and so we are very lucky to have him come into the studio and record when he's not out on tour.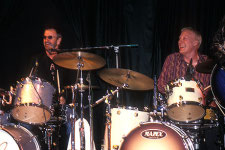 Greg Bissonnette also made a guest appearance on our Street Fighter II track. Greg is one of the most sought after professional drummers in the world! He has performed with countless huge names and acts, has done countless movie and television scoring sessions, and on top of that, he's an incredibly nice guy. He's played with David Lee Roth, Santana, Maynard Ferguson, Steve Lukather, and many more. He just got finished touring with Ringo Starr all over the world in fact, so we were extremely lucky to have him come record. Adam Alesi is a great friend of Greg's and has even studied with him, so that's how we were able to get him to come and help us out with the project.
The album also features a couple of amazing guitarists — Jeff Miley and Alex Machacek, both fusion guys here in the Los Angeles area. These guys can play anything, and insanely well. We were very excited to have these two come and lay down some solos on our tracks. My very good friend and excellent guitarist, Drew DeCaro, came and laid down some excellent track parts as well. Sometimes I will have my long-time friend and fellow musician, Joe Duran, come play electric bass when the music calls for it. He's a great player and we're lucky to get him in to the studio when we can. My friend Mike Gam, who recently graduated from USC's music program, came and played a mean acoustic bass on ourSuper Mario World track.
We also had a couple horn players come in; my good friend Ken Moran on tenor sax, as well as top call studio session player, Gary Grant on trumpet. Gary Grant has played on countless albums, movie scores, and television scores. From Michael Jackson to Earth, Wind & Fire; from Forest Gump to the Simpsons, this guy has played on everything. He plays in the Hollywood Players Club, an extremely elite group of studio musicians, and also happens to play on all of the Family Guy scoring sessions. So, when it came time to do the trumpets on our Super Mario Kart remix, Davis mentioned that he knew Gary Grant from back when he was working on the show, and we knew immediately that we had to get him to be a part of our project. Another couple of friends of mine that I met through school came in and played as well. Alex Smith played some very nice hand percussion and Edgar Sandoval came and played some great violin parts to help round out a couple of the remixes.
So, whether they be personal friends of ours or pros from the industry, it all comes down to trying to get the best musicians we can to fill these parts according to their particular styles and abilities. On this first album, everybody that came and played on it did a fantastic job, and we couldn't have done it without them.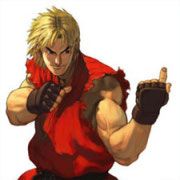 Chris: Could you tell us about the implementation of the album too? What equipment did you use and what quality should we expect?
Blaine: We record everything in Davis' home studio. He has a great live room in which he mics up drum kits, trumpets, guitars, and everything else that makes noise, and records it all into ProTools HD. We use equipment from Focusrite, Rhode, Sennheiser, among many other companies and Davis uses a Digidesign Control-24 to mix and record all of the tracks. Quality is important to RRR, so I think the listeners are in for treat when it comes to the production quality of the album.
Chris: At the moment, Retro Remix Revue is an iTunes exclusive. What made you decide to release it digitally? Is there a possibility of an actual CD release one day?
Blaine: Actually, besides iTunes, it is up on Amazon and eventually Rhapsody and Napster as well. There are no immediate plans for an actual CD release, and our current decision of having just the digital release is mainly funding related. If we had the means to subsidize printing an actual album with artwork and liner notes, then we would love to explore that as another distribution option. However, for the time being, digital acquisition of the album will be the only way.
Chris: Following this album release, what are your future plans? Can we expect a second volume?
Blaine: Well, at the moment, Davis and I are taking a short break from doing any work on any new remixes so that we can focus our efforts on a couple of other studio projects, as well as advertising and getting our first RRR album out there to the people. However, we would like to start remixing again as soon as possible, and you can bet that we have many more albums worth of video game tunes that we would like to remix. There are many more pieces that we would like to do from the franchises we have touched already, as well as music from many other games that we haven't done yet. We're also hoping to put any money we make on this project right back into it. It would be nice to upgrade some of the recording studio gear to help improve the quality of our mixes, as well as have the funds to pay more of these amazing musicians in the future to appear on RRR releases; maybe even get an actual CD release on this or future albums. But to answer your question, yes, a second album will be on the way.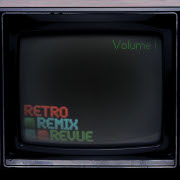 Chris: Thank you so much for talking to us today. Anything you'd like to say to your fans and anyone else reading this? When can we expect the album to be released?
Blaine: Just want to say thanks again to you and the rest of the community here. This project is essentially two gamers passionate about music, and just making great remixes that we hope everyone can enjoy. It's music for the fans, by fans, in honor of the composers that created this timeless music. The album is available right now, on iTunes and Amazon, and will also be appearing on Rhapsody and Napster. Thanks for listening everyone.
To listen to samples from Retro Remix Revue Volume 1, please visit their official site. The album can be purchased at iTunes and Amazon now.
Posted on September 1, 2008 by Chris Greening. Last modified on March 1, 2014.