Battletoads soundtrack finally released… as an event-exclusive vinyl
Long before he composed hits such as Donkey Kong Country, David Wise composed the 1991 cult classic beat 'em up Battletoads for the NES and Game Boy. Fans have been yearning for a soundtrack release for this title (and its follow-ups) for years and this year it has finally happened.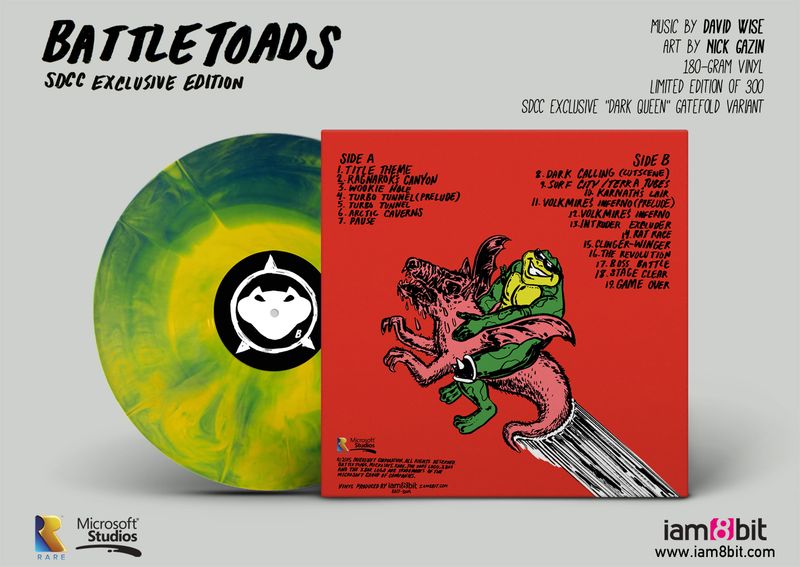 Coinciding with the announcement of the Rare Replay Collection, the Battletoads Original Soundtrack SDCC Edition was released at San Diego Comic-Con International 2015 earlier this month. The two-side vinyl record featured 19 tracks from the original NES game, all composed by Wise. The package featured an exclusive Sound Chip jacket and Dark Queen gatefold illustrated by Nick Gazin.
Fans could purchase the limited edition vinyl for 25 USD at the event. With only 300 copies printed, it's an incredible collector's edition. If only I learned about this sooner…
Posted on July 20, 2015 by Chris Greening. Last modified on July 20, 2015.